*This post is brought to you by The Manhattan Toy Company. I received a promotional item in order to facilitate this review. All thoughts and opinions are my own. This post may contain affiliate links.*
Have I ever mentioned Ellie's love for dolls and princesses? It is a very, VERY deep love. There isn't a day that goes by that she's not playing with a doll or dressing like a princess. Yes, this is my daily life.
Imagine Ellie's level of excitement when she discovered a doll that was ALSO a princess….two of her favorite things in one!
Meet Princess Dahlia and her awesome Royally Ritzy Bed from the award winning Groovy Girls line from The Manhattan Toy Company.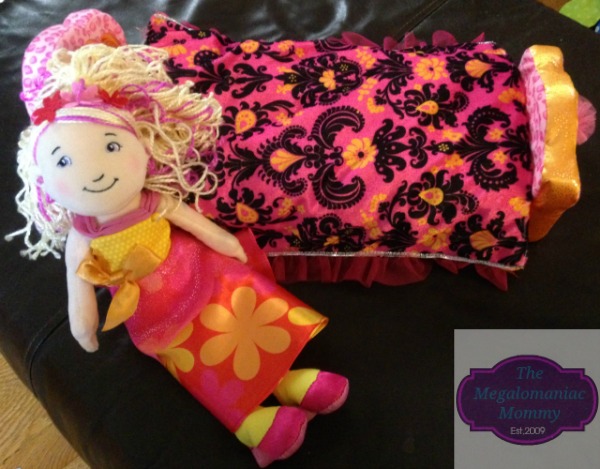 Girls who are looking for a fun and groovy feeling this Spring can find inspiration in a toy line that exclaims girls are important in the world. Groovy Girls, from parent company The Manhattan Toy Company, have been a worldwide phenomenon since 1998 when they introduced Liza, Lucy, Lexi and Lupe — soft sculptured dolls with a shy smile and funky vibe. Sweet 16 years later, The Manhattan Toy Company is introducing three Special Edition Sweet 16 Dolls and four "Core" dolls that start with the letter "B" — Brooklyn, Bailey, Bayani and Brenna.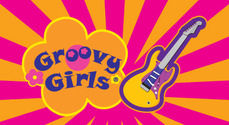 Princess Dahlia is beautiful doll who is beaming with flowerful colors. With curly, multi-colored hair and a silky floral dress. According to the Groovy Girls guide, Dahlia enjoys taking long strolls through her garden but is always looking for the next big outdoor adventure.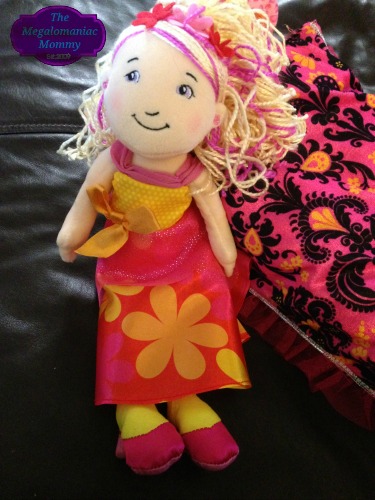 When Ellie goes to bed at night, she likes to tuck Princess Dahlia into her Royally Ritz Bed and kiss her goodnight.

The Royally Ritzy Bed is fit for a princess to sleep with a coverlet with satin lining, tulle trim and a satin pillow with tassels.
Ellie makes sure Dahlia is safe and secure in her bed before she lays down too.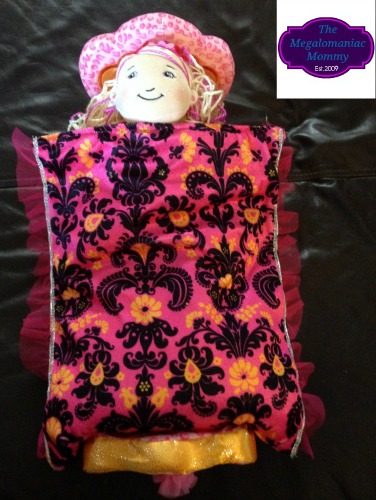 What makes Groovy Girls different from other dolls is a deeper, more compelling message for both children and parents. Each Groovy Girls character has a unique, one of a kind look expressed in her hairstyle, skin tone and hip outfit — just like girls in real life.
Another part of the Groovy Girls' appeal is their consistent look that has been gently refreshed over the years. In fact, their original designer still works there today!
Princess Dahlia is definitely a welcomed addition to Ellie's doll collection. We've already been looking at adding a few of Dahlia's friends to the family.
Connect

You can connect with The Manhattan Toy Company on Facebook, Twitter and Instagram.
Shop
You can shop online for your very on Groovy Girl and accessories.
The following two tabs change content below.
Anne is a 30-something full-time SAHM mom of 5 ranging from 3 to 17 and grandma of 1 who resides in Ashwaubenon (Green Bay) Wisconsin. She started blogging in 2008 as a way to regain her sanity. She enjoys coffee, chocolate, cheeseburgers and vodka along with spending time with her husband and kids.
Latest posts by Anne Younger (see all)