*This post is made possible by participating in a blog campaign by Massive Sway on behalf of GoodNites* TRU-FIT*. I was compensated for this post. All thoughts and opinions are my own. This post may contain affiliate links.*
I've never been shy to talk about Alexander's potty training and bedwetting issues as it is something we struggle with on a daily basis. When we first started potty training with him, it wasn't an easy task. After a lot of hardwork and dedication to the cause, Alexander was day potty trained just before Ellie was born.
Yes, my son is almost 7 and he wets the bed at night. Bedwetting isn't something you can just solve over night, it happens and it happens to A LOT of kids. According to a GoodNites® brand study, it's estimated that 1 in 6 children between the ages of 4-12 in the United States suffer from nocturnal enuresis, more commonly known as bedwetting. If your child has a bedwetting issue, know that you are NOT alone.
Since Alexander needs some added protection at night, we've been using GoodNites® Underwear at home with him for years. The problem we are now presented with is that Alexander is older and has been invited to a few sleepovers. When you go to a sleepover, you want to fit in with everyone else, not standout as the kid who wets the bed.
Thankfully, there is a new product out there that can save the embarassment while allowing Alexander to attend a sleepover and no one being aware of his problem.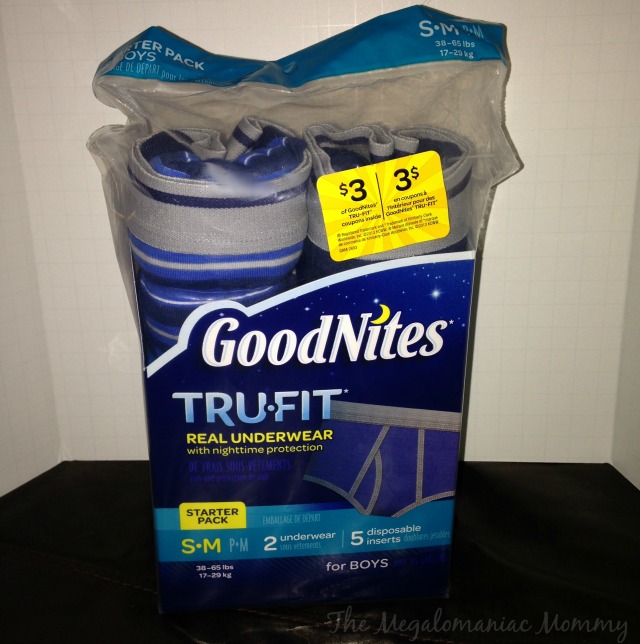 GoodNites* TRU-FIT* are real underwear with disposable inserts that offer nighttime protection for kids.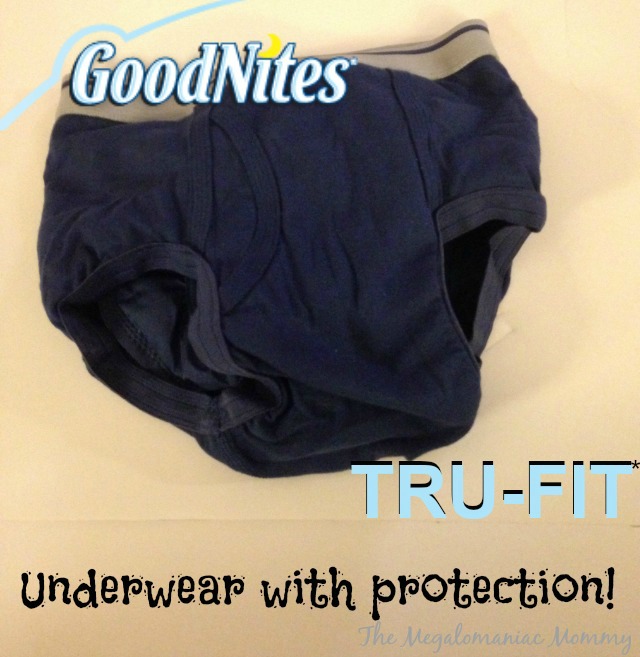 Yes! Finally a product that Alexander can use at a sleepover, and at home when needed, that give him more confidence along with the protection he needs.
GoodNites* TRU-FIT* are MACHINE-WASHABLE, REAL UNDERWEAR with a disposable insert. Everything about them is real underwear. On the inside, there is an area for the absorbent insert that offers outstanding leakage protection with a six-layer advanced absorbent technology to help lock in wetness.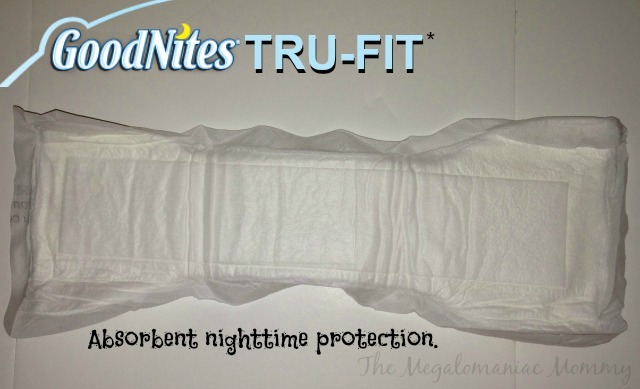 I love how easy it is to insert and remove the absorbent pad and love it even more that Alexander can do it himself. The liner just slips into the elastic area and it stays in place. When he gets up in the morning, he goes to the bathroom and removes the insert himself.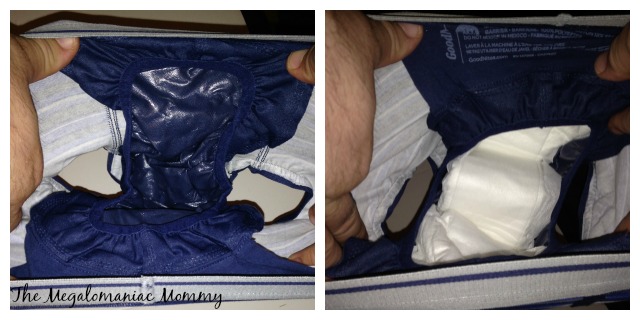 These are great for sleepovers too because you can't even tell there is anything different from his underwear when he has the insert in them.

Alexander was really excited when we picked these up from Target and can't wait for his first sleepover. It's great to see him excited about sleeping over at a friends house instead of worrying what everyone else will think of him.
GoodNites* TRU-FIT* are now available at Target stores along with an onpack $2 OFF coupon. You can get the GoodNites* TRU-FIT* Starter Kit that includes two pairs of underwear and 5 absorbent inserts for $18.99. We also opted to pick up a refill pack of inserts as well for an extra $8.99. You can get GoodNites* TRU-FIT* for boys or girls in sizes S/M and L/XL with colors and patterns for each size.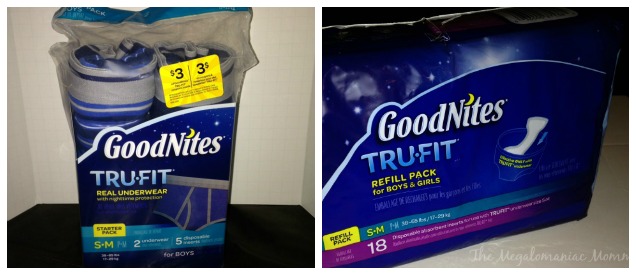 Join me (@Anne54304) at the GoodNites* TRU-FIT* #TRUFITTARGET Twitter Party on Wednesday, November 19 from 8:00 – 9:00AM PST / 11:00 AM – 12:00PM EST. Be sure to follow @SITSGirls and check back here for more information closer to the party date.
This is a sponsored post written by me on behalf of GoodNites* TRU-FIT*.
The following two tabs change content below.
Anne is a 30-something full-time SAHM mom of 5 ranging from 3 to 17 and grandma of 1 who resides in Ashwaubenon (Green Bay) Wisconsin. She started blogging in 2008 as a way to regain her sanity. She enjoys coffee, chocolate, cheeseburgers and vodka along with spending time with her husband and kids.