Is there ever a good time to get a family dog? There are a few cues you can look for in your family if you're trying to work out whether now is a good time to introduce a new member of the family. Read on!
When You Feel Like There's Something Missing
Do you feel like there's something missing? You don't necessarily need to decide to have another baby to complete your family. Many people believe that a family isn't complete without a canine companion to top it off. Just watch films like Marley And Me, and you're bound to see why dogs are so loved and make a real part of the family. Sure, you wouldn't want a dog that behaves like Marley, but it isn't difficult to see how much they still loved him. If you've never watched this film, make sure you have tissues stockpiled.
When You Feel Your Kids Could Benefit
Your kids can always benefit from a dog, providing you choose a breed that suits your budget, lifestyle, space, and other factors. Here are just a few benefits your kids can enjoy from a dog:
A companion and best friend.

Support.

Stress relief by petting the dog.

Stay active and get outdoors more.

Teach responsibility.

Be more compassionate and empathetic.
These are just a few benefits your kids could enjoy when you decide to get a dog. Studies show that families with dogs are also much healthier in general! If your kids get bored, don't do much outside, are short on friends, or don't really like getting outside, a dog could potentially change all of that.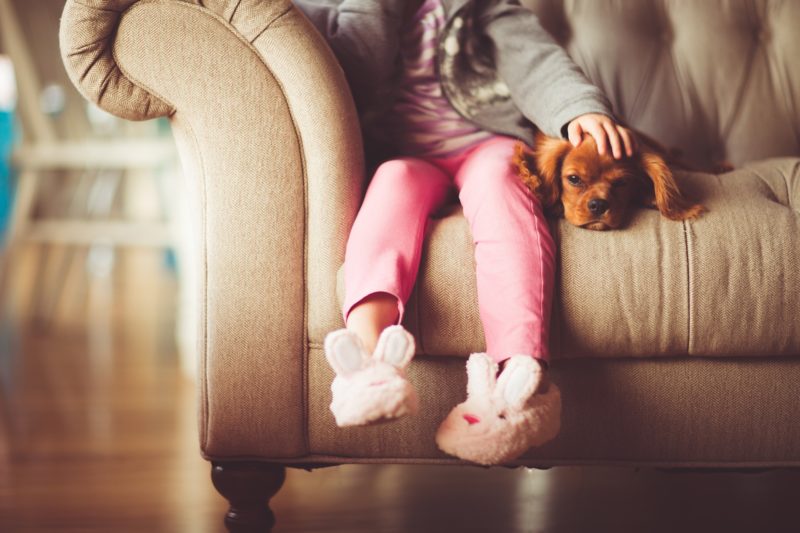 When You Want to Encourage Your Kid's Development
Whether your child is developing at a regular pace or a fairly slow pace, getting a dog could encourage their development like never before. For example, giving them responsibility by making it their job to apply the Frontline dogs medication will help to build their self esteem and confidence. They'll also feel like they are needed! Dogs can encourage children's development in so many ways.
You Want To Get Out Of The House More
If you don't get out of the house much right now, be warned: a dog won't necessary change that. You might get one with good intentions, but it could easily be a false start. You get the dog and think that this will make you a more active family, but alas, the dog just gets under-exercised.
It's a good idea to get outside a bit more first, and then get the dog to encourage your new lifestyle. Some dogs don't need as much exercise as others, so make sure you get a breed that will suit your activity levels.
When You're Not Expecting Changes Any Time Soon
It isn't fair to get a dog right now if you're moving soon, or if you might lose your job, take a pay cut, or something like that. You should be pretty stable before you decide to get a dog, as changes like this can be hard on them. Plus, you'd hate to have to give them away to another family if you can't afford them anymore. Not only is it heartbreaking for the family, it's heartbreaking for them too.
The following two tabs change content below.
Anne is a 30-something full-time SAHM mom of 5 ranging from 3 to 17 and grandma of 1 who resides in Ashwaubenon (Green Bay) Wisconsin. She started blogging in 2008 as a way to regain her sanity. She enjoys coffee, chocolate, cheeseburgers and vodka along with spending time with her husband and kids.
Latest posts by Anne Younger (see all)