Preparing for a new baby is never and easy task, regardless of how many you have prepared for. Having 5 children, you would think I would have been pretty prepared by the time the 3rd or 4th arrived, but believe it or not, I wasn't. When it comes to babies, there are so many questions that you cannot answer until they are here and you get to know them.
Now that we are grandparents, we want to do whatever we can to help with our new granddaughter and of course, part of that is making sure she has the formula for happiness.
Everyone has their own formula for happiness and right now, Hazel's is eating, sleeping, smiling, and snuggling. I'm a big fan of the snuggling part!
Gerber's Formula for Happiness
Gerber wants all babies to have a great formula for happiness, that is why we are happy to partner with Gerber® Soothe® products.
When it comes to babies, we've pretty much experienced it all. We've had formula fed and breast-fed babies, happy and colicky babies, babies with sensitive tummies and babies that would eat anything they could, and so much more. It is amazing just how different each and every one of them is.
Gerber® Good Start® Soothe Infant Formula
Gerber® Good Start® Soothe Infant Formula is GMO free and it is specially designed to ease excessive crying, colic, fussiness, and gas while providing complete nutrition.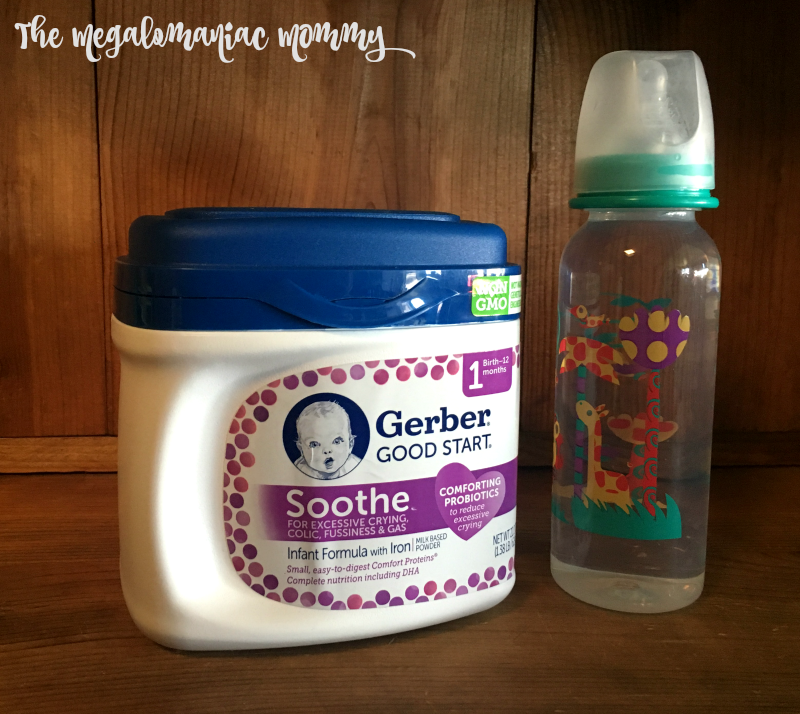 Gerber® Soothe Probiotics Colic Drops
Gerber® Soothe Probiotics Colic Drops
are formulated with comforting probiotics L. reuteri which is a probiotic that is safe for infants. It has been clinically shown to significantly reduce crying time in colicky babies.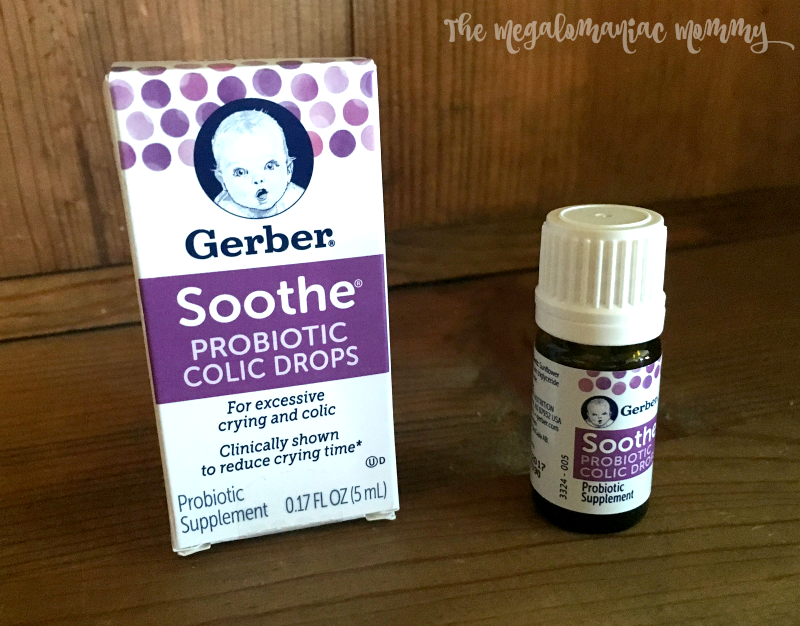 Having experience with a child who is colicky, another who was fussy a lot, and another who cried a lot, I know how important it is to have products available to help get you through those hard moments and Gerber® Soothe® products can effectively help babies to reduce crying time and help them with their formula for happiness.
Get Help from the Experts
Gerber has different experts available (Registered Dietitians, Certified Lactation Consultants and Certified Baby Sleep Consultants) to answer any questions. Visit Gerber.com/experts or call 1-800-203-4565.
Gerber® Good Start® Soothe powder formula

and Gerber® Soothe Drops equal

less crying for babies, more smiling for all!
I received a free sample of Gerber® Good Start® Soothe infant formula and Gerber® Soothe probiotic colic drops from Gerber®, all thoughts and opinions are my own.
The following two tabs change content below.
Anne is a 30-something full-time SAHM mom of 5 ranging from 3 to 17 and grandma of 1 who resides in Ashwaubenon (Green Bay) Wisconsin. She started blogging in 2008 as a way to regain her sanity. She enjoys coffee, chocolate, cheeseburgers and vodka along with spending time with her husband and kids.
Latest posts by Anne Younger (see all)