One thing I hate about shopping for the holidays is, the stocking stuffers. I try to find something different for each stocking, you know, something that each child and adult needs. I have no problem when it comes to the little kids or Libby, but add Zack and Alex to the mix, and I am usually at a loss.
And then….Old Spice gave me a great idea! Why not give the guys some great styling products, made just for them?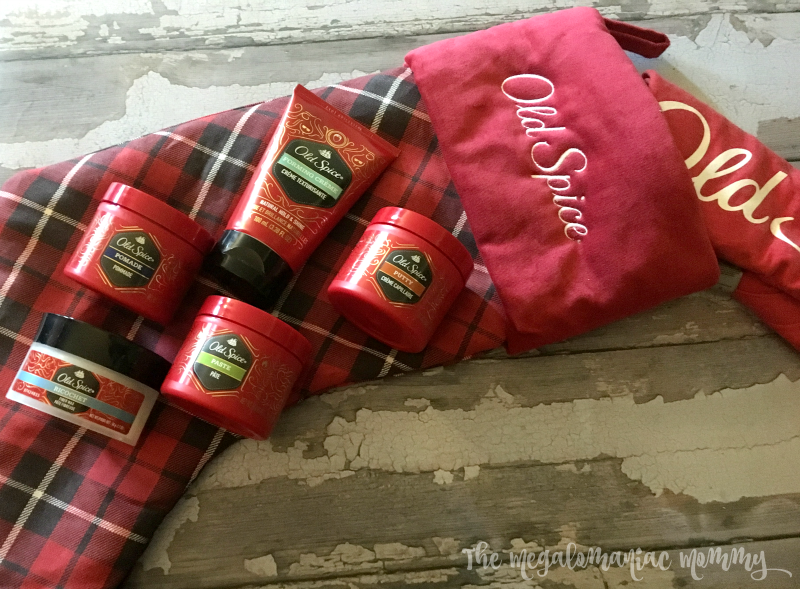 Both of my guys have different hair styles so they each need different products to cater to their needs.
With Old Spice Hair Styling products, guys can Right their Holiday Hair Wrongs thanks to the manliest grooming brand on the planet.
Give Your Guys Happy HAIRDays with Old Spice
Old Spice has everything your guy or guys need when it comes to having a happy HAIRday! Old Spice Pomade, Putty and Paste hair stylers make the perfect stocking stuffers. Not only will they will help you win stocking stuffer bragging rights, but you'll also be giving guys the tools they need to achieve the holiday hair styling glory they've been looking for!
Old Spice Pomade – Provides Moderate Hold and Low Shine Finish, for hair that's reworkable, again and again and again and again … and then again.
Old Spice Paste – Medium Hold and Textured Finish, for hair that just wants to mess around. Natural, casual and relaxed like you just got out of bed all day long.
Old Spice Putty – High Hold and Low Shine Finish, for hair that's sturdy, yet shapeable. But not silly … that's a different kind of putty.
Old Spice Fiber Wax – Flexible Hold and Shine, for versatile hair that always bounces back – similar to the greatest comeback story ever told about great hair.
Old Spice Forming Creme – Natural Hold and Shine, for hair that doesn't try too hard because it doesn't have to. Relax and take your foot off the gas – your hair's in the driver's seat.
Old Spice Styling Products (SRP: $6.99-7.99) can be found at OldSpice.com and in hair care aisles at mass retailers and drugstores nationwide.

Old Spice offers a complete product portfolio for today's man, including anti-perspirants, deodorants, body washes, body sprays, shampoos, hair stylers, electric razors and trimmers, shave gels, after shaves, colognes.
Win It
You can enter for your chance to win an Old Spice Holiday prize package as pictured below!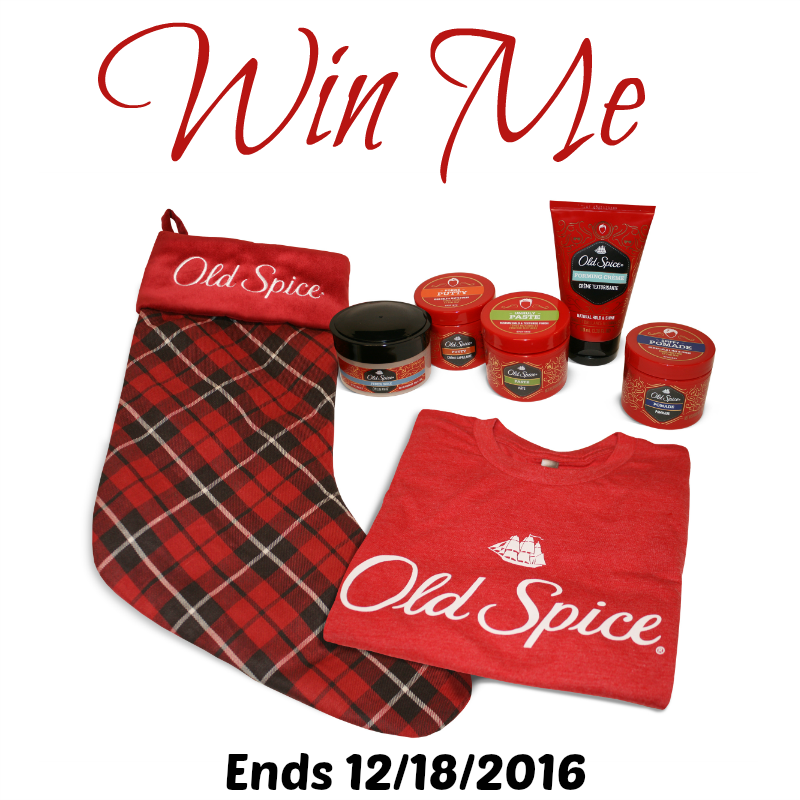 This giveaway will end on 12/18/2016 at 11:59pm CST. Winner's will be contacted via email and will have 24 hours to respond with their mailing information to claim their prize. The Megalomaniac Mommy is not responsible for prize fulfillment. Any questions, please contact us.
*The Megalomaniac Mommy policies on giveaways can be found here.
The following two tabs change content below.
Anne is a 30-something full-time SAHM mom of 5 ranging from 3 to 17 and grandma of 1 who resides in Ashwaubenon (Green Bay) Wisconsin. She started blogging in 2008 as a way to regain her sanity. She enjoys coffee, chocolate, cheeseburgers and vodka along with spending time with her husband and kids.