When we moved into our house in August of 2012, we discovered that the refrigerator that the previous owners had left behind was now quite big enough for our family. Since we lacked the funds to purchase a new one, we decided we would swap our fridge with the one my parents had in their basement. If offered us more room, an ice maker and it wasn't as old.
Since the swap, this has been our refrigerator.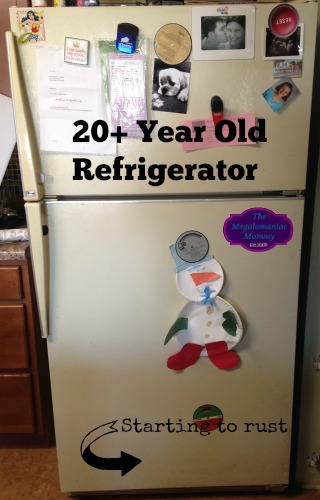 We were hoping to upgrade our refrigerator this year, but finances just don't allow for that at this time so instead, I invest less than $6 and a little of my time into giving our refrigerator a quick and easy makeover.
All it took was a pair of scissors and a roll of decorative peel and stick laminate
(contact paper). I used the Duck Tape
brand in the taupe swirl design.
I started by taking everything off of our fridge, removed the handles and then scrubbed it down to remove any dirt so I would have a nice clean surface to work with.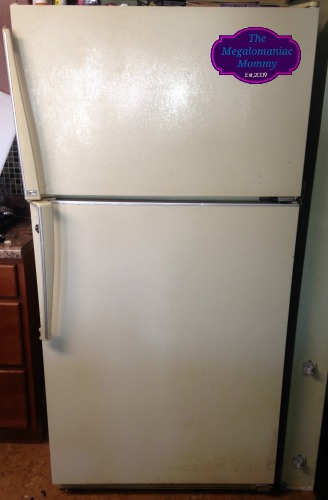 Once the fridge was ready to go, I took my roll of contact paper and unrolled enough (with the backing still on) to cover the freezer door. Luckily, the roll was just the perfect size to fit our freezer door and I only needed one piece cut for it.
After the freezer was done, I moved on to the door.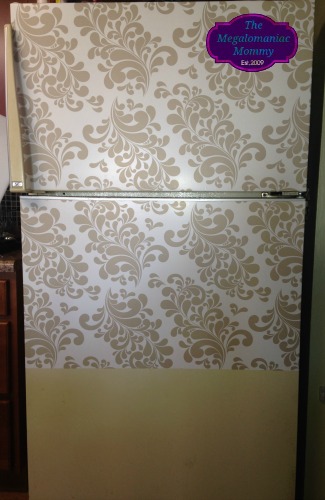 After just 35 minutes of my time and not even 1 roll of paper, our refrigerator has a whole new look and I don't have to look at our crusty old fridge anymore!
Oh, and if you are wondering, magnets still work too!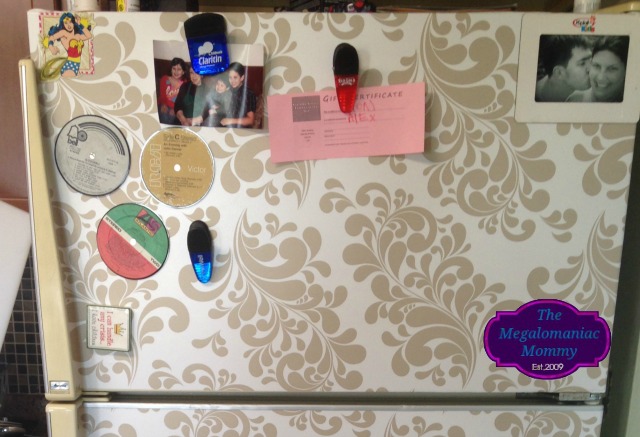 It's amazing what a little time and little money can do!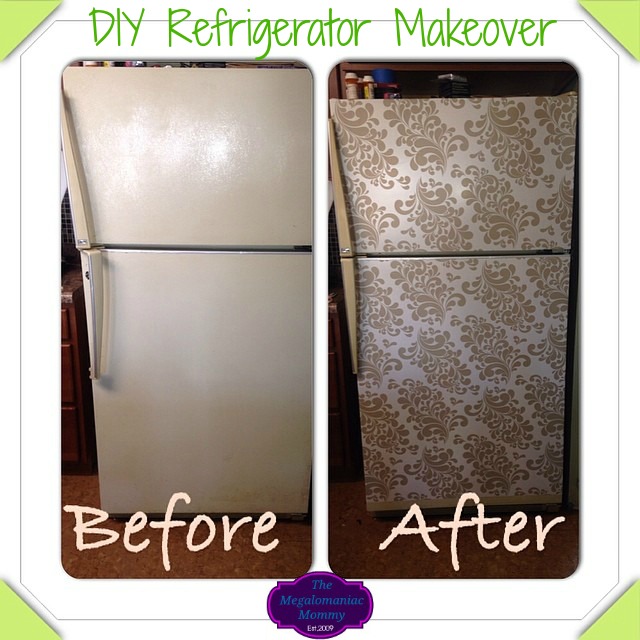 I love projects that are inexpensive and easy to do but make it look like you spent a lot and it took up all of my time!
If you have any questions on how to give your refrigerator a makeover, please feel free to ask!
The following two tabs change content below.
Anne is a 30-something full-time SAHM mom of 5 ranging from 3 to 17 and grandma of 1 who resides in Ashwaubenon (Green Bay) Wisconsin. She started blogging in 2008 as a way to regain her sanity. She enjoys coffee, chocolate, cheeseburgers and vodka along with spending time with her husband and kids.
Latest posts by Anne Younger (see all)