Things have been crazy around our house as we get ready for the holidays. We finally managed to get the tree decorated and have been working on the house too.
This year, I've decided to step out of my comfort zone with decorating and get a bit crazy and crafty. For years, I have wanted to make a burlap wreath for our front door but I've always been worried I wouldn't be able to do, it would look awful, or it would be ungodly expensive for the supplies.
Creating My Own Wreath
I am proud to say, I finally caved. Thanks to our friends at Oriental Trading Company, their amazing line of Christmas craft supplies and this super helpful YouTube video, I was finally brave enough to take on the challenge. This year, I finally made my own holiday burlap wreath for our front door!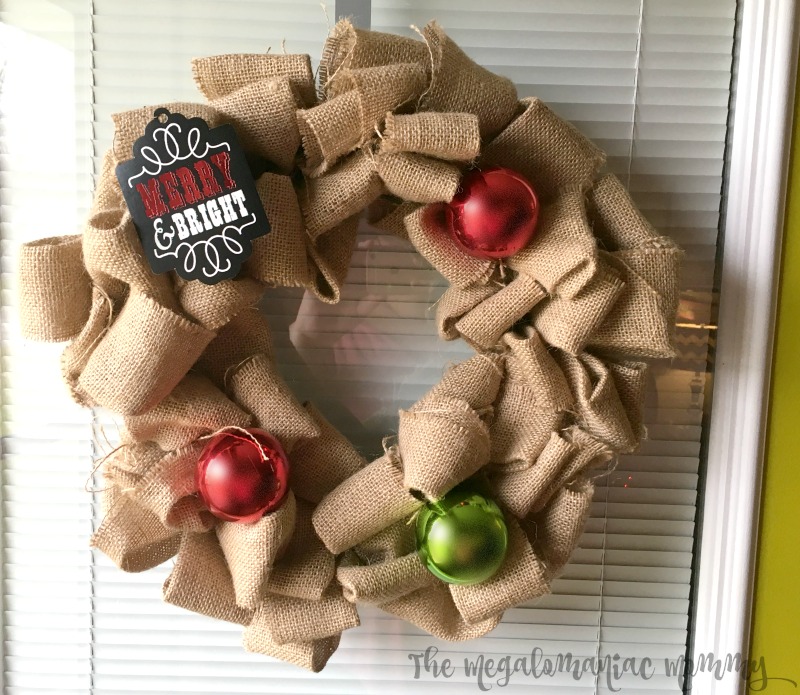 Everything used to create this wreath (wreath frame, burlap, ornaments, wire, and decorative tag) is from Oriental Trading Company. To create this wreath, I used my big roll of burlap and cut it into 3 separate rolls. From there, I followed the steps in the video to put the burlap on the wreath frame. The ornaments and tag are attached to the wreath frame using wire.
We also have plans to create some new ornaments for our tree as well as some to gift to others this coming weekend.
Get More Holiday Decor
In addition to holiday crafting supplies, Oriental Trading Company also carries some great holiday decor that is ready to deck your halls!
If you are looking to get some holiday crafting done, there is still plenty of time to order and get your goodies from Oriental Trading Company.
The following two tabs change content below.
Anne is a 30-something full-time SAHM mom of 5 ranging from 3 to 17 and grandma of 1 who resides in Ashwaubenon (Green Bay) Wisconsin. She started blogging in 2008 as a way to regain her sanity. She enjoys coffee, chocolate, cheeseburgers and vodka along with spending time with her husband and kids.
Latest posts by Anne Younger (see all)