In our house, we are constantly doing laundry. With 6 people, it really is an endless cycle, regardless of how much we wash every day. It also never fails that the minute we start one load of wash, something happens and someone needs something else washed RIGHT AWAY. When this happens, we have no other choice than to wait for the current load to finish.
Enter LG's TwinWash.
With LG's TwinWash system you get the best of both worlds. For small loads that can't wait, like the outfit my daughter just put on and covered in milk, or peanut butter, or jelly just minutes later; there is the LG SideKick pedestal washer. You can use it simultaneously while you do a bigger load up top on your LG Front load washer.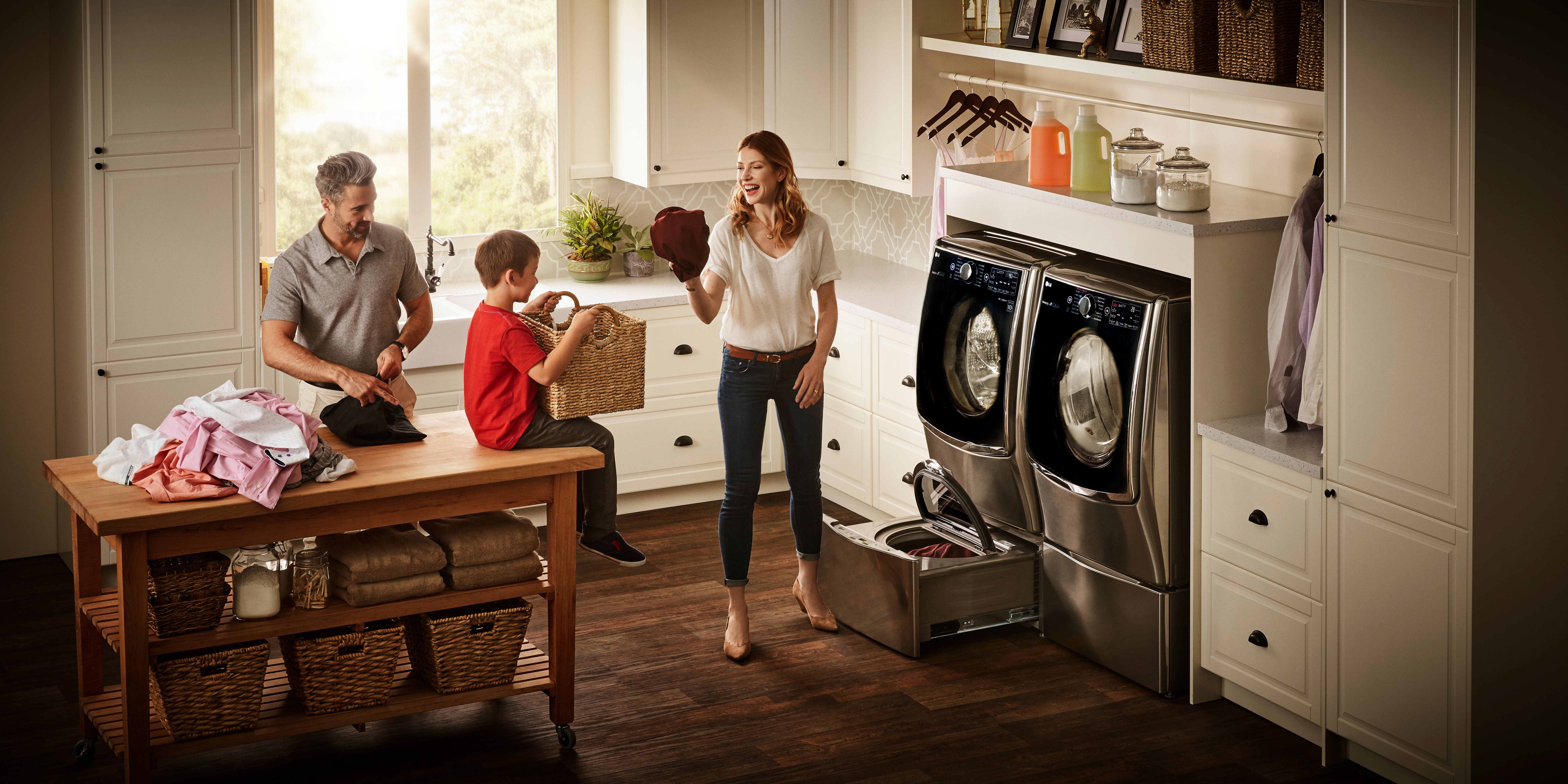 FOR SMALL LOADS THAT ARE A BIG DEAL
Discretely styled with a concealed control panel, the LG SideKick not only functions as a secondary washer, but also raises your front-loading washer to a comfortable height and matches the pedestal beneath your LG dryer.
1.0 cu. ft. capacity is just the right size for cleaning smaller loads as often as you need
Delicates, hand washables, and workout wear get the special care they deserve
The LG direct drive motor has fewer moving parts for greater efficiency, plus a 10-year warranty
Magnetic remote control offers a convenient way to start, stop, or select a cycle
I am dreaming of the laundry I could get done with the LG TwinWash!
The LG Twin Wash system, which includes LG Front Load laundry paired with LG's SideKick Pedestal Washer is available at Best Buy and through 4/25 receive up to $500 off a LG laundry solution for your home.
The following two tabs change content below.
Anne is a 30-something full-time SAHM mom of 5 ranging from 3 to 17 and grandma of 1 who resides in Ashwaubenon (Green Bay) Wisconsin. She started blogging in 2008 as a way to regain her sanity. She enjoys coffee, chocolate, cheeseburgers and vodka along with spending time with her husband and kids.
Latest posts by Anne Younger (see all)