I don't know what it is about little kids, but when lunchtime rolls around and sandwiches are on the menu, they all start to get picky about how it's made. One wants it without crusts, one wants it cut in triangles and one just doesn't care, he'll eat anything.
Thankfully, lunchtime in our house just got a whole lot easier thanks to FunBites.

FunBites are super sturdy and durable curved blade cutters that cut any kids' food into bite-sized fun shapes that make food so much fun that even the pickiest eaters can't resist! FUNBITES works on kid-friendly food from pancakes, sandwiches, fruit, veggies, brownies and more!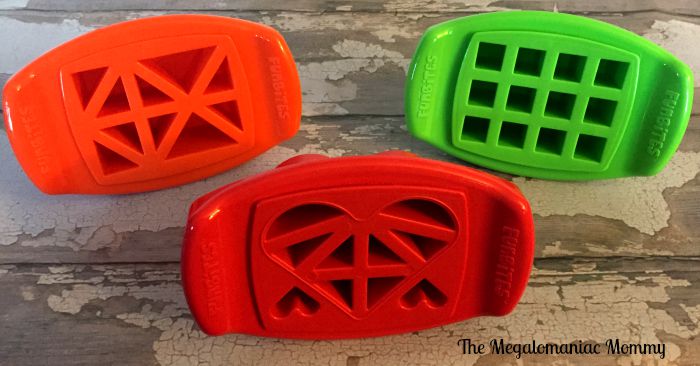 One of the things I really love about FunBites is the popper top you use after you cut your food to pop all the pieces right back out.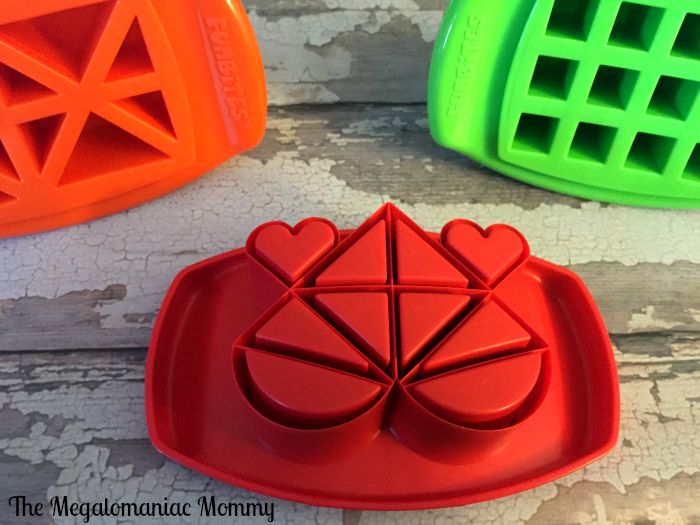 Ease of Use
FunBites cutters are so easy to use that even my kids can use them. You just remove the popper, place the cutter on the food, apply pressure (rock side to side if you need too), remove any excess food on the outside of the cutter and then pop it out!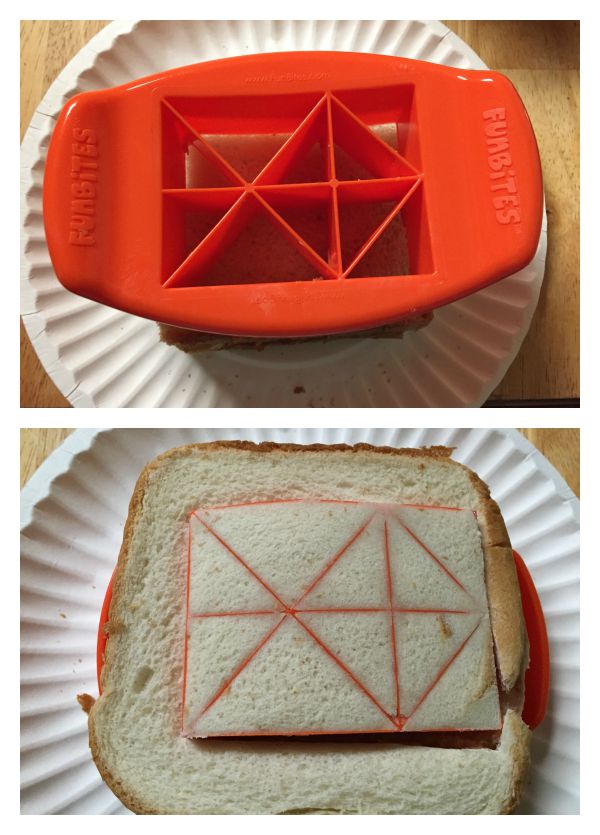 This is Alexander's (age 7) PB&J that he made and cut all by himself and then popped it out into his new lunchbox.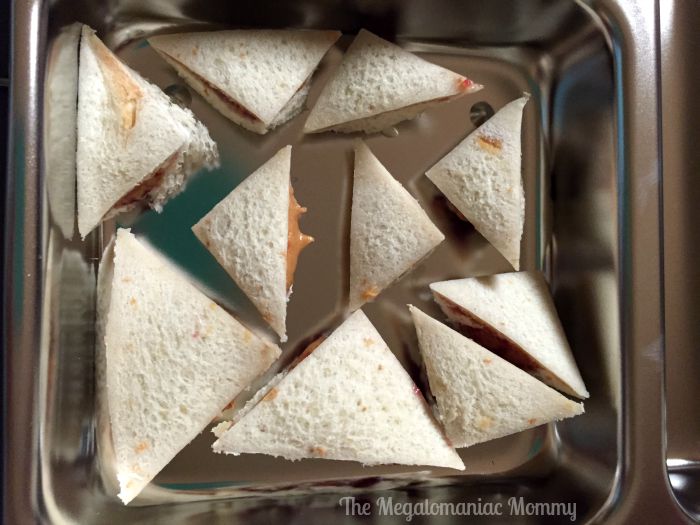 The kids love to use the FunBites themselves and create their own little meals and it really does make meals a lot more fun for them. We are looking forward to some fun lunchbox creations this year using FunBites and I can't wait to make our own cool Lunchables, cut fruit, veggies and more!
Colorful Selection
FunBites are available in a colorful selection as seen below and are available for $12.99 each, 2 for $22 or 3 for $29.

You can purchase FunBites online or visit the website to find a retailer near you.
Connect
You can connect with FunBites on Facebook, Twitter, and Instagram.
The following two tabs change content below.
Anne is a 30-something full-time SAHM mom of 5 ranging from 3 to 17 and grandma of 1 who resides in Ashwaubenon (Green Bay) Wisconsin. She started blogging in 2008 as a way to regain her sanity. She enjoys coffee, chocolate, cheeseburgers and vodka along with spending time with her husband and kids.
Latest posts by Anne Younger (see all)