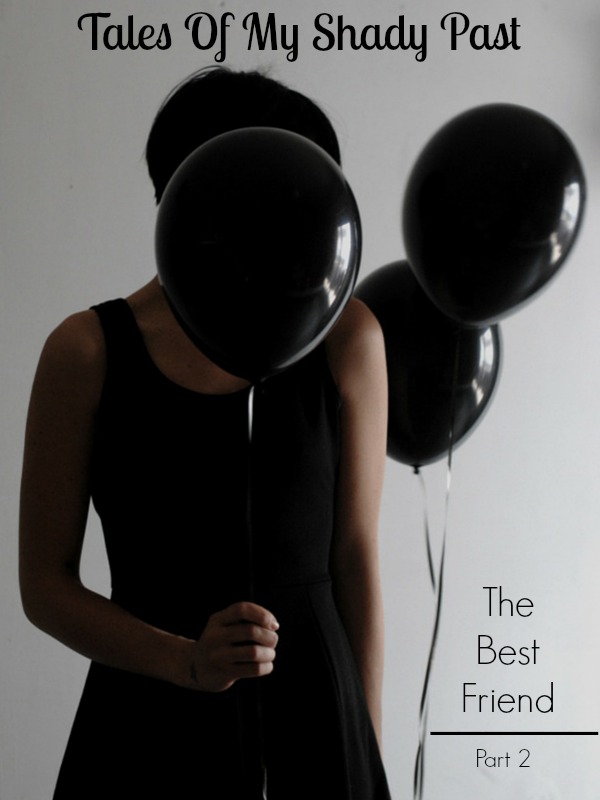 The Best Friend Part 2:
For the next few years my best friend continued to land himself in jail numerous times.
I got used to accepting collect calls on the holidays and my birthday from him.
Letters arrived in the mailbox every other day of the week.
I however, continued to stand by his side and be there for him when he needed me.
He was in and out for various reasons.
A drug charge here, theft and even burglary.
But there I was, right by his side every damn time.
When he dropped out of high school……there I was.
I think the reason I stood by him through it all was because I knew I was the only one who really was there for him.
His parents were anything but a positive role model. If they weren't sitting there smoking dope with him, they were doing it by themselves or trying to find a way to score some.
Not only were his parents having a negative impact on him, his older brother was doing just the same.
I knew I was all he really had after hearing his mother yell at him over and over and over again for getting into trouble and how he was useless.
I heard her blame him every time he screwed up and never once apologize to him for not being a parent to him.
There was no way I could walk away from him.
He needed to know that someone, anyone was going to be there to help pick him back up when he needed it.
I was determined to be that person.
In between his stints in jail, we would spend time together when we could.
Whenever I had a car available, I would drive the 20 minutes to go see him.
Towards the end of Summer in 1997, a friend of his and his family let him move in with them in hopes to help him get on the right path.
We continued to spend time together and I was happy that he was finally making a life for himself.
He had a roof over his head.
A 'family' that loved him.
A job.
Great friends.
And me.
Things were going great.
That all changed with one phone call on October 20,1997.
Don't Miss A Single Chapter! You can start from the beginning by heading over to the main page of Tales of my Shady Past.
The following two tabs change content below.
Anne is a 30-something full-time SAHM mom of 5 ranging from 3 to 17 and grandma of 1 who resides in Ashwaubenon (Green Bay) Wisconsin. She started blogging in 2008 as a way to regain her sanity. She enjoys coffee, chocolate, cheeseburgers and vodka along with spending time with her husband and kids.