*This post is made possible by Disney. I received a promotional item in order to facilitate this review. All thoughts and opinions are my own. This post may contain affiliate links.*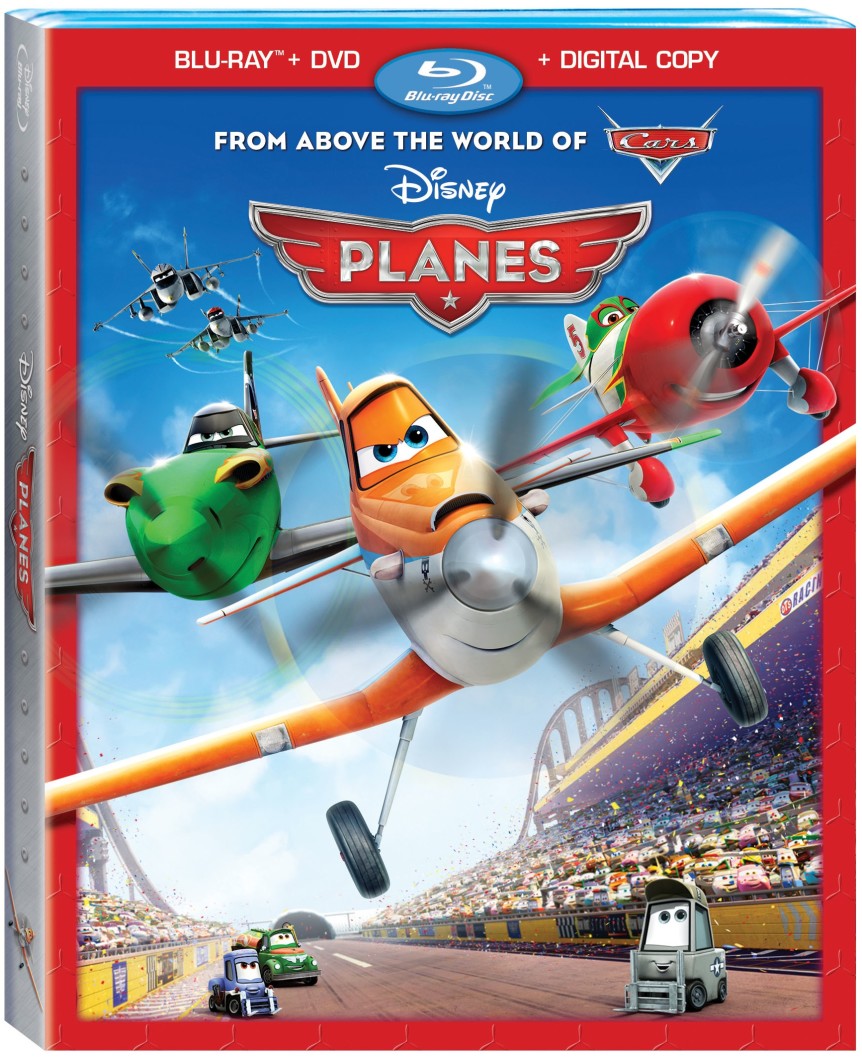 I don't remember where my little Alexander first learned of the movie PLANES. It might have been in an email I received, a trailer before a movie we were watching or a commercial on tv. Although I cannot recall how he discovered the movie, one thing I do know is that he has been dying to see it. Being a big fan of Cars, I knew that PLANES would be a hit with him as well and I was right!
PLANES arrived at our home last week and we have watched it at least 5 times already.
If you haven't heard, PLANES is The High-Flying Adeventure About Dream Taking Flight. PLANES offers high-flying action and adventure while sharing the story of a crop plane named Dusty, the endearing underdog, with sky-high dreams. Backed with the voices of Dane Cook, Teri Hatcher, Julia Louis-Dreyfus, and John Cleese, along with many more great voices you are sure to recognize, PLANES is a great movie that the entire family is sure to enjoy.
Disney's PLANES flys into stores on November 19th 2013 as a Blu-ray 3D Combo Pack, Blu-ray Combo Pack, and DVD.
"PLANES" soars to glorious new heights on Blu-ray, featuring wondrous high definition picture and sound and never-before-seen bonus features, including musical number "Franz's Song," deleted scenes, a behind-the-scenes featurette that follows Director Klay Hall's personal journey during the making of the film, a look at the ten greatest aviators in history hosted by ESPN's Colin Cowherd, and more.
PLANES is packed with bonus features as well!
BONUS FEATURES:
Exclusive Franz's Song (approx. 1:40) – Blu-ray & Select Digital Retailers
**Produced exclusively for Blu-ray and HD Digital, this never-before-seen completely finished animated song features the German mini-car, Franz Fliegenhosen, who encourages Dusty on his flight
Klay's Flight Plan (approx. 15:00) Blu-ray, DVD & Select Digital Retailers
**Follow Director Klay Hall's personal journey during the making of "Planes" and discover why his family connection to aviation made "Planes" his perfect project. Fly along with Klay as he lands on a working aircraft carrier to get first-hand experience on the flight deck.
Deleted Scenes (approx.. 3:46) Blu-ray & Select Digital Retailers
**Director Klay Hall and Producer Traci Balthazor-Flynn introduce deleted scenes from the movie.
1. Training Montage (approx. 2:38)
2. Taj Mahal (approx. 1:08)
Meet the Racers (approx.. 5:50) Blu-ray, DVD & Select Digital Retailers
**Featurettes introducing racers El Chupacabra (1:15), Ripslinger (1:15), Dusty (:90), and Ishani (:90).
Top 10 Flyers (approx. 8:00) Blu-ray & Select Digital Retailers
**ESPN's Colin Cowherd hosts a fun, fast-paced countdown of the greatest aviators in history.
We really enjoyed Franz's song!
What are you waiting for? Get to know the PLANES crew now and get ready to head to the store on November 19th and get your own copy!
PLANES is sure to be a hit this holiday season so why not gift it too?
The following two tabs change content below.
Anne is a 30-something full-time SAHM mom of 5 ranging from 3 to 17 and grandma of 1 who resides in Ashwaubenon (Green Bay) Wisconsin. She started blogging in 2008 as a way to regain her sanity. She enjoys coffee, chocolate, cheeseburgers and vodka along with spending time with her husband and kids.