When you have a growing family, you want to make sure you not only have enough space for everyone but also for everything that comes with them. When we were a family of 3, a nice sedan suited us just fine. There was more than enough room for everyone and the trunk had enough space to fit everything we needed if we were going on a road trip, to the ball park or just the grocery store.
Now that our family has grown to 7 people, we can completely fill a minivan! Add in 2 convertible car seats and a child booster seat for the little kids, and that space quickly gets even smaller.
We have been going back and forth on the idea of getting a larger vehicle to make sure there is room for everyone and while we have been doing that, I've been busy putting together a list of things to look for when buying a family friendly used car. Be sure to check out the inventory at Texan Dodge Chrysler Jeep Ram at the following link: https://www.texandodgechryslerjeepram.com.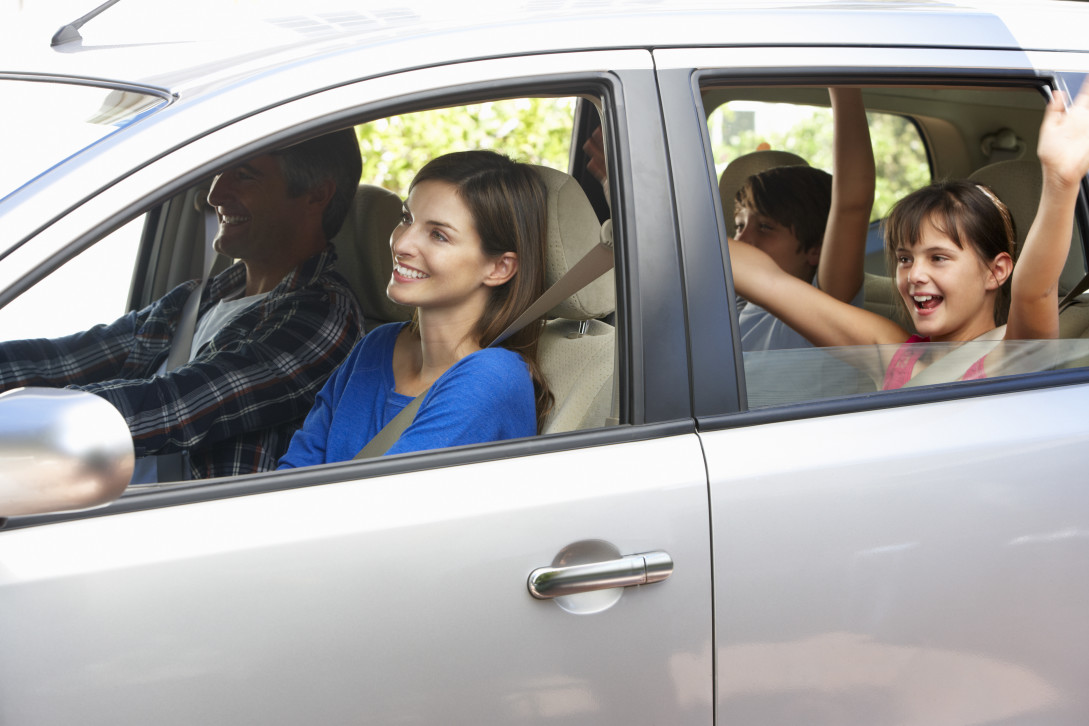 What to Look For
If you are shopping for your first family friendly vehicle and you want it to fit your family for quite some time, here are some great tips to follow and things to look for when you are out shopping.
Make sure the vehicle you are considering has enough room for your current family and room to grow if you need to. Also, take into consideration that you may want some extra space if one of your children wants to bring a friend along somewhere. Right now, if we have our whole family in the van we can't bring anyone extra along and this is something I want to change.
I definitely recommend a vehicle that has a remote to allow you to lock and unlock the doors and if you really want to spoil yourself, one that has a button to open any doors or the trunk/hatch. These tools make loading kids, bags, etc. into the car a lot easier when your hands are full. My current van has the 'magic button' to unlock the doors but boy do I wish I could open and close them too, especially when we have a child who is sleeping in our arms.
Will your current child safety seat work in this vehicle? Don't be afraid to put your current car seat in the vehicle you are thinking of purchasing and make sure it is a proper fit and everything is secure. Child safety is always at the top of my list when we are shopping around. If it isn't going to keep my kids safe then it's not the car for me.
Make sure the new vehicle has enough trunk space! Is there enough room for your groceries? A stroller? Your luggage if your family decides to take a road trip? Do you have a child that has to lug around sports equipment? Will it all fit? These are things you want to have when you are toting around a family. Our current vehicle has a larger trunk area but I wish it had a lot more space. Once we pack in all of our luggage for a short trip there is no extra space which makes for a tight squeeze when we travel home with goodies from our trip.
Does the new vehicle have all the bells and whistles you are looking for? I recommend having a TV/DVD player if you plan on taking trips. I also highly recommend a built-in GPS as they are much more user friendly. If you are like us and experience very cold winters, you may want to add remote start as well! These are ALL things I wish our current minivan had. I hate having to use our plug-in or phone GPS, would love for the kids to be able to all watch a movie together instead of having to download movies to iPads and my next vehicle will HAVE remote start because I cannot handle any more cold winter mornings!
If you keep these tips in mind and add a few more ideas to your list, you will know just what it is you are looking for when you are shopping for your family friendly vehicle.
The following two tabs change content below.
Anne is a 30-something full-time SAHM mom of 5 ranging from 3 to 17 and grandma of 1 who resides in Ashwaubenon (Green Bay) Wisconsin. She started blogging in 2008 as a way to regain her sanity. She enjoys coffee, chocolate, cheeseburgers and vodka along with spending time with her husband and kids.
Latest posts by Anne Younger (see all)