*This post is brought to you by Barbara Volkema, Independent Scentsy Consultant. I received a promotional item in order to facilitate this review. All thoughts and opinions are my own. This post may contain affiliate links.*
With a house full of kids running around and constantly on the move, I think it is safe to say that our home is not the best place to have candles burning. You hear and read stories everyday on the news, in the papers and online about house fires caused by candles and I'd rather play it safe and keep candles out of our house.
I love to fill our house with different scents during different seasons and I also like to disguise any of the smells that come with having 5 kids and a dog.
Thanks to Barbara and her introducing our family to Scentsy we are filling our home with some amazing scents.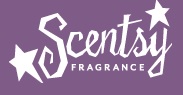 For those who are unfamiliar with Scentsy, here is a little info:
Scentsy Fragrance is a direct selling company and international leader in fragrance, offering a variety of home and personal fragrance products. The simplicity and value of its flagship product, scented, wickless candles heated in decorative ceramic warmers, provides a better alternative to burning wicked candles. Scentsy Fragrance also offers the Scentsy Buddy, plush animals with a fragrant Scent Pak inside, and Layers by Scentsy, a personalized fragrance experience comprised of 17 body and laundry care products. Scentsy Fragrance products are sold through a network of Independent Consultants running home-based businesses throughout North America, Europe, and Australia.
We've been using the Green Thumb Scentsy Warmer from the premium line in our home for about 3 weeks now and I absolutely LOVE it.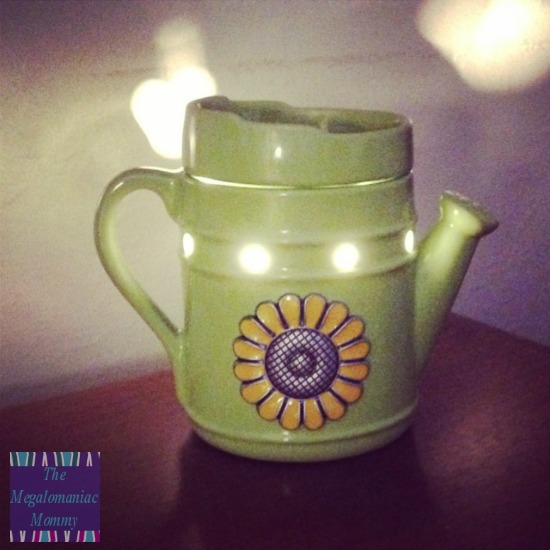 (Yes, I know the top is on backwards…..gotta love husbands!)
I love this warmer because it fits in with the decor in our living room perfectly since we have that country home thing going on. Since we got our warmer, we have been enjoying the Vanilla Bean Buttercream and By the Sea Scentsy bars.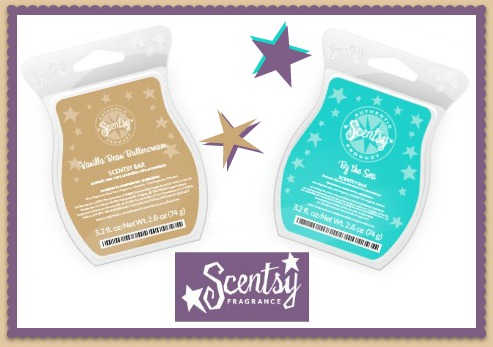 Most days I'm melting the Vanilla Bean Buttercream and it smells absolutely delicious….it's a good thing it's not edible because I'd be eating it…all.the.time.
When we used our warmer for the first time, I couldn't get over how great the smell was and I was worried that the scent would fade….but it didn't. I can't get over how long the smell lasts and how long you can melth the bars for. I'm so hooked I just took advantage of the Combine & Save program and just purchased 3 new bars. I can't wait for them to get here!
In addition to the Scentsy warmer and bars, I've also been enjoying the Layers by Scentsy hand cream. I have the Love Story scent and not only do I love the way it smells, I am also a big fan of how soft it makes my hands feel.
Prior to this review I thought Scentsy products were only warmers and wax but was excited to hear about all of their other great lines and other divisions and I hope to experience more of them as well!
Thank you to Barbara Volkema for introducing our family to Scentsy and making our house smell so stinking good!
Connect
You can learn more about Scentsy and their great products by visiting Barbara's website, Wickless in Green Bay where she posts about sales, discontiued items, and so much more! Also, be sure to find her on Facebook for regular updates too! Barbara also enjoys building personal relationships with Scentsy consumers so feel free to friend her on Facebook too!
The following two tabs change content below.
Anne is a 30-something full-time SAHM mom of 5 ranging from 3 to 17 and grandma of 1 who resides in Ashwaubenon (Green Bay) Wisconsin. She started blogging in 2008 as a way to regain her sanity. She enjoys coffee, chocolate, cheeseburgers and vodka along with spending time with her husband and kids.