Your choice of flooring is a hugely influential factor in determining the look and feel of your home which is why it pays to consider your options carefully and work out the best materials to use in each room.
Here are some pointers on how to narrow down your flooring options, including the questions you need to ask at the start of your search, why it pays to work out what you are going to be subjecting your flooring to, and a look at the main types of flooring available and what they offer.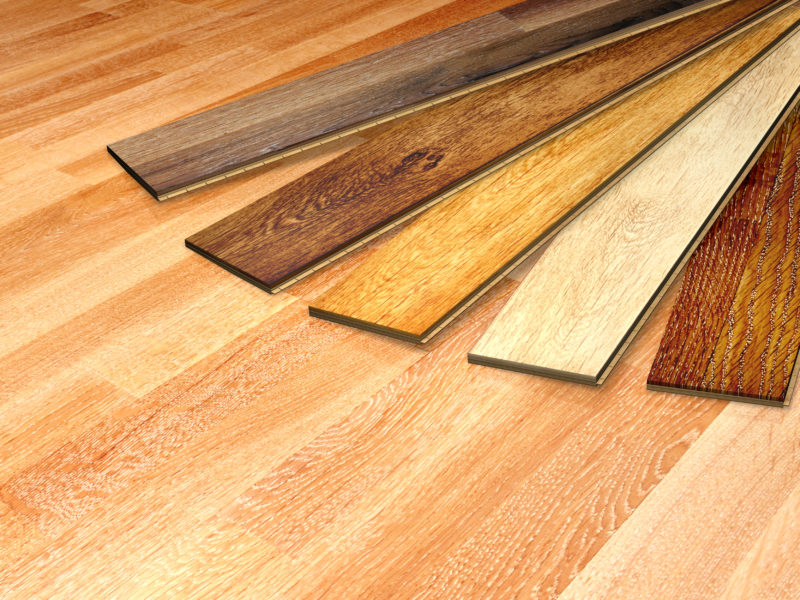 Look and feel are key criteria
You might be trying to create a certain ambiance or style in a room and that means that a lot of thought has to go into the design options that will combine to bring everything together in perfect harmony.
A positive point to note when it comes to flooring options is that modern technology and production methods have made it much more possible to go for what is perceived to be a luxurious and high-end option, without having to pay the price for that look if your budget doesn't stretch that far.
When you visit a site like GC Flooring Pros, for instance, you can soon see that there is a huge range of different materials and options available, so if you want to create a traditional wooden floor finish to your room, there are ways to do it using materials that replicate the look — at a lower price.
It is often hard to tell genuine materials from their look-alike pretenders, so don't necessarily be dissuaded from looking at all flooring options when you are trying to create a specific look and feel in your room.
A good quality laminate has the ability to mimic the look and feel of wood, stone, and other expensive flooring solutions, so decide what you want and what budget you have available, then see what that gets you for the money.
Think about how you are going to be using the room
You do also have to be practical about which type of flooring you are going to use based on what you use the room for and how much traffic it is going to have to withstand.
If you are putting down flooring in a bathroom area you need to think about how it will cope with pools of water and fluctuations in the humidity levels. If you are flooring a family living room that is going to get a lot of wear and tear, this is also a factor that you have to think about when selecting your materials.
Moisture issues and durability can be just as important considerations as aesthetic appeal, so bear all these things in mind when narrowing down your options.
Consider it an investment
Some flooring materials tick all the right boxes in terms of providing a cost-effective solution that is going to last you for about five years before needing to be changed again, while other purchasing choices are made firmly with the longer term in mind.
Hardwood flooring is an enduring favorite with homeowners and it is not hard to see why it continues to be a popular choice.
Many consider it to be one of the most aesthetically pleasing and durable flooring options around. Hardwood floors can be custom designed which means that you can add your own personal touch by creating a distress or hand-scraped look, but you do have to be mindful of the threat to hardwood floors from excessive humidity and exposure to spills.
Your hardwood floor will gather some bumps and scratches as part of its working life and service to your home, but that adds to the character and provided you have the budget to invest in a hardwood floor, it is not hard to see why it is considered a good option by many.
Popular because of price
Laminate flooring has gained a popular reputation due to its versatility, durability, and low installation price.
When you consider laminates can copy the look of other more expensive flooring options like real wood and stone, it is easy to see why it is so popular, especially when you add in its toughness for coping with a busy family home.
Laminate flooring is normally a bit more expensive than vinyl but nowhere near as costly as hardwood or stone, so if you are on a budget but don't want to compromise too much on the look and feel of your room, it could be a viable option.
The good news about modern flooring is that there is an option to suit every budget and requirement for every room.
Being in the service industry since college and self-employed since 2007, Jeff Cappon has always had the drive to offer the most responsive and accommodating customer service. The mentality of putting other people's interest first and treating others as he would want to be treated has led him to grow to the top of his field in a few different industries like Real Estate and Mortgage. His concept of success is simple Value your customers and employees more than your bottom line" Real Estate is where Jeff found his passion for flooring and remodeling when he took on the project of building out his new office. He has been successfully providing floor installation services ever since. Today, already an owner of his own company GC Flooring Pros he continues to operate as one of the major flooring installers in Dallas region.
The following two tabs change content below.
Anne is a 30-something full-time SAHM mom of 5 ranging from 3 to 17 and grandma of 1 who resides in Ashwaubenon (Green Bay) Wisconsin. She started blogging in 2008 as a way to regain her sanity. She enjoys coffee, chocolate, cheeseburgers and vodka along with spending time with her husband and kids.
Latest posts by Anne Younger (see all)