*This is a sponsored post for SheSpeaks on behalf of Febreze. I received compensation to write this post, and any opinions expressed are my own, and reflect my actual experience.*
With the kids back in school, it's just a matter of time before the leaves will be falling from the trees and that means my favorite season is upon us. With fall just around the corner, I have been busy filling our home with all the things I love about fall. The colors, the decorations, the pumpkins and gourds and of course, all of the wonderful scents that come with the season.
I L-O-V-E, LOVE the scents of fall. Thankfully, Febreze makes it super easy for me to bring all of my favorite scents into our home (and allows me to stock up for the rest of the year).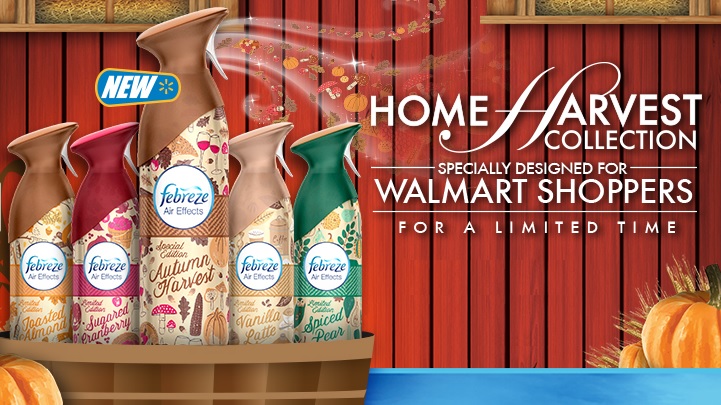 Being able to release my favorite fall scents into the air at the push of a button or by using a candle, plug-in or even a wax melt makes me happy!
The Febreze Home Harvest Collection offers 5 great scents throughout a variety of products to help fill your home the scents you love.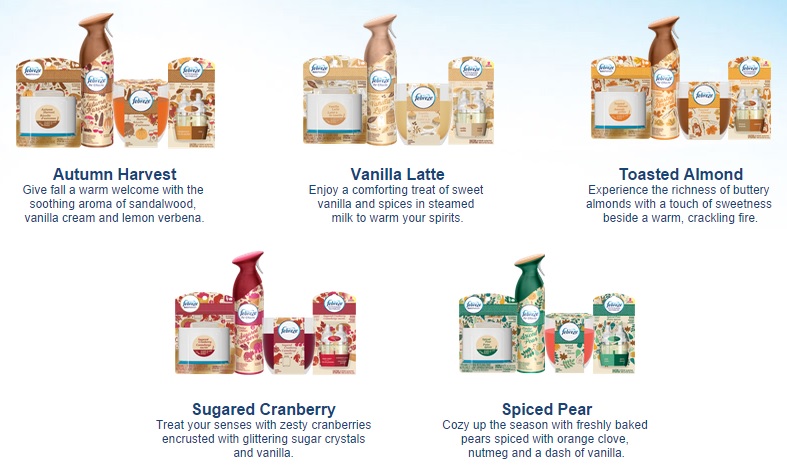 I love the Sugared Cranberry but the Autumn Harvest is by far my favorite!
All of these wonderful smells put me in the mood to make delicious treats and one of our fall favorites is Oven Baked S' mores. It's no secret we love s'mores of all types but there is something about making them in the oven in the fall that makes me smile.
You can make your own Oven Baked S'mores in a few easy steps! To get started, you will need graham crackers, marshmallows, Hershey Bars or Hershey Kisses (or another treat if you like something different) and a cookie sheet.
Step 1. – Preheat your oven to 350°
Step 2. – Break graham crackers in half and lay out on cookie sheet and top each with a marshmallow.
Step 3. – Place graham crackers topped with marshmallows in the oven and bake until marshmallows are puffy and edges are a nice, golden brown.
Step 4. – Once the marshmallow is nice and gooey, remove from oven, press your chocolate treat into each and top with a graham cracker.
Step 5. – Enjoy!
Be sure to grab some of these great scents at a Walmart near you and get them before they are gone!
Connect:
You can connect with Febreze on Facebook and Twitter.
The following two tabs change content below.
Anne is a 30-something full-time SAHM mom of 5 ranging from 3 to 17 and grandma of 1 who resides in Ashwaubenon (Green Bay) Wisconsin. She started blogging in 2008 as a way to regain her sanity. She enjoys coffee, chocolate, cheeseburgers and vodka along with spending time with her husband and kids.
Latest posts by Anne Younger (see all)