I'm Happy You're My Dad
I feel safe when you are with me;
You show me fun things to do;
You make my life much better;
The best father I know is you.I'm happy you're my Dad
And so I want to say
I love you, Dad, and wish you
A Happy Father's Day!
By Joanna Fuchs
Ahh, Father's Day.  The one day of the year when we take the time to praise and thank Father's everywhere.  For the most part, I enjoy Father's Day.  I like to celebrate this day with my family (even though we did it a week early this year).  Today we had lunch with my in-laws so the Alex could spend some time with his Father and the children also had time with Dad.
For those who are not aware, the Alex is not the biological father of my 2 oldest children.  Zack & the Libby have different Father's.  Zack is lucky to see his dad every now and then.  Some times he is lucky to see him every other weekend.  As for the Libby, she doesn't see her father at all.  I wouldn't even call him her father.  We can refer to him as "the sperm donor" (and that's me being nice).
The reason I chose to display this poem in this post is simply because of one line, "The best father I know is you."  The Alex has been more than a stepfather to Zack & the Libby.  He has provided them both with many things they didn't have before.  He is their dad.  He is the one who works hard to cloth them, feed them and keep a roof over our heads.  He is the only dad the Libby has ever known.  He doesn't treat them any differently then he treats Alexander, who is his biological child. To him, they are his children and to them, he is there dad!
My husband is an EXCEPTIONAL Father and I thank him for it everyday!
Here's wishing all the Father's out there a Happy Father's Day!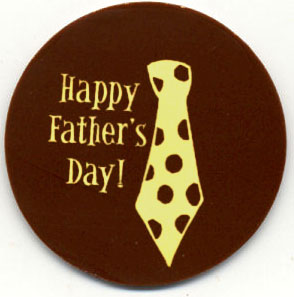 The following two tabs change content below.
Anne is a 30-something full-time SAHM mom of 5 ranging from 3 to 17 and grandma of 1 who resides in Ashwaubenon (Green Bay) Wisconsin. She started blogging in 2008 as a way to regain her sanity. She enjoys coffee, chocolate, cheeseburgers and vodka along with spending time with her husband and kids.