Minneapolis, Minnesota, is a vibrant city full of interesting activities to do that are perfect for families. It's simply a matter of figuring out what everyone wants to do and sticking to the plans. You'll discover many places to go, attractions to see, and experiences to take in. Head to the zoo, explore the Mall of America, or maybe delve into the history of Minneapolis during your stay.
Tour Historical Sites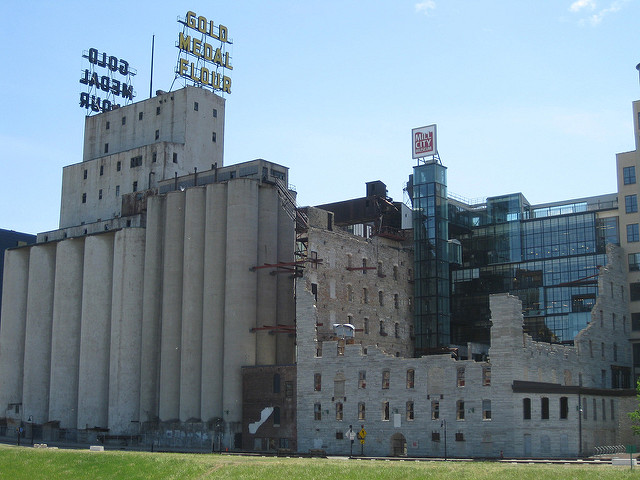 Image via Flickr by puroticorico
The Mill City Museum highlights the city's past as the flour milling capital of the world. The visit may sound like a dull experience on the surface, but appearances are deceiving. The museum is in the ruins of a flour mill and is home to a bakery, an eight-story ride that appeals to kids of all ages, and interactive exhibits. Explosions echoing throughout the building from exhibits recreate the dangers of working in a flour mill, something that's sure to grab kids' attentions.
Relive the days of leisure on the Minneapolis Queen, a paddle boat that tours up and down the Mississippi River. Tours highlight the history of the boat and Minneapolis to make for an interesting afternoon. Onboard snacks are available so that no one will go hungry while learning.
Explore the Zoos and Aquariums
These venues are always a popular attraction for the younger crowd, and Minneapolis has them both. The SEA LIFE Mall of America Aquarium is a modern aquarium that has interesting exhibits. One such exhibit is walking through the shark tank tunnel: Visitors can get up close with sea life through this experience. You'll also find fresh and saltwater tanks home to an incredible array of species including colorful reef fish, sly caimans (an alligatorid crocodilian), and sporting fish that any fisherman would probably love to take home. Stay in one of the Minneapolis hotels near the Mall of America to get in early and beat the crowds.
The Minneapolis Zoo offers a similar experience to the aquarium with its live animal exhibits. Educational programs are plentiful, and you'll always find an interesting demonstration going on that involves zoo residents.
Visit the Parks
Minneapolis is home to parks of all types. You'll discover parks that feature manicured lawns and paved pathways, which are perfect for families out for a stroll. Don't overlook Father Hennepin Bluff Park, a park full of bridges and footpaths that lead down to the Mississippi Gorge with a clear view of the downtown Minneapolis skyline. Families who want to do something a little different will want to experience the quaking bog. To reach the bog itself, you walk across a floating dockway that crosses an open moat, an experience which makes for an interesting journey.
The ideas presented above are some of the fun things families can do in Minneapolis and bring home memories that last a lifetime. You'll find a seemingly endless amount of places to go and attractions to see. Minneapolis offers these experiences that many urban areas can't match, making it a worthwhile destination for families.
The following two tabs change content below.
Anne is a 30-something full-time SAHM mom of 5 ranging from 3 to 17 and grandma of 1 who resides in Ashwaubenon (Green Bay) Wisconsin. She started blogging in 2008 as a way to regain her sanity. She enjoys coffee, chocolate, cheeseburgers and vodka along with spending time with her husband and kids.
Latest posts by Anne Younger (see all)