These days, mealtime in our home is crazier than ever. Joey has finally graduated from his high chair and has joined us around the dinner table. For the first few days, Joey used Ellie's booster seat while she sat on her knees to eat. This proved to be quite the challenge since Ellie hates to sit still at the table and has a tendancy to get up and wander away from the table and take her food with her. Of course, this does not make me happy and does not make mealtime fun for anyone. I knew when we were looking into booster seats for Joey that I would also need a seat for him that buckles because he likes to stand up in his seat or crawl across the table and snatch food that doesn't belong to him. Thankfully, when we were on our hunt for a seat, we were given the opportunity to check out the new Creative Baby Eric Carle Happy & Hungry Booster Seat, only available at Burlington Coat Factory.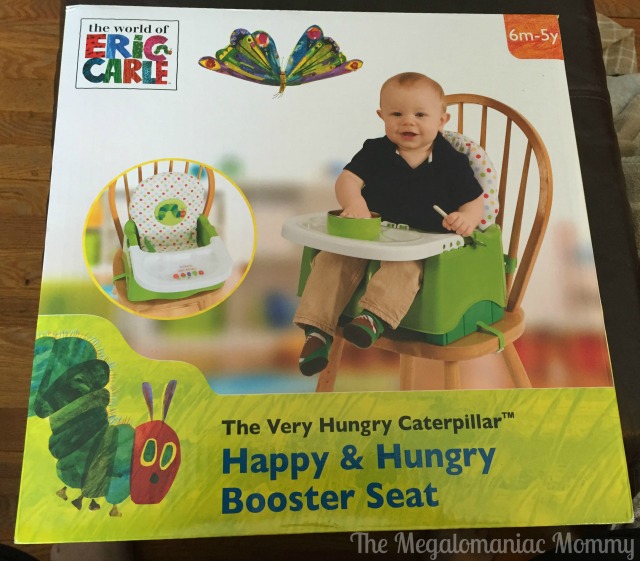 First things first, I adore The Very Hungry Caterpillar so I absolutely love the design on this seat. I am also a HUGE fan of the under seat tray storage it offers so I don't have to worry about it getting misplaced when we aren't using it.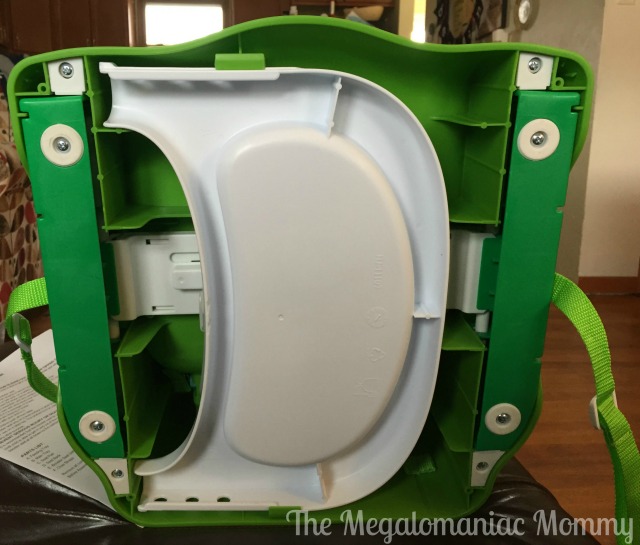 The cushioned seat pad is easy-to-clean and the removeable tray is even dishwasher safe. The seat also offers 3 different tray positions and 3 levels of height and is great for kids up to 50lbs.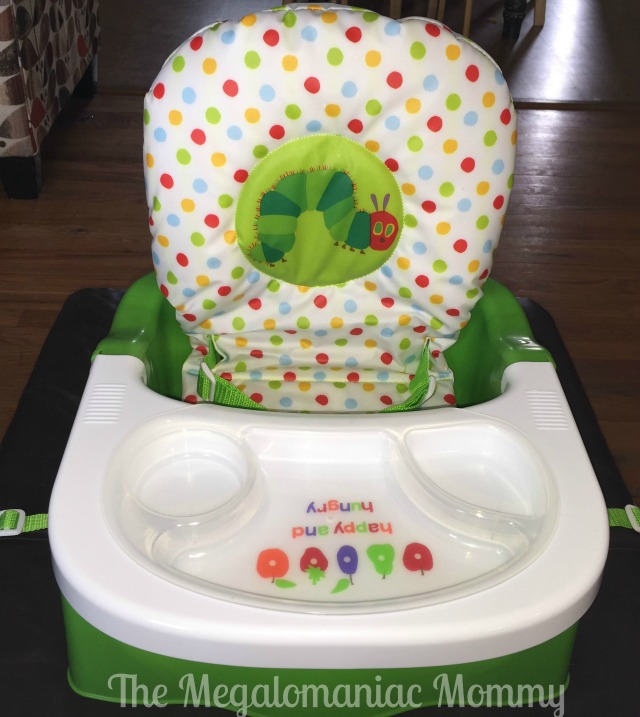 The Happy & Hungry Booster Seat works great for Joey around the table and the adjustable chair straps make it easy to secure the booster to any dining chair.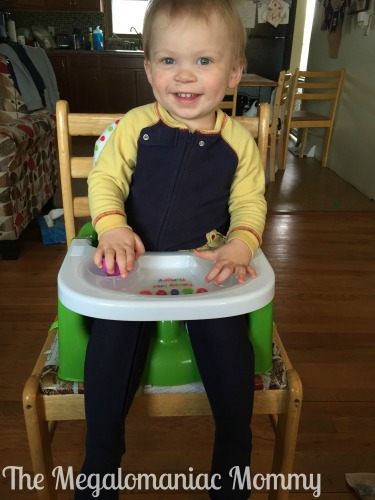 Creative Baby did a great job designing a fun, colorful and overall great booster seat and it has been a great addition to our home and we've loved having Joey join us at the table for meals.
Connect
To stay up-to-date on new products, you can connect with Creative Baby on Facebook and Twitter.
The following two tabs change content below.
Anne is a 30-something full-time SAHM mom of 5 ranging from 3 to 17 and grandma of 1 who resides in Ashwaubenon (Green Bay) Wisconsin. She started blogging in 2008 as a way to regain her sanity. She enjoys coffee, chocolate, cheeseburgers and vodka along with spending time with her husband and kids.
Latest posts by Anne Younger (see all)