Warm weather is on the way, and too often homeowners take their home cooling unit for granted. How old is your air conditioner? When was it last replaced? You don't want your air conditioning unit to quit working during a hot spell. The following signs will let you know if this is the time to replace your cooling unit with a new one before the summer heat arrives.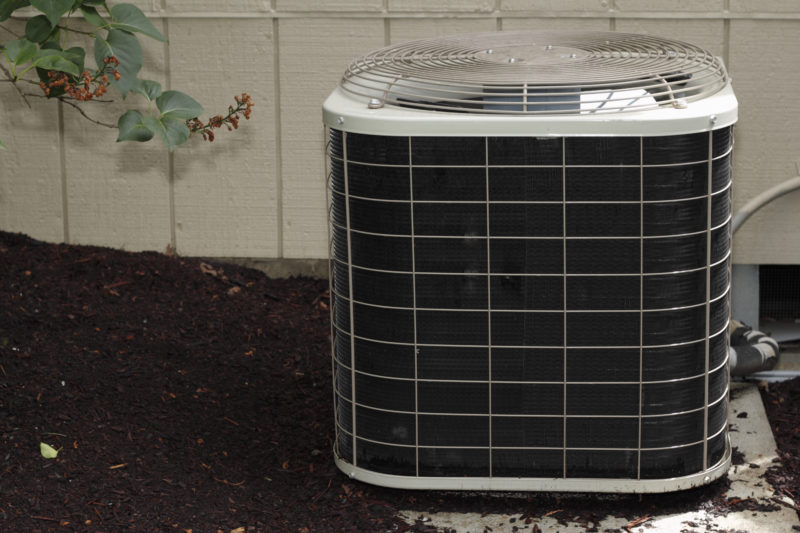 The Age Of Your Air Conditioner
The age of your air conditioner has a lot to do with its efficiency. With good maintenance, an air conditioner can last up to 15 years, but if you were not the original purchaser you don't know how well it was cared for. If the unit is 10 years old and needs repairs, over time you will save money by replacing it. Technology has improved the efficiency and performance of new air conditioners, and that will save on energy costs.
Your Electric Bill Keeps Increasing
Have you noticed your electric gradually increasing each month? Check your Seasonal Energy Efficiency Ratio (SEER) rating. New air conditioners are required to have a minimum of a 13 SEER rating. If your rating is under 13, your unit is not performing efficiently. Replacing your current air conditioner with a more efficient unit will lower your energy costs and keep your home at a comfortably sustained temperature.
Frequent Repairs
If your air conditioning unit is breaking down frequently and needing expensive repairs, it makes sense to replace it. When older units need repairs, AC Repair Atlanta technicians may not have parts on hand. You will have to be uncomfortably warm while waiting for replacement parts. Parts for new models are almost always in stock, and that means your unit will be working at capacity in a short time.
Yearly Maintenance
One of the most important ways to extend the life of your air conditioning unit is to have regular yearly maintenance. If you have neglected this step in years past, your unit may not be operating efficiently. If you bought your home with its current air conditioner in place, you can't know how often maintenance was performed. Make a maintenance appointment, and find out what condition your unit is in. It may need to be replaced. It's always best to find out the problems before it breaks down and you are left sitting in the heat while you wait for a new air conditioner to arrive.
Hard To Cool Home
There is a problem with your air conditioner if it isn't keeping your home cool and comfortable. It may be your unit is old and tired, or you may have the wrong size air conditioner for your home. Whatever is keeping your home from being cool and comfortable, you can change it with a new unit. Replacing your current air conditioner with a smart unit will give you the ability to check temperatures and settings remotely and adjust them through your smartphone.
Noisy While Running
If you hear unusual sounds while your air conditioning unit is running, you may have a serious problem. Call your technician and have the unit checked.
Your Unit Uses R-22
Any time your air conditioner needs refrigerant added, it signals there is a coolant leak. It's very expensive to top off your system with R-22 refrigerant (Freon). It can cost over $150.00 per pound plus the charge for the service call. The total cost can easily run between $500 and $1,000. If your unit uses R-22 and has a leak, you can expect the compressor to go next. That can cost up to $2,000. Since R-22 is being phased out and will no longer be produced in 2020, it's financially wise to replace the leaking unit instead of throwing away money on an air conditioning unit that will be useless in the near future. The cost of the remaining R-22 in the marketplace after production stops is expected to skyrocket.
Choosing A New Air Conditioner
If your air conditioner is an old unit that doesn't have a draft fan or vent dampers, and if it has a pilot light instead of electronic ignition, you should consider replacing it. When you select a new air conditioner, Consumer Report reminds consumers to always check the warranty when making a purchase. Technological advancements in the air conditioning industry have created "smart" units which give the homeowner remote access and control to raise or lower thermostat settings and set times for each adjustment to be activated. Smart units save homeowners considerable money on energy costs.
Check this list to see if your air conditioner is experiencing issues that indicate replacement is the wisest solution. Don't get caught unprepared during summer's hottest days.
Owen Burrows works as a home maintenance repair man and enjoys spreading his tips for homeowners a little further by writing for an online audience.
The following two tabs change content below.
Anne is a 30-something full-time SAHM mom of 5 ranging from 3 to 17 and grandma of 1 who resides in Ashwaubenon (Green Bay) Wisconsin. She started blogging in 2008 as a way to regain her sanity. She enjoys coffee, chocolate, cheeseburgers and vodka along with spending time with her husband and kids.
Latest posts by Anne Younger (see all)