The summer after I graduated from high school, a close friend of mine landed a full-time job at our local Walgreens as a Beauty Advisor. This was a great job for her because not only was it close to home and paid well, she was also our go to person when it came to makeup and beauty tips before she even had the job. Her new role, working the beauty counter, was just the icing on the cake.
Now when I look back to when she had that job, I realize that not only was my makeup usually great, my skin was glowing and flawless too.
Oh to be young again.
These days, I rarely wear makeup, hello full time mom.
Even though I don't wear makeup very often, I feel it is important to do what I can to care for my skin and one thing I learned back in when my friend had that great job, was that Dove products were what I needed.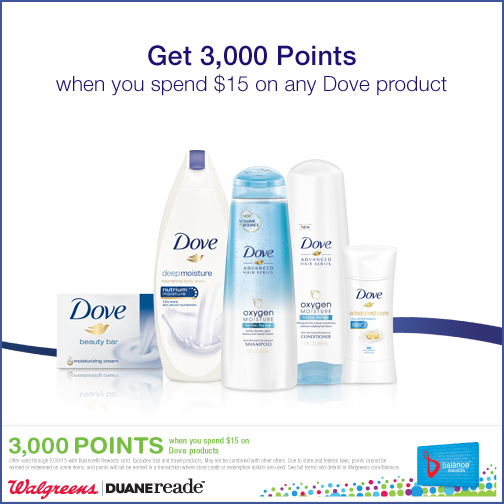 Get Your Coupon
During the month of May, you can stop by your local Walgreens or Duane Reade for a month long beauty event!
Just stop by the Beauty counter or ask your Beauty Advisor about Dove products and receive a $2.00 off coupon. (Coupons are valid through 7/24/15) and while you're there make sure to get a free Dove sample (while supplies last).
Get Rewarded
When you spend $15 on Dove products you will receive 3,000 Balance Rewards Points until 5/30/15! Use these savings at Walgreens and Duane Reade and soon you'll be the one with a beauty secret to share.
What's Your Family Beauty Secret
Although I don't have a lot of beauty secrets, one thing I have continued to teach my children is to use Dove as this mother has taught her daughters.
Make Dove part of your Beauty Story.
The following two tabs change content below.
Anne is a 30-something full-time SAHM mom of 5 ranging from 3 to 17 and grandma of 1 who resides in Ashwaubenon (Green Bay) Wisconsin. She started blogging in 2008 as a way to regain her sanity. She enjoys coffee, chocolate, cheeseburgers and vodka along with spending time with her husband and kids.
Latest posts by Anne Younger (see all)