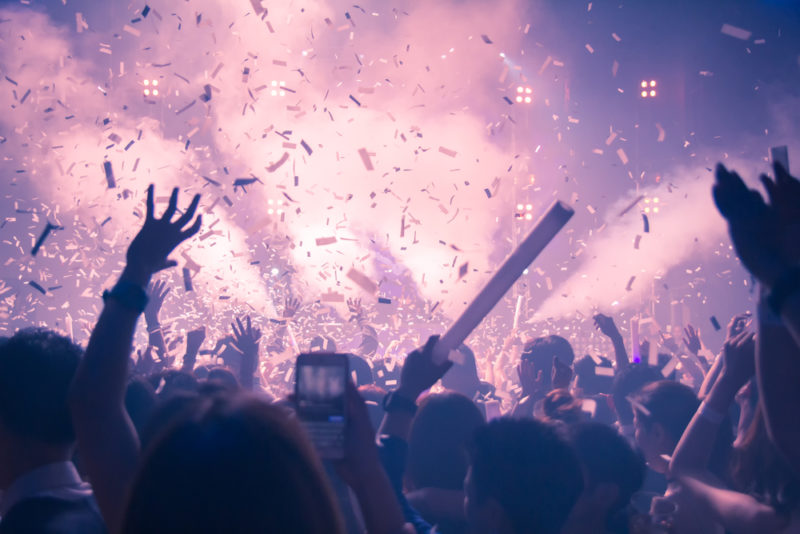 It's that time of year again – festival season! Get ready to rock out at one of the 450 music festivals taking place this year in the UK. This is a time to relax, escape to the country, and dance your pants off. BUT there are some things that you need to be aware of before you go… and that is the rules of festival etiquette. Even if this isn't you're a pro-festival-goer, you may still be unaware of some of the unwritten 'rules' that you have to heed to when going to a festival.
Don't worry, we're here to help with some DOs and DONTs to follow during your next festival experience.
DO be friendly
We're all here to enjoy ourselves and have a good time, there is no point in shutting off from the people around you or being irritable. You are sharing the space with these people, so make sure you do so amicably. Make friends and be courteous and helpful whenever possible, it'll make your festival experience far more enjoyable. Also, the more allies you make during your weekend away, the better. Maybe you need toothpaste at some point, or you've lost your mate or you've run out of beans – that new friend you made a couple of tents down could be the one to save you.
DON'T be too friendly
Respect that everyone is here to do their own thing. It's fine making friends, but don't cling onto new friends as it will make them feel as if they are responsible for you. It can be slightly uncomfortable. Keep it cool and relax!
DO dress up and get into the spirit of things

Dress up, wear a costume – get into it! This is the only time you can walk around with glitter all over your body or dressed as Scooby doo without anyone thinking you're a weirdo. Take advantage of the occasion and go all out!
Even if you're not going in something 'wacky', get out in one of your favorite maxi dresses, or pair of shorts, or vest tops and make sure you enjoy the sizzling summer weather!
DON'T wear a costume that will get in the way
You don't want to be that person. You know who 'that person' is … it's that guy (or girl) who decided it would be a good idea to wear a huge hat or headdress and block everyone's view of the stage. Don't be that person… unless you want to be one of the most hated people in festival history.
DO think about your shoes
Honestly, you're going to marching around the countryside for three days straight, you're going to need shoes that can handle the pressure. Make sure you bring some wellies just in case the English summer fails us and pours us into oblivion with rain. Even if the weather is looking pretty good, you better get yourself a reliable pair of trainers, or comfort conscious shoes for the occasion. For example, if you're a girl, getting your hand on some comfortable Marco Tozzi shoes from somewhere like Mr Shoes is a great stylish/comfortable shoe option!
DON'T waste time looking for lost friends at a festival
The amount of hours, or even days, you could waste looking for that one friend who you lost in the crowd could be detrimental to your festival experience. Instead of wasting your time looking for them, make new friends instead and enjoy the festival, they'll turn up don't worry.
DO bring wet wipes
You'll thank us when you get there. Wet wipes will be your bath, your shower and your best friend during your festival experience.
DON'T litter

It's just annoying and makes the experience worse for everyone else. Don't chuck a glass bottle on the ground and carry on with your day, who knows, that bottle could significantly injure someone! Take a moment to clean up after yourself, especially if you are at a country side event such as Deepdale Hygge where nature is at the heart of what the festival is about. It's the least you could do.
The following two tabs change content below.
Anne is a 30-something full-time SAHM mom of 5 ranging from 3 to 17 and grandma of 1 who resides in Ashwaubenon (Green Bay) Wisconsin. She started blogging in 2008 as a way to regain her sanity. She enjoys coffee, chocolate, cheeseburgers and vodka along with spending time with her husband and kids.
Latest posts by Anne Younger (see all)