*This post is made possible by Diamond Candles . I received a promotional item in order to facilitate this review. All thoughts and opinions are my own. This post may contain affiliate links.*

If you are ever looking for a unique gift to give a friend or family member, maybe even a school teacher or other important person in your life, check out Diamond Candles.
Diamond Candles are 100% soy-candles; eco-friendly and natural that not only come in a large variety of scents, but what makes each candle so unique is that each candle has a fun and exciting ring reveal. Yes, there really is a ring inside each candle worth $10, $100, $1000 or $5000!
Not only do Diamond Candles make your house smell good, they also give your something to look forward to when it is burning.
This was my first experience with Diamond Candles and when trying to decide on a scent, I will admit it was very hard. In the end I chose the Sunwashed Candle from the Fresh Collection.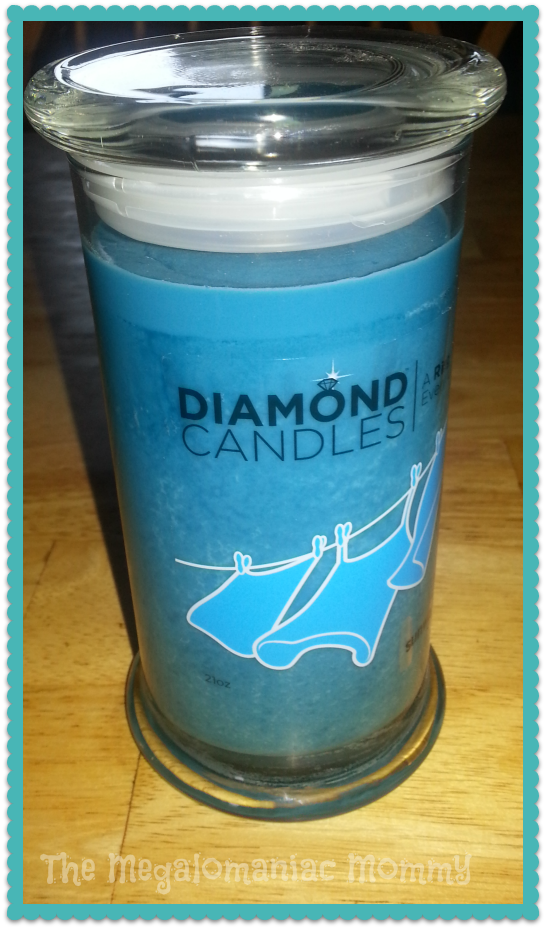 Of course I had to start burning my candle after it arrived, it just smelled so darn good! Oh and when the kids heard there was a ring inside, they may or may not have encouraged me to burn it until the ring was revealed (see, also entertainment for kids).
After about 10 hours of burning the foil packet was revealed and Zack snatched it out with a pliers and opened everything up to reveal our first Diamond Candles ring.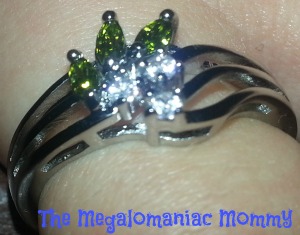 The ring was very pretty, no markings and it only fit my pinky but it did make a 13 year old DramQueen very happy when I gave it to her!
Connect:
You can connect with Diamond Candles on Facebook and Twitter.
Buy It:
You can buy your own Diamond Candle for $24.95

The following two tabs change content below.
Anne is a 30-something full-time SAHM mom of 5 ranging from 3 to 17 and grandma of 1 who resides in Ashwaubenon (Green Bay) Wisconsin. She started blogging in 2008 as a way to regain her sanity. She enjoys coffee, chocolate, cheeseburgers and vodka along with spending time with her husband and kids.