Back in 2006, when I first met Alex, I was a single mom of 2 who never planned on getting married and just living out my life the way it was going. Needless to say, Alex changed all of that, swept me off my feet and has been the best step-father I could have ever asked for to Zack and Libby. These days, he's just dad to them and that's how it will always be.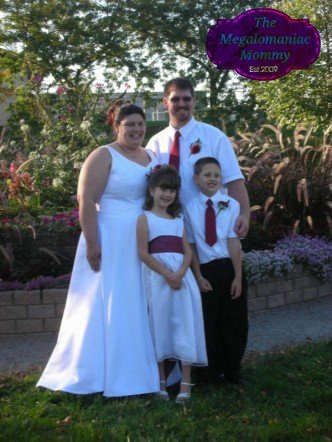 One of our favorite things we like to do as a family is go to the movies. With the holidays coming up, we are excited to share the upcoming movie, Daddy's Home. For those of you who haven't seen the trailer yet, Daddy's Home stars Will Ferrell as the step-father and Mark Wahlberg as the dad. Ferrell's character strives to be the best step-dad and then things get interuppted when Wahlberg, the freeloading father, enters the picture and the two compete for the kid's attention and affection.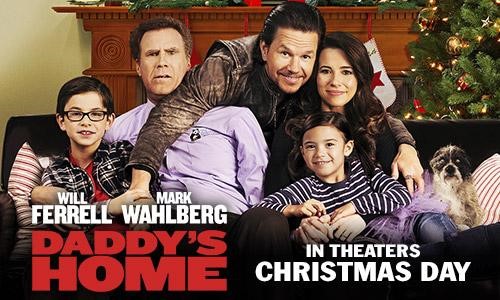 We've seen the commercials all over TV and honestly, the entire thing is hilarious and for our family, we can really relate.
Just from the trailers, I can think of a few instances we have experienced where we have had the battle of the dads as well as the dads acting more like the kids. But then again, one of the things I love about my kids having Alex as their dad is that he is like a big kid and they all have so much fun together.
Alex at Sweet Street with a Lego Soldier
Of course, there have been times when I have had to pull the 'mom card' on my husband just like I do my kids, but that's a whole other story right there. We'll just leave it at video games vs. house work. I may have married a big kid but he makes us all happy and I'm okay with that! And after watching the trailer for Daddy's Home, this entire, crazy family can't wait to see it on Christmas Day!

Connect
Be sure to connect with Daddy's Home on Facebook, Twitter, and Instagram to stay on top of all of the movie details. You can also follow #DaddysHome on social media and get involved in the movie chatter.
Giveaway
Don't miss your chance to win a $50 gift card. You can enter for your chance to win using the Rafflectopter form below.
This blog post is part of a paid SocialMoms and Daddy's Home blogging program. The opinions and ideas expressed here are my own.
The following two tabs change content below.
Anne is a 30-something full-time SAHM mom of 5 ranging from 3 to 17 and grandma of 1 who resides in Ashwaubenon (Green Bay) Wisconsin. She started blogging in 2008 as a way to regain her sanity. She enjoys coffee, chocolate, cheeseburgers and vodka along with spending time with her husband and kids.
Latest posts by Anne Younger (see all)