All of us spend a great deal of time in our kitchens and bathrooms. Yet, it is these areas in our homes that are often neglected. Does it not make sense to create an environment that is conducive to comfort, efficiency, and inviting to guests? Home improvement may not be at the top of the to-do list
that is attached to the refrigerator door with a magnet, and finances may be part of the reason, so why not start thinking about treating yourself with that income tax refund to some home improvements. Let's take a look at some ideas.
A great place to start researching ideas for home improvement projects is your computer or mobile device. Your ideas do not have to be limited to bathroom and kitchen home improvements at this site as they also offer ideas for new home construction, room additions, and the like.
Assuming you are ready to remodel your kitchen, the process involved begins with a decision on what style you prefer. Sites such as HGTV help you navigate through the options available to the discerning kitchen connoisseur who knows what they want as they prepare each meal and entertain family and guests. Sites such as this one not only offer plenty of photos to give the reader the visual, also equally important they educate you on the finer details of kitchen design and style.
I value the comforts of my bathroom, and I know you do as well. How efficient is your bathroom design, and is it inviting to you, your family, and guests? If you have doubts to the answer to these questions, why not take a look at a site for ideas to stir your imagination for a more inviting, comfortable, and efficient bathroom design. This Southern Living site offers the reader, similar to the other aforementioned sites, a variety of home improvement ideas to research with not only great photos but also educational information so the home owner can be armed with both ideas and facts.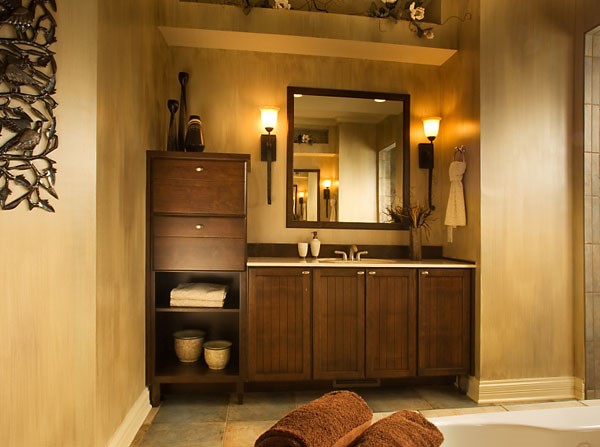 Image Courtesy of oldenbuzz.com
Most people do not make a decision to remodel part of their home in one day and then the following day pay a contractor to begin the work. The efforts of putting careful thought and consideration into the decision's that will be made concerning your home will pay dividends through the years as you enjoy the remodelled parts of your home.
The following two tabs change content below.
Anne is a 30-something full-time SAHM mom of 5 ranging from 3 to 17 and grandma of 1 who resides in Ashwaubenon (Green Bay) Wisconsin. She started blogging in 2008 as a way to regain her sanity. She enjoys coffee, chocolate, cheeseburgers and vodka along with spending time with her husband and kids.
Latest posts by Anne Younger (see all)