If you are getting ready to travel anywhere with kids, you will want to read this first. Having traveled with kids of varying ages of the years, there is one thing I have learned, kids get bored!
To help keep our kids busy while we are traveling, I put together road trip kits for each of them to take along on our travels. These kits are even great for flying or taking a train, just stuff them full of things for the kids to do.
Create Your Own Road Trip Kit
Creating a road trip kit is easy and inexpensive to do, especially if you have a dollar store nearby.
When shopping for items for kid kits, I like to find the kids each a reusable bag. Now, you don't have to run out and buy an expensive one. If you have one that you purchased at the checkout when you bought groceries last, those work great too. If you don't have a bag on hand, you can usually find a pretty durable one at the dollar store as well.
Next up, I like to get the kids each a coloring book and a box of crayons, maybe a notebook and some markers.
From there we grab stickers, a few small toys, and even some car friendly games.
In addition to items to occupy the kids, I like to add a few little snacks as well as a drink, we use water bottles, to each that the kids can open themselves and snack as we travel. Also, depending on where we are headed, I may pack the kids iPads too.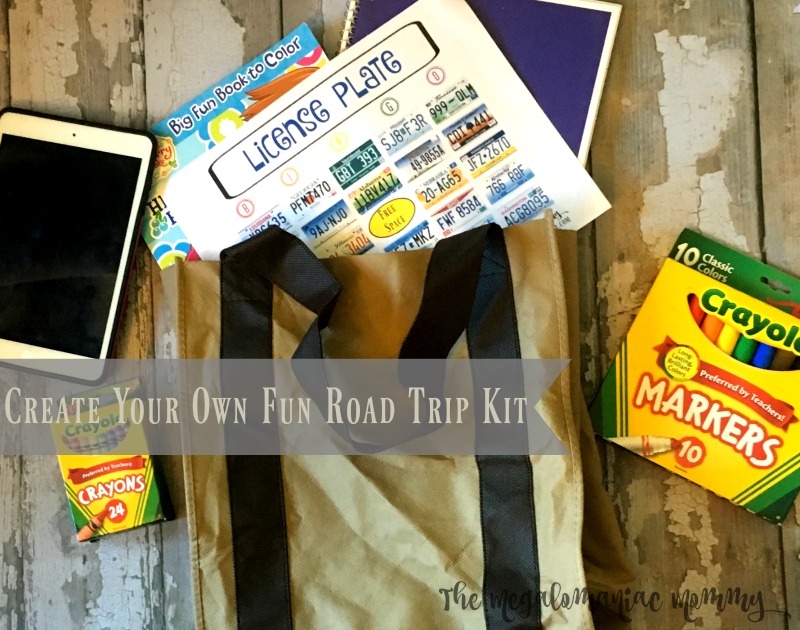 Keep the Kids Happy
Since we have added kid kits to our trips, the kids have been a lot happier and always seem to find something to do. It has been great to not hear, are we there yet, over and over again!
Be sure to make your next trip stress free by putting together some kid kits for you kids to enjoy while you travel!
The following two tabs change content below.
Anne is a 30-something full-time SAHM mom of 5 ranging from 3 to 17 and grandma of 1 who resides in Ashwaubenon (Green Bay) Wisconsin. She started blogging in 2008 as a way to regain her sanity. She enjoys coffee, chocolate, cheeseburgers and vodka along with spending time with her husband and kids.