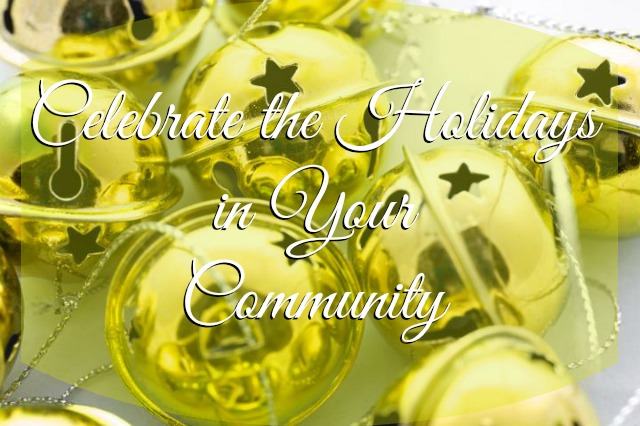 I know I've said it more than once that we absolutely love getting involved in community events and around here, the holidays are a great time to have some fun.
Thankfully, we live in an area that puts on a lot of different events and we are close enough to neighboring towns to be able to enjoy some of their events as well.
Finding events in your community is easy, just remember, Google is your friend. I like to check local newspapers, newstations and websites for different things going on in our neighborhood but I also enjoy searching Google for random events too, you never know what you will find.
The holidays are a great time to get out and get involved in your community. You can get involved by participating in an event, donating your time, helping someone in need and more.
We like to donate toys and other gifts during the holidays to those less fortunate and this year we are hoping to visit a local shelter and help as well.
If you like to get involved in your community, please let us know what you do.
The following two tabs change content below.
Anne is a 30-something full-time SAHM mom of 5 ranging from 3 to 17 and grandma of 1 who resides in Ashwaubenon (Green Bay) Wisconsin. She started blogging in 2008 as a way to regain her sanity. She enjoys coffee, chocolate, cheeseburgers and vodka along with spending time with her husband and kids.