*This post is brought to you by our friends at HALO. I received a promotional item in order to facilitate this post. All thoughts and opinions are my own. This post may contain affiliate links.*
It's no secret that I am a HUGE advocate of co-sleeping. As a mom who breastfeeds on-demand, co-sleeping is something that has always worked for me as it has always allowed myself and my little one to get more rest.
For those who aren't aware of what co-sleeping is, let me catch you up on things. Co-sleeping is when you have your child sleep close to you instead of in a room of their own. We've used a variety of co-sleepers over the years that have allowed our children to be in our room until we felt they were ready to be on their own. Joey, our youngest, who is now 10 months old just made the move from our bedroom. Prior to that he had always been next to us, with his crib as a side car to our bed.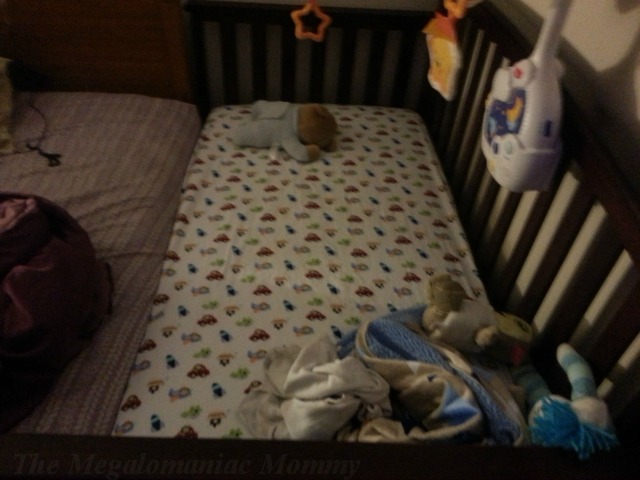 We did this because it is what worked best for us and for our child.
As an advocate of co-sleeping, I am always happy to educate others and share products that will help them have a safe and positive co-sleeping experience with their child.
Thanks to our friends at HALO for asking me to share the news of their new baby bassinet product, the Bassinest Swivel Sleeper. With its unique dual-swivel design, the Bassinest is the only bassinet that moves to bring baby to mom. It allows baby to sleep as close as Mom wants – even right next to her in bed – so baby can sleep close AND safe.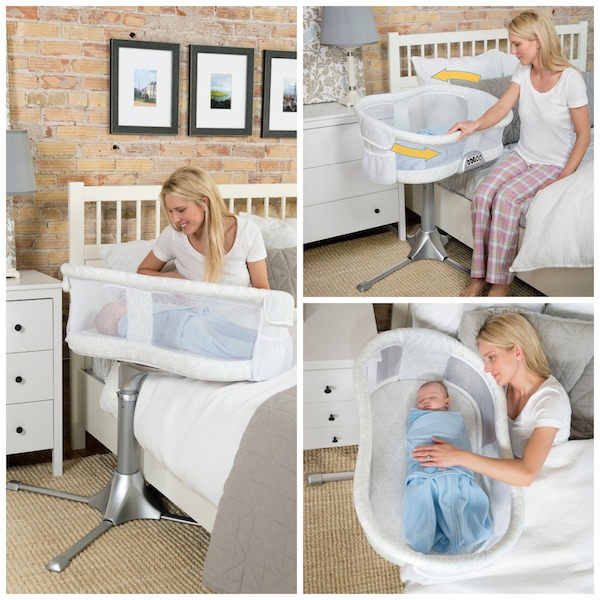 Unlike some co-sleeping products on the market that do not address the safety concerns of bed-sharing, the Bassinest Swivel Sleeper is the first bassinet product to provide both convenience and safety. Baby sleeps in his/her own separate sleep area, reducing the risks associated with bed-sharing. Mom can easily get in and out of bed, as well as tend to baby without having to get up.
Check out the video below and see the Halo Bassinest in action.
I can tell you, if we were to going to have another baby, this would be on my must purchase list (we are all done making babies in this house).
The HALO Bassinest has a 360* swivel to bring baby close to you, the sidewall lowers to make it easier to tend to baby, the mesh sides allow you to see baby at all times and the soothing center includes a nursing timer, nightlight, music and soothing sounds and two levels of vibration.
With all of these features, I wish I would have had this with my kids!
The HALO Bassinest is available in select stores in the US and Canada, you can find a complete list of retailers HERE. Find a store near you and reserve yours today!
The following two tabs change content below.
Anne is a 30-something full-time SAHM mom of 5 ranging from 3 to 17 and grandma of 1 who resides in Ashwaubenon (Green Bay) Wisconsin. She started blogging in 2008 as a way to regain her sanity. She enjoys coffee, chocolate, cheeseburgers and vodka along with spending time with her husband and kids.