*This post is brought to you by our friends at Dollar Tree. I received compensation in order to facilitate this post. All thoughts and opinions are my own. This post may contain affiliate links.*
I love this time of year and it shows by my need to start decorating our home for the holidays. I know, it's not even Thanksgiving yet but I'm already planning for Christmas and kicking off the month with a new Christmas craft that cost me $3.00 to make using products from Dollar Tree along with my glue gun.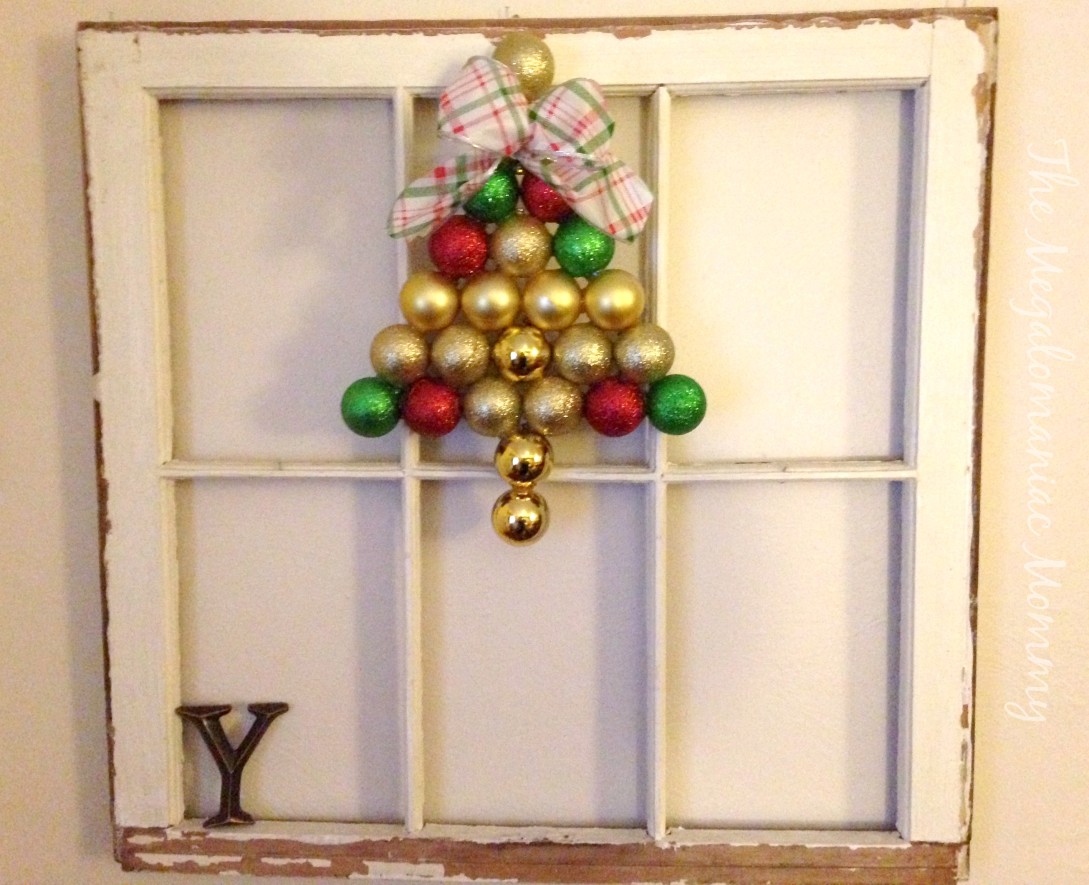 To get started, you will need 2 packs of Christmas ornaments and holiday ribbon from Dollar Tree (total cost $3.00) and a glue gun and plenty of glue sticks.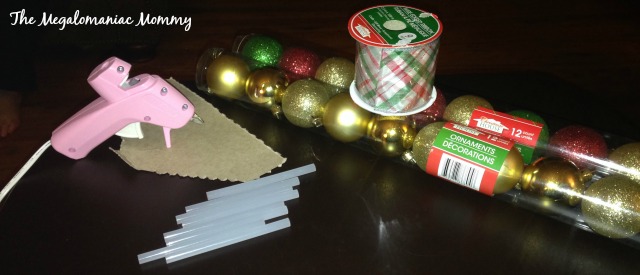 Once I had all of my items ready to go, I opened the ornaments and removed the little plastic holder (where a hook would go) from each one and then laid them out to figure out what kind of pattern I wanted.
From there, I started gluing them together in a pyramid form until the end and then glued 2 on for the stump.
After everything was glued together, I flipped it over and glued a sting to the back and made a quick bow with my ribbon. To make the bow, I did two bunny ears with enough slack on each side and then secured it in the middle with another section of the bow like a twist tie.
Once the bow was all done, I glued it to the top and then took my last ornament, a glittery gold one and glued it to the tippy top to act as the star.
When everything was finally dry, I had a great new Christmas piece to decorate our home that only cost me $3.oo to make and less than an hour of my time.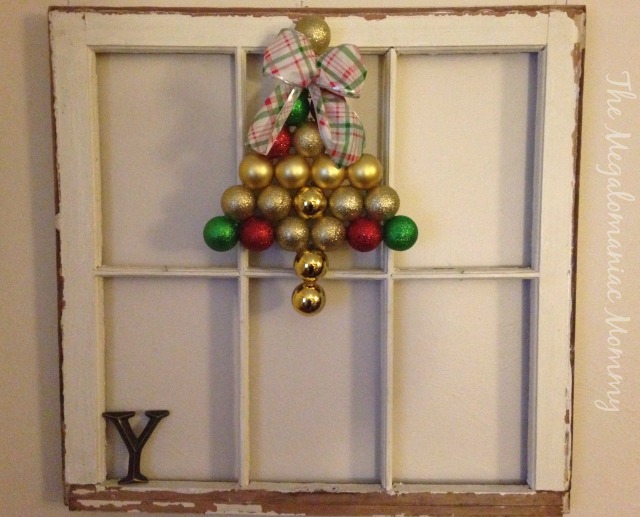 I absolutely love the way it looks on this old window frame we have hanging in our living room and I'm looking forward to dressing it up for the holidays.
Our next project is a premade snowman kit I picked up from Dollar Tree for Ellie to do.
Be sure to check your local Dollar Tree for all kinds of great holiday craft items as well as holiday decor and more.
I hope you enjoy this craft, please let me know if you have any questions!
The following two tabs change content below.
Anne is a 30-something full-time SAHM mom of 5 ranging from 3 to 17 and grandma of 1 who resides in Ashwaubenon (Green Bay) Wisconsin. She started blogging in 2008 as a way to regain her sanity. She enjoys coffee, chocolate, cheeseburgers and vodka along with spending time with her husband and kids.
Latest posts by Anne Younger (see all)