This post is made possible by Children's Claritin. All thoughts and opinions are my own. I am a member of the Children's Claritin Mom Crew.
As a member of the Children's Claritin Mom Crew, I am always happy to share our Claritin experiences with other moms who have children that suffer from allergies.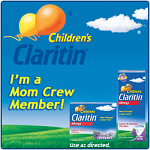 Zack has been an allergy sufferer for years, however in addition to his allergies, he also suffers from eczema. Over the years we have tried quite a few different things to help combat his allergies and his eczema, never thinking that the two could be related.
After a lot of research and trial and error, we found out that taking Children's Claritin on a regular basis helps with both!
For the last year, Zack has been managing his allergies and we've barely seen a sign of his eczema!
My family is definitely thankful to be part of the Children's Claritin Mom Crew and I am always happy to answer questions other moms have when it comes to allergies as well.
Well I was together with a group of my mommy friends recently, we had the chance to talk about our kids and also had some time to relax. We realized, as moms, we all need to learn to take a little time for ourselves and add a little zen to our lives.
We offered suggestions to each other on how and what we can do to squeeze in some me time so we all achieve that Zen moment. Some of the suggestions were to go to the spa for a massage, a salon to get your hair done, get a mani or pedi, take a yoga class or find something else that you really enjoy doing by yourself. For me, I love to get pedicures, especially right now while I am huge and pregnant so earlier this week, I did just that!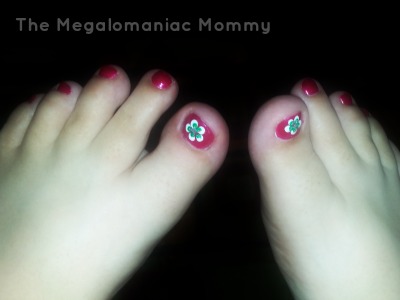 Taking that much needed time to myself was just what I needed and boy did I enjoy it! My swollen pregnant feet were pretty happy about it too!
I also had a chance to share the 2013 Moms Preparedness Checklist & Tips with the ladies and thought some of you might enjoy your own copy to download as well.
[gview file="http://themegalomaniacmommy.com/wp-content/uploads/2013/06/Claritin2013PreparednessChecklist2.pdf" height="600px" width="600px" save="1″]
Thank you to all of my mom friends who attended, I look forward to seeing you all again at the next mommy play date!
The following two tabs change content below.
Anne is a 30-something full-time SAHM mom of 5 ranging from 3 to 17 and grandma of 1 who resides in Ashwaubenon (Green Bay) Wisconsin. She started blogging in 2008 as a way to regain her sanity. She enjoys coffee, chocolate, cheeseburgers and vodka along with spending time with her husband and kids.
Latest posts by Anne Younger (see all)