When you're browsing your favorite high-end home decorating magazines or going through Pinterest, the houses that probably catch your eye most often tend to be the ones that feel custom. They have beautiful items that look like they were made specifically for that home, and there's a lot of attention to detail. Some of these details may have been added during construction, while others might be decorating choices.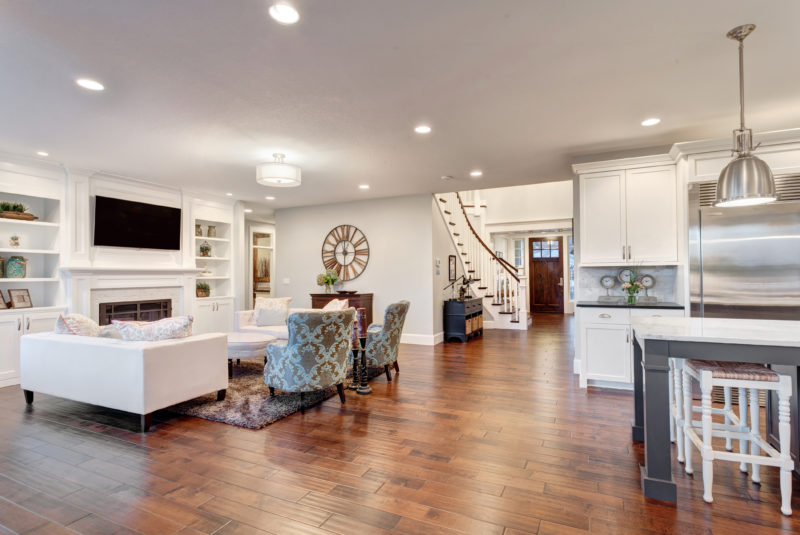 Regardless, there's always something that's more aesthetically appealing about a home that feels customized, but that can also mean that your budget takes a hit.
The following are some ways to integrate the beauty of custom home décor even on a budget.
Add Molding
Molding is probably the number one way to make your home look more expensive architecturally, but people don't realize what a cheap and easy upgrade this is.
Adding moldings including things like crown molding and picture frame molding is relatively inexpensive, and with things like crown molding, the wider you go, the more custom and high-end your home will look. You can add molding in other areas as well such as baseboards, column molding, chair rails and more.
If you want your moldings to pop, paint them fresh, crisp while and your walls a contrasting color.
Window Coverings
If you've ever seen curtains that are too short or blinds that are too wide, you likely know the negative impact non-custom window coverings can have on the look of your home.
If you want to make a big upgrade that can be relatively low-cost, search online for custom or even semi-custom window covering companies. If your curtains, shades or blinds are a perfect fit, it will instantly up the wow factor of your space.
As an additional note, if you're hanging curtains make sure you put them up high, somewhere around the edge of your crown molding. It will make your ceilings appear higher and give the room a more expensive, elegant feel.
Don't Buy Furniture Sets
If you have ever gone into an expensive living room or bedroom, you probably noticed the furniture isn't a matching set. When you go into a furniture store or shop online and buy a set of furniture, it looks just like you ripped it off the showroom floor.
On the other hand, try to choose pieces that complement one another but don't match identically.
A good way to do this on a budget is to shop flea markets, vintage stores or yard sales and choose unique pieces that you can then customize with paint.
Layering
Layering is something that you can do with the items you already have, and it can up the appearance of your home quite a bit. You want to layer different colors and textures with one another, for a rich, custom decorated feel.
This could mean layering a soft fur or hide rug on top of a larger natural-fiber area rug or adding throws to your sofa. It could also mean adding a few oversized throw pillows in your living room or even layering accessories on your coffee table.
If you have a small budget but want a custom home, follow the tips above to transform your space creatively and inexpensively.
The following two tabs change content below.
Anne is a 30-something full-time SAHM mom of 5 ranging from 3 to 17 and grandma of 1 who resides in Ashwaubenon (Green Bay) Wisconsin. She started blogging in 2008 as a way to regain her sanity. She enjoys coffee, chocolate, cheeseburgers and vodka along with spending time with her husband and kids.
Latest posts by Anne Younger (see all)