*This post is made possible by Marie Callender's Pies. I received a promotional item in order to facilitate this review. All thoughts and opinions are my own. This post may contain affiliate links.*
Having a Math geek in our home (Alex) I can guarantee that on Thursday, March 14th AKA 3/14 AKA Pi Day, there will definitely be a mention of both Pi and Pie.
This year, I am ahead of the game! I've already stocked up on pie, thanks to Marie Callender's frozen pies! We started prepping for the day by baking a delicious Pumpkin Pie.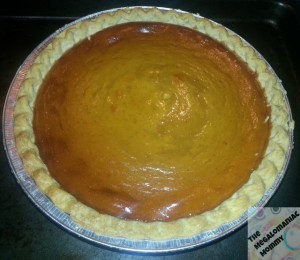 Right now, I am thinking I am going to need to bake a back up pie….being pregnant, I don't think I will be able to leave this one alone!
We are big fans of Marie Callender's pies, ecspecially the Dutch Apple and Peanut Butter Cream! You can even visit the Marie Callender's site and rate and review a pie or find out what others thought of it.
I have used Marie Callender pies for holiday gatherings, backyard parties and other get togethers for years and they just keep getting better!
You can even visit the Marie Callender's blog for different party ideas, how-to's and more.
As I right this post, the older kids are trying to memorize pi so they can recite it over and over again at school and home on Thursday.
As for me…..I broke down…..I'm eating pie!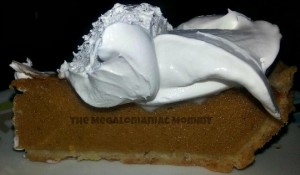 It is delish!!!
The following two tabs change content below.
Anne is a 30-something full-time SAHM mom of 5 ranging from 3 to 17 and grandma of 1 who resides in Ashwaubenon (Green Bay) Wisconsin. She started blogging in 2008 as a way to regain her sanity. She enjoys coffee, chocolate, cheeseburgers and vodka along with spending time with her husband and kids.