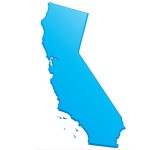 This week, I am boarding a plane and heading to California to attend the Lion King 3D Mom Bloggers Event in Los Angeles thanks to Disney. Of course I am beyond words excited about this opportunity but I am also a little freaked out.
This will only be my second time flying and my first time doing it alone.
Oh, and we can't forget that this will be my first time flying while pregnant.
Then there is the part where I'm pregnant and my belly is growing so I worry how my clothes will look.
I will be attending the red carpet premier of The Lion King 3D at the historic El Capitan Theatre on Hollywood Boulevard. From what I can tell, the Disney red carpet events are more casual which means I don't need to be all fancy shmancy but I don't want to be under-dressed either.
I have 3 new dresses for the occasion.
The first one, I picked up from Old Navy and am absolutely in love with it.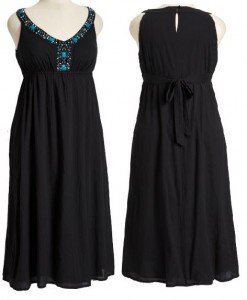 I love the way it is cut and the position of the waist line. I really adore the bead work on it and love that it really eliminates the need for jewelry aside from a pair of earrings.
The other dress I have is a Black Maxi Dress with Braided Straps from Fashion to Figure that I received to review and thought it would be perfect to take on this trip. It's a casual dress that is plain and simple but gives me the opportunity to dress it up.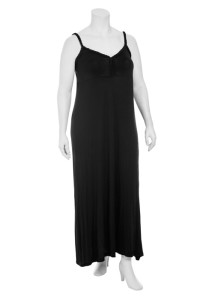 And tonight I picked up this Lacy Paisley Reversible Dress on the clearance rack!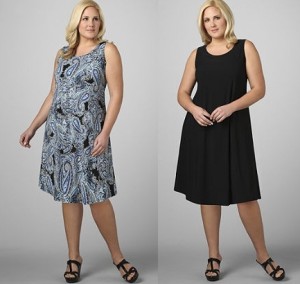 For the remainder of my wardrobe while in California, I plan on keeping it casual with some simple black capris and a variety tops, including this one that I also picked up tonight.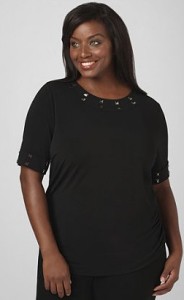 This picture does not do this shirt justice! It is super cute!!
Here's hoping my wardrobe will be just right for my pregnant plus figure and I will blend in with the rest of the folks on the red carpet and other events!
The following two tabs change content below.
Anne is a 30-something full-time SAHM mom of 5 ranging from 3 to 17 and grandma of 1 who resides in Ashwaubenon (Green Bay) Wisconsin. She started blogging in 2008 as a way to regain her sanity. She enjoys coffee, chocolate, cheeseburgers and vodka along with spending time with her husband and kids.