Having a minivan packed full of kids means my minivan also gets packed full of toys, snacks, sippy cups, garbage and all kinds of other junk. Of course, this does not make me happy and I hate it when things are a mess but I will admit, I also stink at keeping it all cleaned up all the time.
Both Ellie and Joey are always dragging stuff into the van, they want their iPads on road trips. I've tried using those organizers that hang on the back of the seat in front of them, but they can't reach it so it seems pointless.
Thanks to our friends at BubbleBum (you may remember them from our car seat review) and their Junkie, the backseat just got organized a little more organized!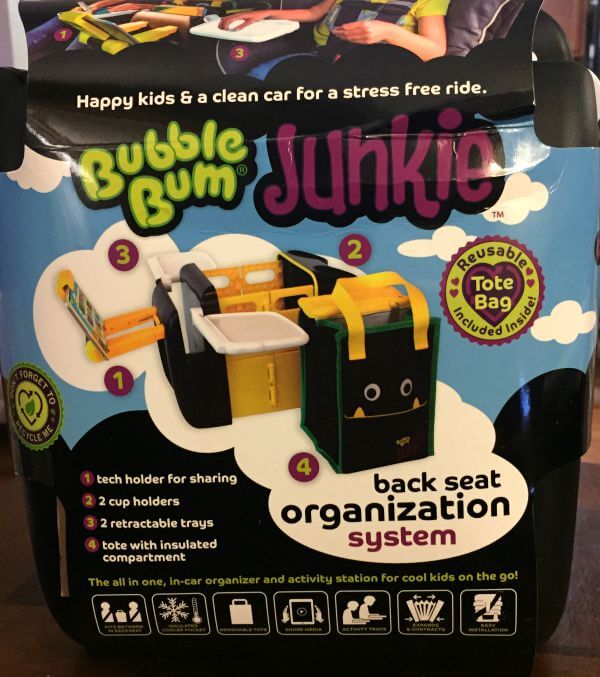 The Junkie is an all in one in-car organizer and activity station for kids turning backseat boredom into a thing of the past. This expandable organizer harnesses safely into the backseat to store activities, snacks and drinks conveniently between two kids. The innovative tech viewer allows kids to watch movies or their favorite shows on their tablet together in a safe secure manner while on the road.
Lately, we have been using our Junkie in the back row of our van where Alexander sits since he seems to have to lug everything he owns with him when we go somewhere. He loves to play Skylanders on his iPad which means he has to bring all kinds of extras with him.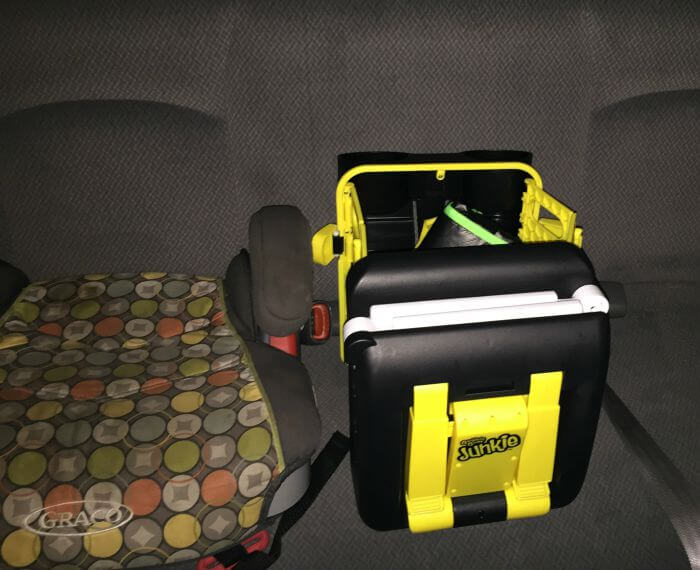 The Junkie is what every car with kids should have in it, it is such a versatile product and you will be thankful for having one!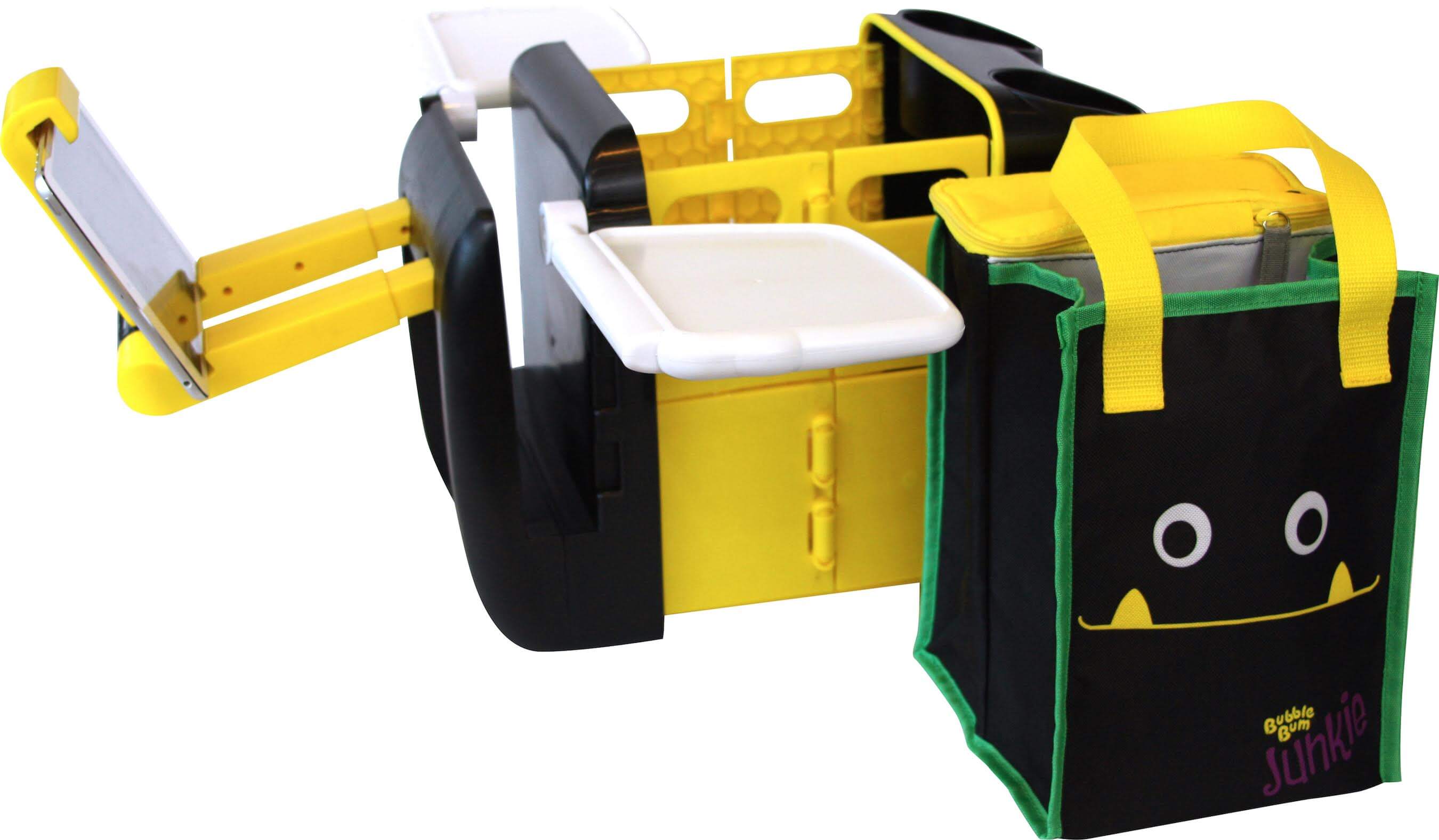 There is a garbage bag with an attached cooler compartment, fold out lap trays, cup holders, and a tablet holder all in one and straps into place with a seatbelt. Talk about some serious organization!
If you are looking for a kid-friendly way to organize your backseat then the Junkie is just what you need!
Get Your Own
You can get your own Junkie for just $39.99.
Connect
You can connect with BubbleBum on Facebook and Twitter.
The following two tabs change content below.
Anne is a 30-something full-time SAHM mom of 5 ranging from 3 to 17 and grandma of 1 who resides in Ashwaubenon (Green Bay) Wisconsin. She started blogging in 2008 as a way to regain her sanity. She enjoys coffee, chocolate, cheeseburgers and vodka along with spending time with her husband and kids.