If you are looking for a destination for a great family getaway you should consider a visit to Blue Harbor Resort & Spa in Sheboygan, Wisconsin.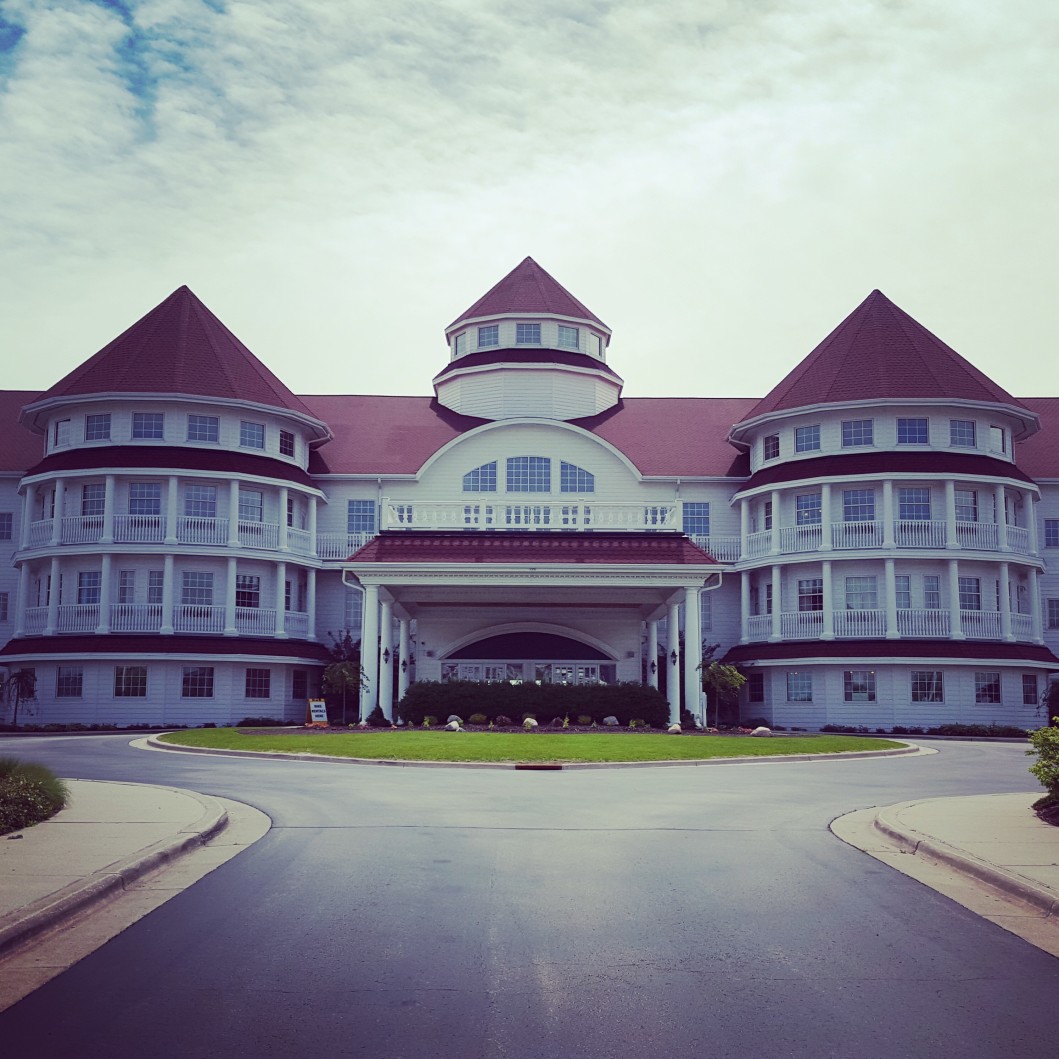 Blue Harbor Resort is the #1 resort on Wisconsin's Lake Michigan Coast and offers 180 hotel rooms and 64 villas. Our family was recently fortunate to visit Blue Harbor for 3 days/2 nights and check out everything they have to offer.

Now, as you can probably imagine, traveling as a group of 7 we tend to need a lot of stuff and we take up a lot of space. Thankfully, Blue Harbor has a room to fit everyone's needs.
Loft Fireplace Suite
We stayed in a Loft Fireplace Suite, a 736 square foot room that sleeps 8 and offers 2 queen size beds and a full-size sofa sleeper on the first floor complete with a full bathroom, wet bar, mini-fridge, microwave, 2 flat screen TVs, fireplace and a small balcony as well as a loft area with a 3rd queen size bed, half-bath and a 3rd flat screen TV.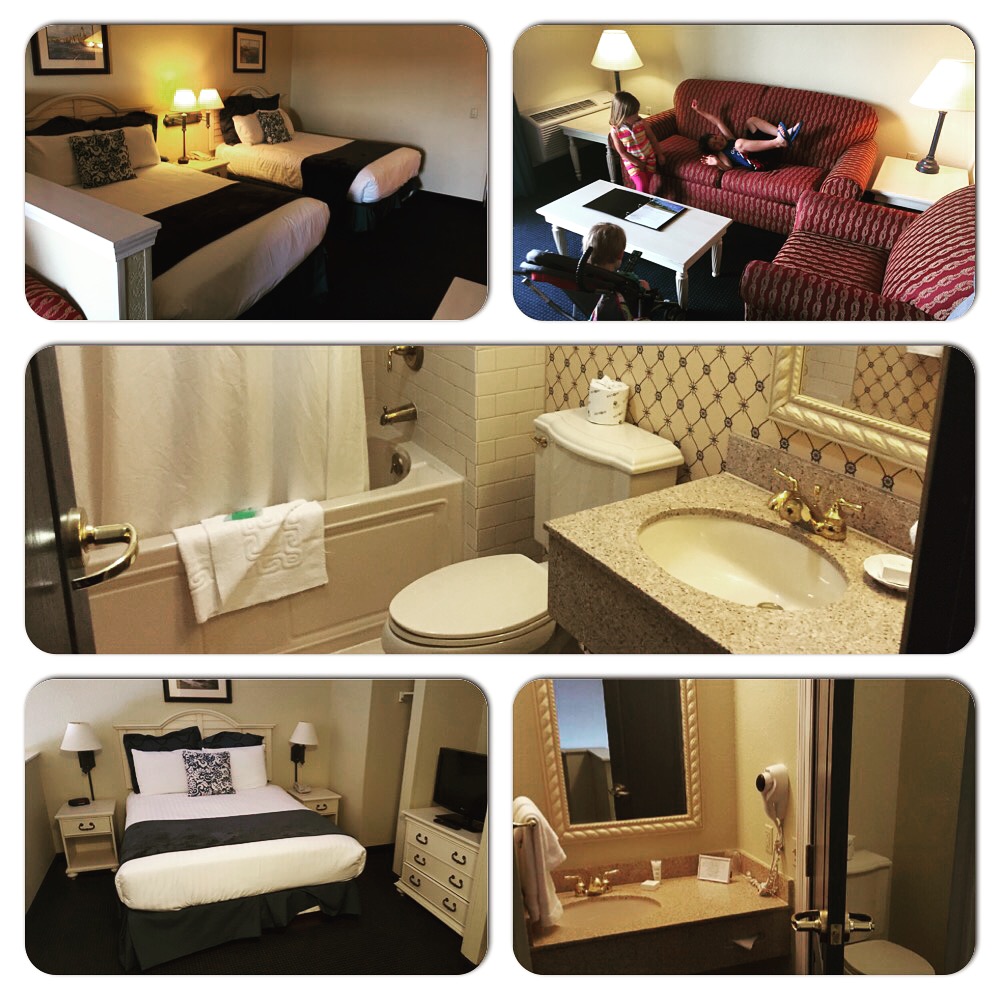 Blue Harbor also has additional suites and villas available to meet the specific needs of your family, including rooms with bunk beds or those that are perfect for a romantic getaway!
Now, as much as I wanted to crawl right into that giant and fluffy queen size bed, the kids definitely had other plans and were dying to hit up some water slides at Breaker Bay, Blue Harbor's year-round indoor water park.
Breaker Bay
The weather is always nice and the water is always 84° in this 54,000-square-foot entertainment area and everyone is sure to have a great time!
Breaker Bay has an interactive lighthouse water fort that features a nearly 1,000-gallon tipping water ship, an activity center that is interconnected with suspension bridges, cargo nets, web crawls and more than 60 guest-activated water effects, 4 water slides, lazy river, pool, jacuzzi tub and the Riptide surf simulator.
Everyone had a great time playing in the water, going down the slides, playing water basketball and just having a lot of fun!
This trip was Ellie's first time on a water slide and although she wasn't quite sure about it at first, she was hooked by the time our trip was over!
For Libby and Alexander, it was a constant race to the bottom!
As for Joey, he just really liked being in the water and playing!
Ride The Riptide
One thing that was an absolute hit with Alex and Alexander was The Riptide Surf Simulator. I'm pretty sure they would have spent all of their time body boarding had we not had other things on the agenda while we were visiting Blue Harbor.
Dining at Blue Harbor
On our first morning, after a long night of swimming and a toddler who didn't want to go to sleep, I was ecstatic to learn that Shoreline Café offers a full line of Starbucks coffees as well as some delicious treats.
Although the kids were exhausted after hours and hours of fun at Breaker Bay, we still had the chance to enjoy some of the delicious food from the different restaurants at Blue Harbor.
On our second night, we had dinner delivered right to our room from The Beacon while Joey napped before heading out to the Tripoli Shrine Circus.
Dinner was absolutely delicious and we have been craving those crisp Wisconsin cheese curds since!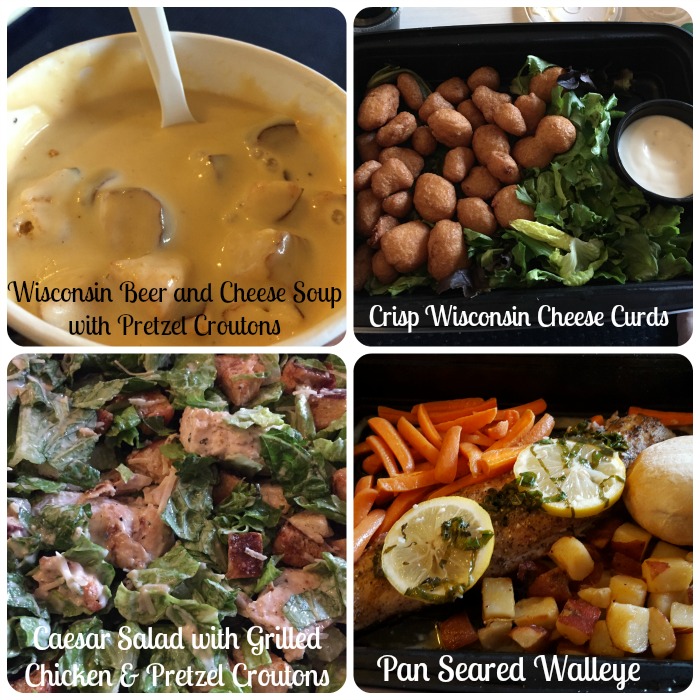 We were also very pleased that The Beacon offers a kids menu with a large selection as well.
Once we returned from the circus and got the kids all settled in for the night, we left them in the capable hands of our trusty teenagers and Alex and I took some time to ourselves to enjoy a nightcap at On The Rocks Bar & Grill where we were happy to find New Glarus Spotted Cow on tap!
Blue Harbor is also the home to Latitude 43, a more upscale restaurant serving seafood and steak in a seaside setting with a beautiful view of Lake Michigan.
If you are hungry or in need of a drink while playing at Breaker Bay, you can grab something from the Rocky Bottom Snack Bar or if you are enjoying the outdoor pool, be sure to check out the Poolside Snack Bar for a selection of beers and frozen cocktails!
Shopping
If you are looking to do a little shopping, be sure to check out The Boutique, located in the lobby, offers a wonderful selection of interesting gifts and home decor items including Vera Bradley handbags and accessories, Broken Earth Wines and so much more!
Connected to Breaker Bay, you will find Washed Ashore Swim Shop filled with gifts & sundries including swimwear, towels and more.
If you want to step outside and go for a stroll, be sure to stop by the Harbor Centre, a quaint village within easy walking distance of Blue Harbor's front door filled with a variety of one-of-a-kind shops.
Relax
One thing I was hoping to do on this trip but just didn't have the time for was pay a visit to Reflections Spa for some serious pampering (hopefully I can enjoy some me time on another trip!).
Reflections Spa offers a full menu of spa services and packages that are sure to make your stay very relaxing.
There's EVEN MORE!
Although we didn't get a chance to experience it all, Blue Harbor has even more to offer its guests including mini glow golf, a fitness center, lakeside activities, golf, kids club, activities for teens and so much more. At Blue Harbor, there really is something for everyone!
Our Experience
Overall, our trip to Blue Harbor Resort & Spa was great. We all had an awesome time, spent as much time as we could in the water, enjoyed the dining, the views and enjoying our time together as a family.
Thanks to our friends at Blue Harbor Resort & Spa for this amazing opportunity for our family to celebrate the end of the school year and kick off our summer vacation!
Connect
You can find out more about Blue Harbor and everything they have to offer for vacations, weddings, events and more by visiting their website or by checking them out on Facebook or Twitter.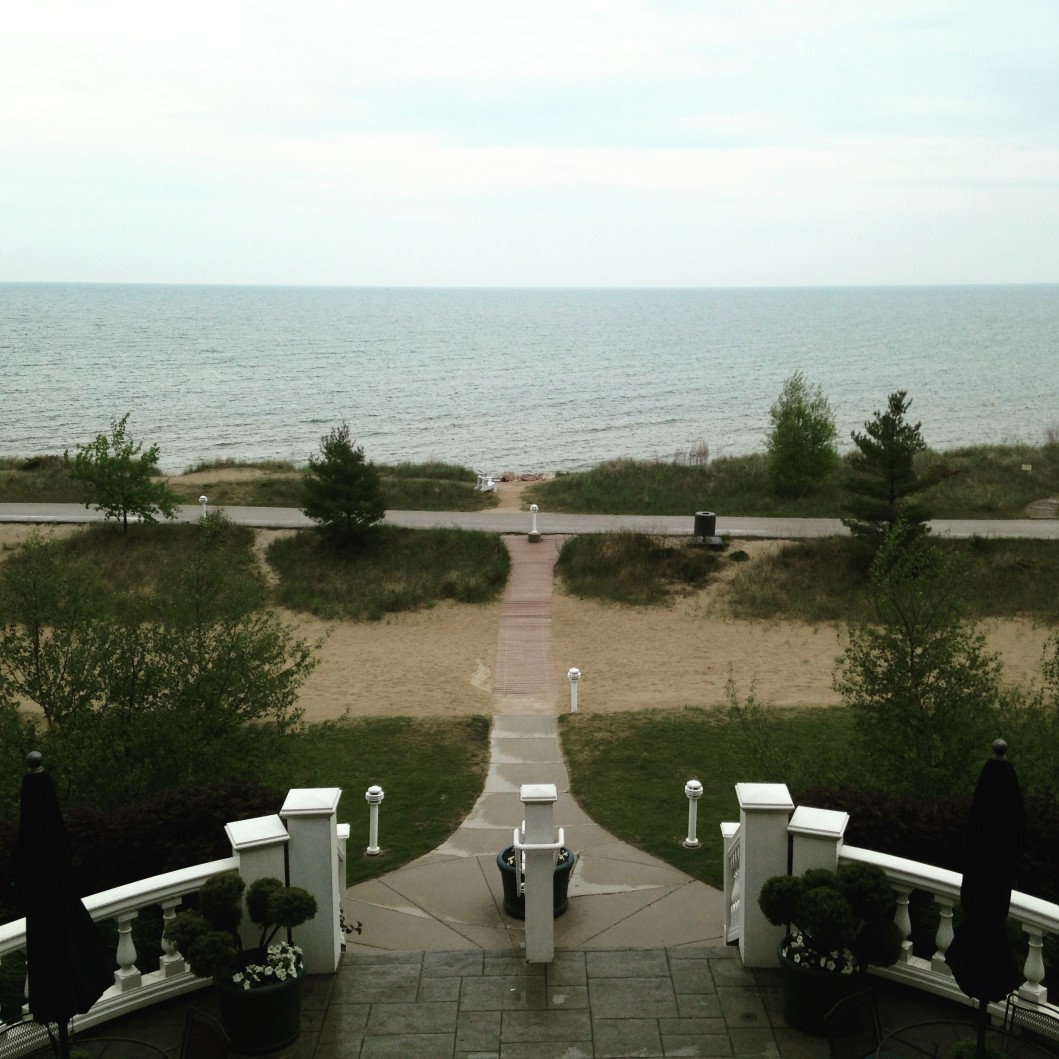 The following two tabs change content below.
Anne is a 30-something full-time SAHM mom of 5 ranging from 3 to 17 and grandma of 1 who resides in Ashwaubenon (Green Bay) Wisconsin. She started blogging in 2008 as a way to regain her sanity. She enjoys coffee, chocolate, cheeseburgers and vodka along with spending time with her husband and kids.
Latest posts by Anne Younger (see all)