You may recall last week when I shared my first attempt at BiriBiri paper crafting. This whole experience is new to me so of course, I'm sure I will only get better as I do more.
This week, I sat down and made my second attempt at created a card with a clematis on the cover.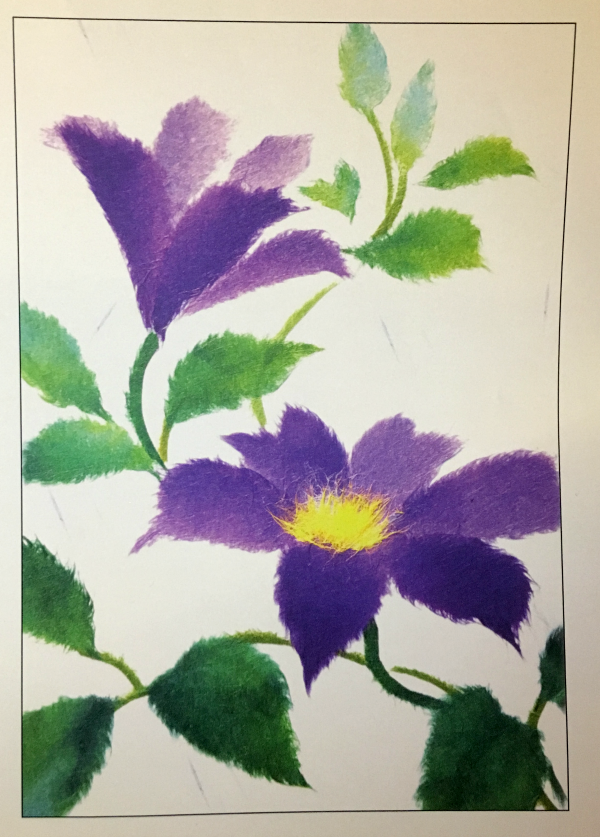 Now, I'm not going to lie, I was a little scared to move on to a bigger project that involved more pieces. Once I got started, things seemed to move along a lot quicker since I had a better grasp on what I was doing.
Once again, I read over the included instruction sheet to make sure I did things properly.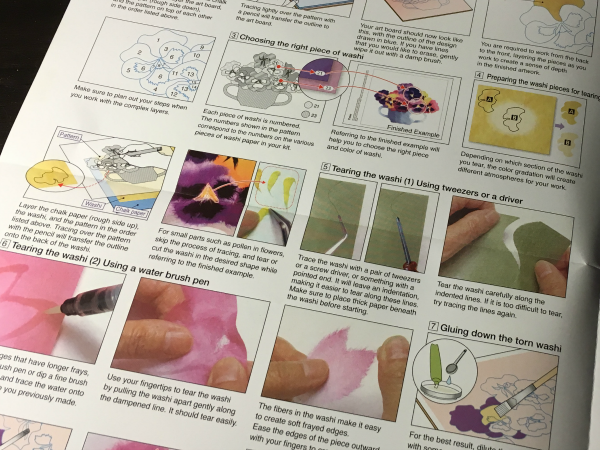 Again, I am happy the directions explain the steps so well, it really makes it easier to move along in the project.
This time around I also referred to the resouces in the U-CAN Learning Method, which is available to those who purchase the BiriBiri Project.
The U-CAN Learning Method (ULM) is a learning platform for BiriBiri techniques to help you develop your artistic style and process. You can watch video tutorials, read easy how-to guides, and ask any questions to BiriBiri teachers online.
I do feel that I gained more confidence in what I was doing after watching a few BibiBiri tutorials.
My second project, while it was more complicated then my first, took about the same amount of time however this time I didn't stress out about anything. Overall, I'm not completely satisfied with my project but knowing that it was only my second time and that this design was more complicated then my first, I'm happy with the end result.
For comparison sake, here is mine against the original picture.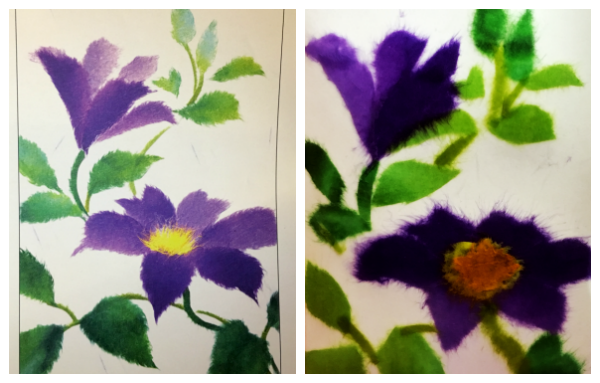 I do plan to watch some more tutorial videos and check out the other tips offered in the U-CAN Learning Method before moving on to my third project and hope to see some major improvement.
Be sure to stop by next week to check out my third project!
Give BiriBiri a Try
For a limited time, U-CAN is giving away free trial kits! All you have to do is click on this link to get a complimentary Biri Biri trial kit mailed to you … at no cost!
The following two tabs change content below.
Anne is a 30-something full-time SAHM mom of 5 ranging from 3 to 17 and grandma of 1 who resides in Ashwaubenon (Green Bay) Wisconsin. She started blogging in 2008 as a way to regain her sanity. She enjoys coffee, chocolate, cheeseburgers and vodka along with spending time with her husband and kids.
Latest posts by Anne Younger (see all)