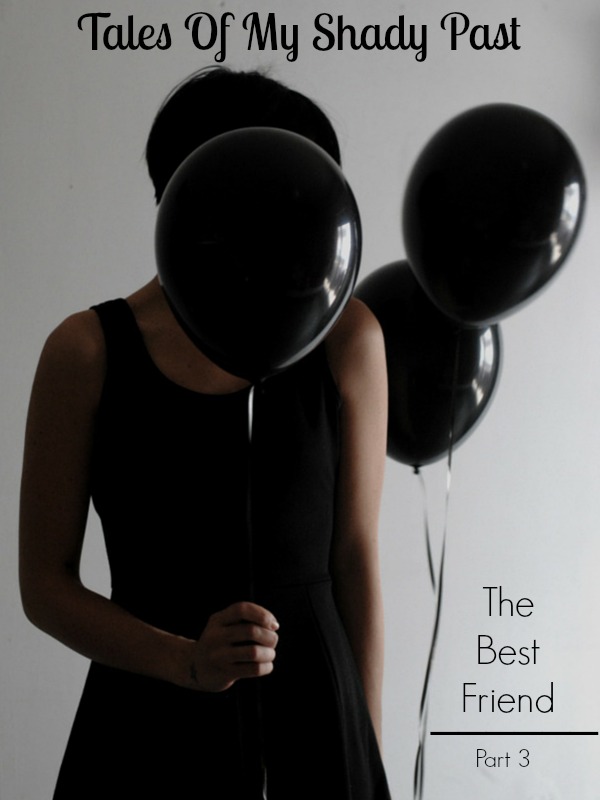 The Best Friend Part 3:
By Spring of 2000 I had moved out of my parents home along with Zack into a cute little 2 bedroom apartment. At this time, I was also pregnant with the Libby. After a month in my new home, I was looking forward to taking a trip to Appleton to pick The Best Friend up from the local jail as he was now going to be a free man.
Earlier in the day, I traveled to Appleton to visit him to make arrangements to pick him up at 12:01 am.
After our visit, I made my way downstairs to pick up the remainder of his belongings and miscellaneous crap he had acquired during his incarceration (Read: Everything that had not already been sent to my home over the course of his unfortunate incarceration.)
Since the day of his release in 2000, The Best Friend has been in and out of jail for various drug related charges. He also managed to meet an incredible girl, fall in love and have a son. Of course, he later f**ked that up and lost her. He went on to have another child, a daughter, of whom I have never met due to the relationship he had with her mother.
In 2006, he landed himself back behind bars for 3 months and upon his release he participated in a drug rehab program. When his 1 Year Anniversary of being drug free passed, I was elated. I was so proud of him for having made it a whole year and I looked forward to his sobriety in the years to come.
Now, remember that part in the beginning of this story about The Best Friend when I said this:
It was at that moment that I made a promise to stay by his side and we carried on with our evening together.
and then I went on to say this:
Had I known at that point that I would continue to support him and be by his side for so long and break that promise 15 years later, only to be hurt over and over again, I never would have uttered those words.
Well, this next part….this is where I break that promise that I made to The Best Friend all those years ago.
Let's fast forward to the Spring of 2009, yes, this year.
I received a phone call from the incredible girl that The Best Friend had fallen in love with and lost (of whom I have remained friends with).
She was calling to inform me that The Best Friend had been arrested.
For drugs.
Yes.
He was using again.
After having been clean for over a year.
When I learned this, needless to say, I was devastated.
Here I thought he was finally growing up.
I was wrong.
Not only had he f**ked up with the drugs.
But he had also gotten his latest girlfriend pregnant.
For me, this was the last straw.
I was not married with 3 kids and didn't have the time or energy to fight for him anymore.
When I told him that I couldn't do this anymore, he said I had given up on him and that wasn't what a true friend does.
For me, I see it as I grew up.
I had moved on.
I was getting my shit together.
And I couldn't deal with the in and out of jail drama anymore.
That was the last time we spoke.
Yes, it was via a text message.
I know that in the time since we last spoke he became the father of a son.
And that, that is all I know.
I don't know his number.
I don't know where he lives.
I don't know if he's clean or using again.
I don't know anything or than a part of me is lost without him.
The other thing that I do know is that today, November 22nd 2009 is his 31st birthday and it will be the first birthday in 15 years that I haven't called him to say Hi and wish him the best on his birthday.
If he happens to stumble upon this post, I just want him to know that I do hope he has a great birthday and I do miss him.
Don't Miss A Single Chapter! You can start from the beginning by heading over to the main page of Tales of my Shady Past.
The following two tabs change content below.
Anne is a 30-something full-time SAHM mom of 5 ranging from 3 to 17 and grandma of 1 who resides in Ashwaubenon (Green Bay) Wisconsin. She started blogging in 2008 as a way to regain her sanity. She enjoys coffee, chocolate, cheeseburgers and vodka along with spending time with her husband and kids.
Latest posts by Anne Younger (see all)