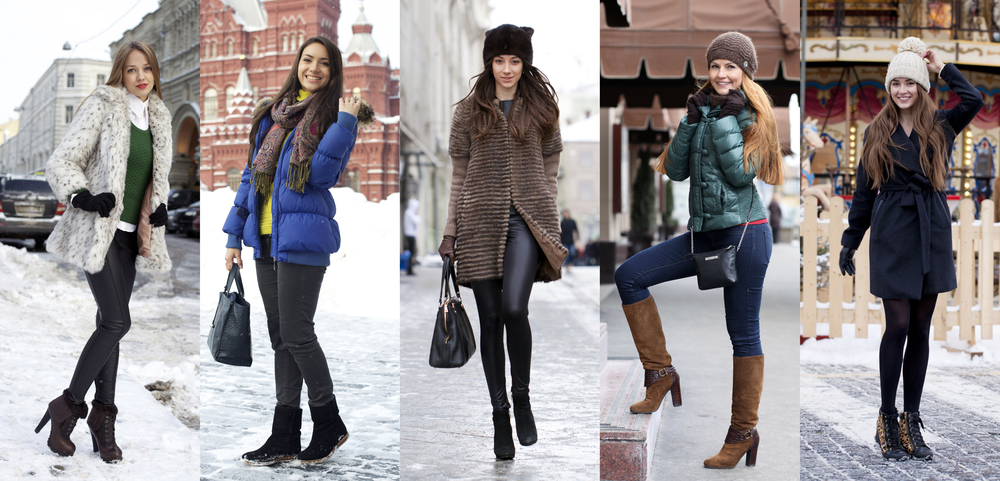 The saying 'what goes around comes around' is always relevant for women's fashion. And the trends of winter 2016/17 have definitely gone the nostalgia route. Styles that hark back to those of the vividly sunny 1950s are very much in. Why? Well, aside from the fact nostalgia's powerful when it comes to trends, one reason may be that right now you can't move for fancy dress-like events wallowing in recreating the rock and roll era. And, frankly, who wouldn't want to throw themselves back to when Elvis swung his hips and T-Birds and Pink Ladies roamed the dining halls and diners?
Back to the '50s
So what is the '50s look? If we're going to be honest, that's not the easiest question to answer, as fashion – especially for women – varied throughout that decade. Generally speaking, though, '50s fashion reflected an (albeit slowly) growing liberation and lack of conformity among women; especially young women. The war-ravaged years of the 1940s had resulted in tight dresses and dull shades thanks to limitations on fabric; with these restrictions eventually lifted in the '50s, fashion blossomed – indeed, you might say literally in its appearance.
That's to say, the post-war look was all about using more fabric and mixing up colors. So out went the narrow skirts in those dull shades; in came bright and patterned outfits and wide '50s style dresses, perfect for throwing your body around and being energetically twirled by a dancing partner to the rock and roll beat. This was the 'American look'; accomplished by all-round pleating and stiff crinoline petticoats. Very quickly it spread beyond the US and all around Europe; as fast as it took the hits of Buddy Holly, Jerry Lee Lewis and their ilk to cross the pond, in fact.
Party season essentials
Fair dos, though, winter style this year isn't just about the 1950s. As ever, elegance is what wins out when it comes to Christmas party dresses. So we're talking shimmering ball gown-like dresses and backless-strappy efforts in deep reds, blues and golds. And, of course, that universal classic – the 'LBD'. What's timeless never goes out of fashion. By its very nature, it's always in.
Rockabilly cool
But what about when the pasty season's past? What if you find that '50s look a little, well, staid? There's always a way to twist it, for sure – and again, you need only look back for inspiration. The rockabilly movement is very much the alt-'50s look. It's the – if you will – hipster take on all that's mentioned above. Skewering the mainstream sensibilities of those bright, happy, wide dresses with something a little edgier; a little sexier.
It took its cue (and certainly does nowadays in enthusiasts' eyes) from pulp fiction novel covers, B-movies and pin-up styles of the era; everything from the crinoline skirt to the gypsy top, the tight sweater to the pencil skirt. It's all about transforming yourself from Sandra Dee to Sandy at the end of Grease. It's not hard to understand why the rockabilly look's suddenly the one everyone wants!
In the end, though, why not try mixing it up? With the general '50s style (and that of the more specialized rockabilly look) so popular now, why not embrace the liberation and free-wheeling spirit behind it all? Do you own thing like it's 1955!
The following two tabs change content below.
Anne is a 30-something full-time SAHM mom of 5 ranging from 3 to 17 and grandma of 1 who resides in Ashwaubenon (Green Bay) Wisconsin. She started blogging in 2008 as a way to regain her sanity. She enjoys coffee, chocolate, cheeseburgers and vodka along with spending time with her husband and kids.
Latest posts by Anne Younger (see all)