*This information was provided to me by Mabel's Labels. This post may contain affiliate links.*
As a mom who suffers from allergies and asthma as well as having a child who does, I am happy to share that May is National Asthma and Allergy Awareness Month and Mabel's Labels has launched their newly re-designed Allergy Alert Labels. These labels are a must-have to help make sure that your family is eating safely. Allergy Alerts are durable, waterproof labels that specify allergies on items such as lunch boxes, water bottles, travel gear and much more!
If you have someone in your home who suffers from allergies, be sure to check out these great labels.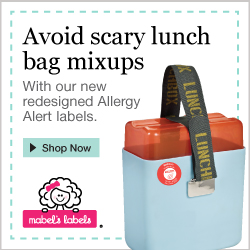 *This is a guest post*
Cardiff is a wonderful place to visit. As one of the newest capital cities in Europe and home to a number of huge entertainment and sports venues there is plenty going on in this fantastic modern city. Whilst adults may be content to explore the city and all it has to offer simply by wandering and discovering, children are likely to get bored and require child friendly activities to be scheduled in. First check Travelodge's website for great deals on Cardiff accommodation then start planning your itinerary from this list of great family fun things to do in Cardiff.
Planet Ice
Cardiff's own ice rink, Planet Ice caters for the smallest to the tallest with many fun events happening here all year round. If your kids can toddle they can skate with the help of a penguin, specially designed to support your little ones as they find their feet on the ice, providing a stable support for them to join in the fun with. The rink is open to visitors daily and you can even book the venue for birthday parties, or visit on a show day and watch the pros whizz round instead.
Cefn Mably Farm Park
If the weather is good and you fancy doing something in the great outdoors then why not venture to Cefn Mably Farm Park, an activity farm located between Cardiff and Newport in the beautiful Welsh countryside. Here you can touch and hold the animals, ride a pony, climb on the log play zone, and if the weather decides to take a turn for the worse, then you can always retreat to one of the indoor play areas in the 12,800 square foot undercover area.
Techniquest
In Cardiff there is a place where learning meets fun. This place is called Techniquest and it is a Science Centre in Cardiff where kids and adults alike can experience hands on learning through fun activities. There are over 160 stations to experiment with and the educational charity puts on many shows and demonstrations throughout the year for their visitors to enjoy. This is a surefire hit with all the family and is definitely worth a visit. A family of 5 can enjoy Techniquest for £23, which is great value for a full day of entertainment.
Cardiff Bay Walking Spy Trail
Adults can enjoy learning about the history and workings of the Cardiff Dockyard in the knowledge that the kids won't get bored with the Cardiff Bay Walking Spy Trail. Following the step-by-step instructions, you can travel through shipwrecks, fishy tales and wetlands. The whole trail takes about 2 to 3 hours to complete and is filled with questions and learning in a fun package. All routes are pushchair friendly so you can take the whole family without any worries.
Get to know Cardiff for all it's famous for and keep the kids happy at the same time by incorporating some of these fantastic children's activities into your trip. Whatever they're into you're bound to find it here in this vibrant and exciting city.


Welcome to The Megalomaniac Mommy's It's A Boy Baby Shower Event!! From May1st – July 31st, you will find a variety of posts featuring different maternity and baby items. Along with some of these great reviews, there will also be some awesome giveaways and you will have the chance to win!!!
Be sure to stop by and check the baby shower event page for the latest reviews, giveaways and other exciting news!
---
*This post is made possible by Lollacup. I received a promotional item in order to facilitate this review. All thoughts and opinions are my own. This post may contain affiliate links.*
Having little kids in the house means that we have an endless supply of sippy cups, juicebox holders and other various drinking containers. As our little Bean continues to grow and waits for the arrival or her baby brother, we were looking to upgrade her to a cup with a straw.
Let me start by saying that I have NEVER been a fan of cups with straws because in all of my experiences, they lead to a mess, are a pain to clean and when it came down to it, they were all a pain in the tush.
Then one night, I was watching TV and I flipped on ABC's Shark Tank. None of the items people were trying to sell to the investors interested me until they showed an update on a product that did get the investors attention and that was the Lollacup.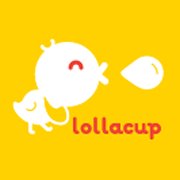 Here was a crazy cute and innovative infant/toddler sippy cup with a straw that was flexible and had a weighted end making it possible to drink even when the cup is tilted. Seeing this cup, we just had to have them and give them a try.
Now here we are, thanks to our friends at Lollacup!
I believe I have finally found a cup with a straw that doesn't drive me bonkers, is easy to clean (thanks to the super handy straw cleaning brush included with the cup) and we don't have something leaking all over the place!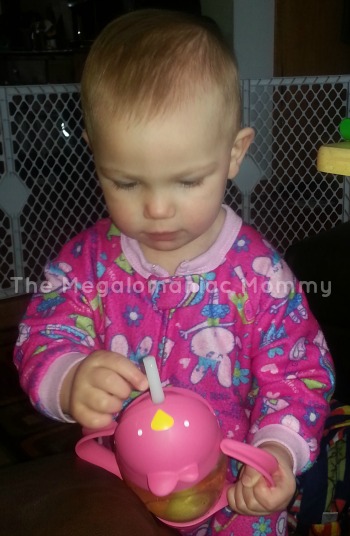 At first, Bean was confused and couldn't figure out why on Earth we were giving her a cup with a straw as this was all very new to her. After over a week of use, she is now a pro with her Lollacup and can't get enough of it!
Connect:
You can connect with Lollacup on Facebook and Twitter.
Buy It:
You can buy your own Lollacup for $15.95 from the selection below.
Win It:
Thanks to our friends at Surviving Infancy, you can enter for a chance to win your own copy using the Rafflecopter form.
This giveaway is open to US residents only. Any mandatory entries must be completed in order to qualify to win. All entries will be validated before a winner is announced. Winner will be notified via email and will have 24 hours to respond or will forfeit prize and another winner will be chosen. Any questions, please contact us.
Thanks again to our friends in Lollaland for providing us with this opportunity.