As I mentioned in a previous post, we haven't been hitting the gym as much as we would like lately. Unfortunately, I can't continue to sit on my duff and pray the weight away so I've been sneaking in some workouts at home after Alex has left for work and the kids are fast asleep.
One of the things I have been doing at home is some beginner yoga and by beginner I mean I can do a few poses and am trying to do more (thank you YouTube instructor).
Thanks to the great folks at Aurorae, I am learning yoga and have the comfort and support of their Impressions Yoga Mat
in the Native Purple.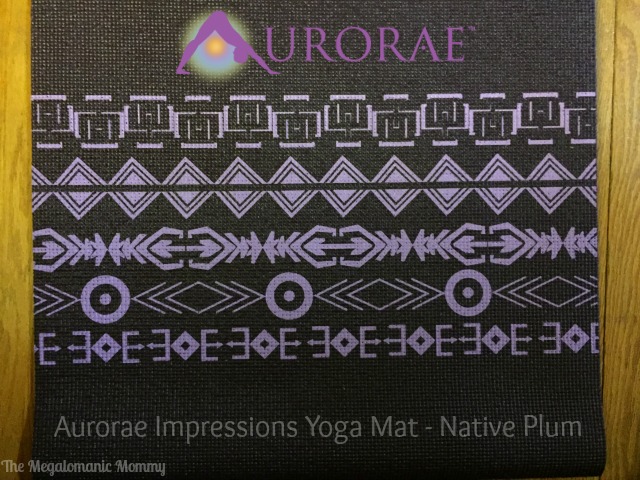 These yoga mats are made with an eco friendly patented polymer environmental resin. It is non toxic, rubber and latex free, odor free and does not emit any toxic chemicals or gases. The mats are 5mm thick and 72 inches long and there are a variety of deisgns and colors available. Each mat comes with an Aurorae Yoga Slip Free Rosin Bag to absorb any perspiration and increase gripping power.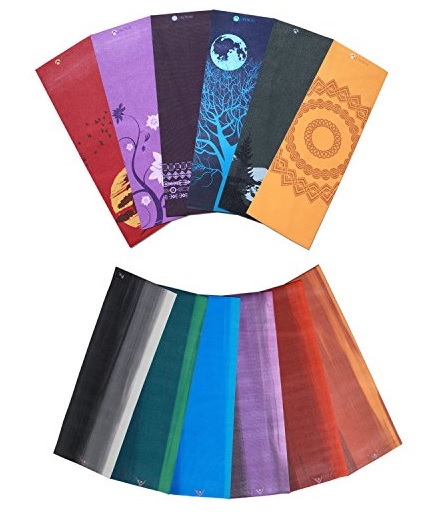 Aurorae has developed yoga mats that could draw out the potential within all of us. They pushed their engineers to develop a color designs that replicates the Natural Phenomenon and Energy Source of Northern Lights and Original Unique Impression Prints that Individualize your Focus and Mood. Each individual mat has a uniqueness of its own.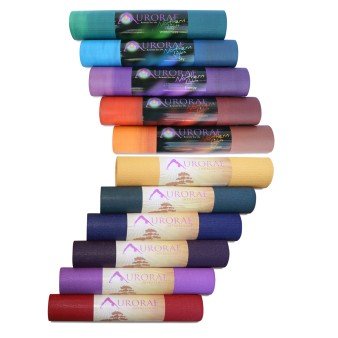 Since I'm still a beginner at yoga, I'm not realy ready to have anyone snap pictures of me doing it yet. Of course, it never fails that one of the kids is willing to step in and take my place to get the job done.
Zack decided that he wanted to give yoga a try one night and borrowed my mat.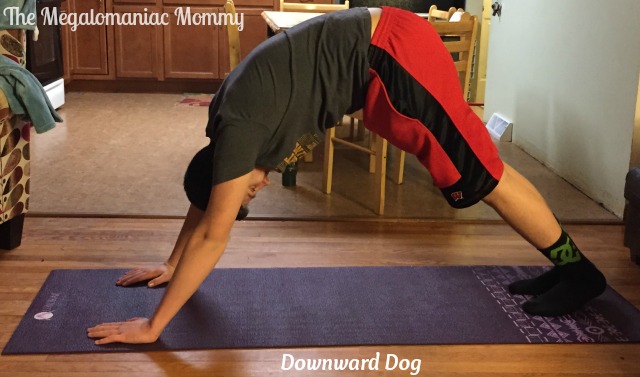 Zack's almost 6 feet tall so he was worried the mat wouldn't be a great fit for him but as you can see it worked out great!
Of course, when he was all done trying it out for some traditional yoga poses, he decided he liked this one the best.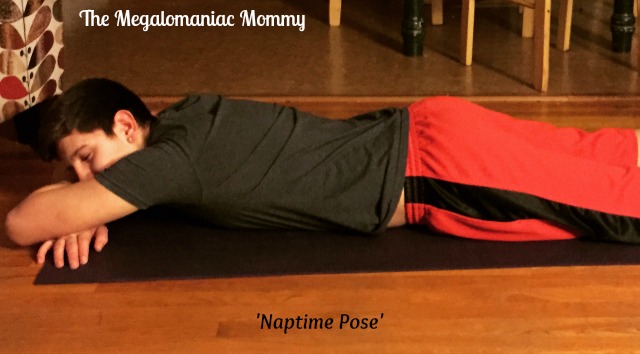 Yes, this mat is so comfortable and supportive that Zack decided it was perfect to take a nap on!
Aurorae offers the best reviewed yoga mats, yoga apparel,and yoga and meditation accessories online. You can browse their mats, yoga bags, candles, apparel and other yoga accessories here.
Connect
Be sure to connect with Aurorae Yoga on Facebook and Twitter.
Buy It
Pick up your own Aurorae Yoga mat or other great products on Amazon.

The following two tabs change content below.
Anne is a 30-something full-time SAHM mom of 5 ranging from 3 to 17 and grandma of 1 who resides in Ashwaubenon (Green Bay) Wisconsin. She started blogging in 2008 as a way to regain her sanity. She enjoys coffee, chocolate, cheeseburgers and vodka along with spending time with her husband and kids.