Summer is so close I can almost smell it and I can't wait. Summer for our family means baseball, cookouts and swimming, three things we absolutely love.
Of those things, one that we are really itching to do is swim and we've got some fun things scheduled once school is out and we are so excited.
I love the water and honestly, if I could be in it 24/7 without shriveling up like a prune and have shimmering mermaid hair, I would totally do it. Until then, I will just pretend to be a mermaid every time I am in the water.
When it comes to fun in the water, the only downside for me, is my hair. I have this super thick, super curly hair that water just clings to so I am left dripping all over the place when I am all done.
I recently received the new Aurorae Aqua Beach Swim towel and thought I would give it a try before we head out on vacation.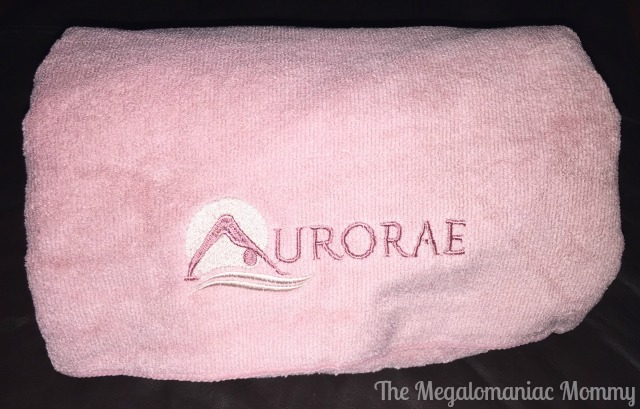 The Aurorae Aqua Microfiber Beach Swim Towel is made of a plush, high quality microfiber that is both durable and long lasting. Each towel is super absorbent and measures 32″x68″.
You can get this towel in eight beautiful colors, each reminiscent of a cherished waterfront location.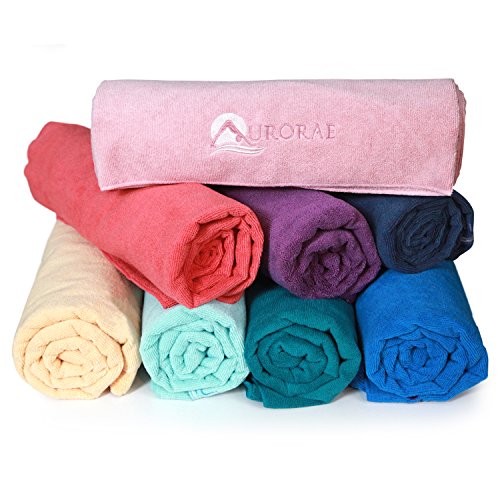 Aurorae Aqua Towels are available in the following Colors: Bermuda Sands, Caribbean Breeze, Cayman Island Coral, Fiji Sunset, Kauai Coast, Mediterranean Seas, Pacific Twilight snd Sanibel Sunrise.
I have to say, I was quite surprised with this towel. Normally I am not a fan of microfiber towels/wash cloths however I am mighty impressed at how much water this towel removed from my hair when I wrapped it all up inside after a shower. It usually takes my hair at least an hour in a towel to remove enough water to do something with it. After 15 minutes wrapped up in this towel, my hair was ready to add product and style.
Overall, this towel is a win in my book and I can't wait to put it to use on our upcoming trips!
Connect
Be sure to connect with Aurorae Yoga on Facebook and Twitter.
Buy It
You can buy your own Aurorae Aqua Beach Swim Towel for just $24.99.
The following two tabs change content below.
Anne is a 30-something full-time SAHM mom of 5 ranging from 3 to 17 and grandma of 1 who resides in Ashwaubenon (Green Bay) Wisconsin. She started blogging in 2008 as a way to regain her sanity. She enjoys coffee, chocolate, cheeseburgers and vodka along with spending time with her husband and kids.