Do you ever experience that guilty feeling in the pit of your stomach when you say goodbye to your dog as you leave for work? What will they do while you are gone? Will they feel lonely? Will they be bored? Hopefully they won't get into any mischief.
If you are an anxious pet owner (or the owner of an anxious pet), you might want to invest in brain teaser toys for your dog. What is a dog brain teaser? It's a game or toy that dispenses treats as your dog plays with it. By combining your dog's two favorite things (treats and playtime), you can remedy the guilt you feel leaving the house.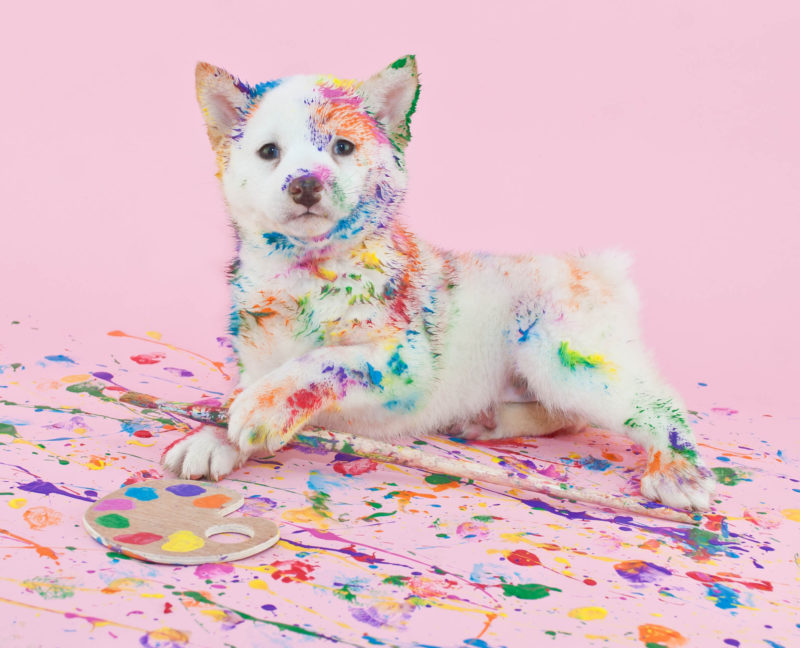 Below are a few examples of the hottest toys on the market.
Peanut Butter Bone
It's no secret that dogs LOVE peanut butter. In fact, there are dozens of YouTube videos documenting the silly ways dogs eat peanut butter – always trying to lap up the last savory slurp.
One affordable way to keep Fido appeased is to buy a peanut butter-filled bone. Pups will gnaw at these for hours, trying to lick up all the peanut butter they can. Not to mention these bones are long lasting and incredibly tough, meaning they are good for building strong teeth. Even after the creamy filling has been eaten, dogs will still enjoy carrying this sturdy bone around the house.
Treat Ball
What's a treat ball you ask? Well, it's toy fitted with a small hole that a pet owner can fill with treats or kibble. Since the hole is so small, food only falls out sometimes, which encourages the dog to continue rolling it around until the next piece of food falls out. Since the toy is specially crafted, it will prevent your dog from overeating too quickly.
An apt comparison might be a piggy bank. Even after the bottom has been opened, it takes humans a few extra shakes to get all the money out.
These toys can be found from a number of suppliers. For example, Hot Dog Collars sells dog accessories, collars and food-dispensing toys such as the Nose-It Treat Dispensing Dog Toy.
Treat Dispenser & Toy Laser
Looking for something a little more high tech? Then you might like the FunPaw Q Cat & Dog Treat Dispenser with Toy Laser.
This toy is truly unique. Not only does it dispense treats, it actually connects to your mobile device so you can deliver treats to your fluffy friend while you are out and about. Even more entertaining is the live pet monitoring system which records your pet in 720p. Pretty crazy, right?
This pricey toy is ideal for folks who can't stand to be away from their dog. You can even talk to your dog over the two-way audio system, or engage in playtime with the interactive laser pointer.
Memory Games
Another way to keep your pet occupied is with memory games. Take for instance the Nina Ottosson dog puzzles. These are plastic toys that hide food and treats inside, and generally require the pup to push, spin or lift some portion of the toy to find the reward. Each puzzle has its own degree of difficulty.
The inventor claims that these memory puzzles improve your dog's memory and physical health as well as foster a healthy bond between you and your pet. While we cannot confirm or deny these claims, we can tell you that these toys are durable and easy to clean.
So, there you have it: a few suggestions on how to keep your favorite critter occupied and happy. All you have to do now is buy that perfect toy for Fido!
The following two tabs change content below.
Anne is a 30-something full-time SAHM mom of 5 ranging from 3 to 17 and grandma of 1 who resides in Ashwaubenon (Green Bay) Wisconsin. She started blogging in 2008 as a way to regain her sanity. She enjoys coffee, chocolate, cheeseburgers and vodka along with spending time with her husband and kids.
Latest posts by Anne Younger (see all)