As I mentioned yesterday, today marked the last day of school for Zack and Libby. Not only was today the last day, but it was also Zack's last day in middle school so we attended his 8th Grade Graduation as well.
So we arrived at the school at 9, along with 100's of other parents, grandparents, aunts, uncles, brothers and sisters and packed the gym until it was standing room only. We sat through 1.5 hours of speeches, handing out of certificates, performances and singing and in the end, I ended up with a high school freshman who will still give his mom a kiss and hug in public!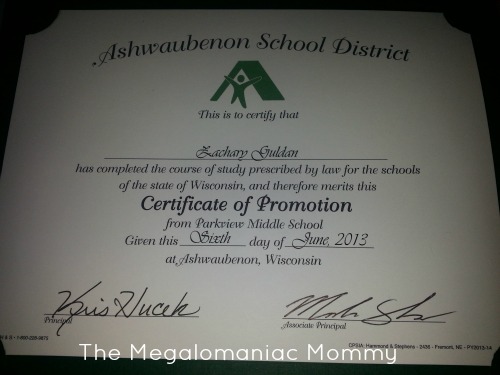 It's hard to believe that this little cutie is going to be a Freshman in the fall.
I swear he was just a baby…..how the heck have 14 years flown by so quickly???
Today was a big day for Zack but the Libby can also celebrate as she finished 7th grade today. The Libby is now at the top of the food chain and her and Zack will be in different schools for a year which I think will really give them a chance to make more friends that they don't share.
Libby definitely changed a lot over the course of the school year as well and as her dad says, if she keeps growing the way she is he will definitely need to keep a shotgun in the house to keep the boys away!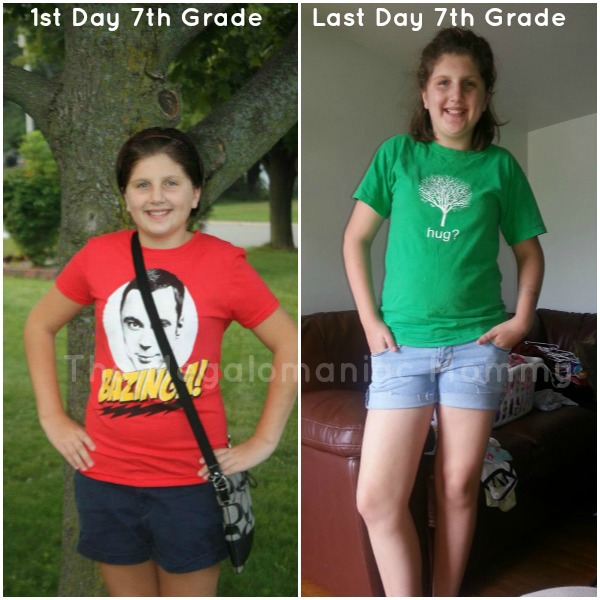 Once the new school year begins, things are going to be crazy around here. I will have one kid in high school, 1 in middle school, 1 in Kindergarten, and a toddler and newborn at home.
Can we say cray cray???
Are your kids done with school yet? Any big milestones in their lives??
The following two tabs change content below.
Anne is a 30-something full-time SAHM mom of 5 ranging from 3 to 17 and grandma of 1 who resides in Ashwaubenon (Green Bay) Wisconsin. She started blogging in 2008 as a way to regain her sanity. She enjoys coffee, chocolate, cheeseburgers and vodka along with spending time with her husband and kids.