On Sunday, we celebrated Alexander's 5th birthday.
It is hard to believe that it has already been 5 years since this adorable little boy came into our lives.
My sweet little baby boy is growing into a little man.
He is sweet and snuggly,
still crazy about his mommy,
loves to hug, kiss, and play with his baby sister,
He loves all things Power Rangers.
He goes to school 5 days a week, rides the bus and has lots of friends (and little girls who want to marry him).
Since Sunday was his 5th birthday, I took him to the one place he really wanted to go (the one place I despise)
Chuck E Cheese.
After going through almost 400 tokens (between Alex and 3 kids) we made our way home to prep for our little party with the family and have cake and ice cream.
Thanks to Alexander's love for Power Rangers, we set out on a mission to get all of the Power Ranger party goodies we could. On Saturday Alex and I took a trip to Party City and stumbled upon an entire section of Power Ranger party supplies!
After we decorated the house on Sunday, he was so excited about everything!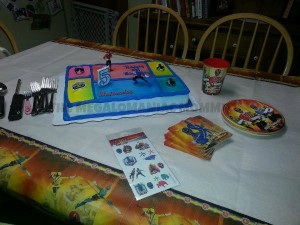 I was so happy that we were able to find so much and I was also thrilled that our local Wal-Mart actually had a Power Ranger cake design!! Alexander loved everything and was super excited to open all of his presents.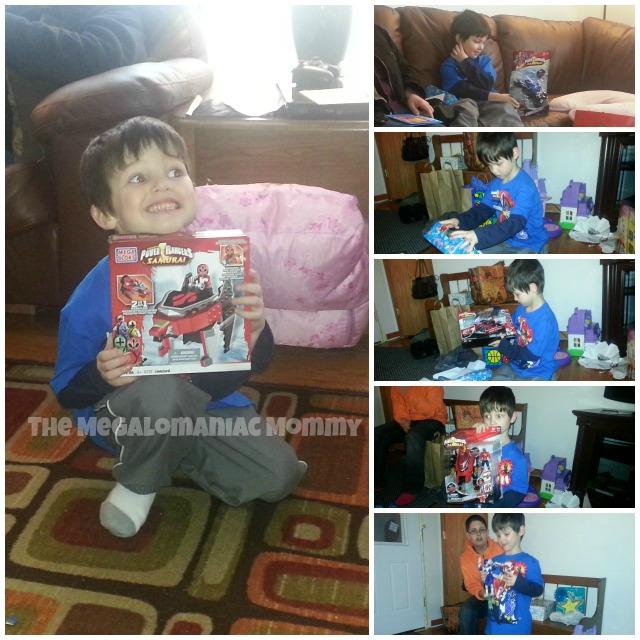 All in all he had a great day and an enjoyable 5th birthday.
I'm still adjusting to the fact that he is 5.
**I was not compensated for this post, I was just happy that Party City and Wal-Mart had the goods we needed!
The following two tabs change content below.
Anne is a 30-something full-time SAHM mom of 5 ranging from 3 to 17 and grandma of 1 who resides in Ashwaubenon (Green Bay) Wisconsin. She started blogging in 2008 as a way to regain her sanity. She enjoys coffee, chocolate, cheeseburgers and vodka along with spending time with her husband and kids.