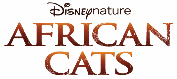 Over the past few years the Alex and I have become HUGE fans of the Disney Nature films. It all started when we watched Oceans with Alexander one Friday night. That one movie sucked us in, even the little guy and we wanted more.
Since that night, we have obtained and watched every Disney Nature film currently available, the latest being African Cats. We have been waiting for this film to be released on Blu-ray since we first saw the previews for it over a year ago.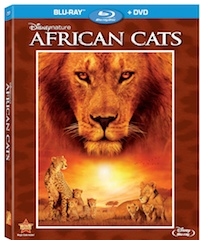 Watching African Cats with Alexander was a wonderful experience. To hear him say little things that melt your heart like how cute the baby lions are our telling us which lion represented each member of our family.
Once again, we were truly impressed with the work Disney did on this film. The way they were able to capture these beautiful creatures on film and share their amazing story with us and use Morgan Freeman as a narrator—-INCREDIBLE!!!!!
Disclaimer: This promotion was based on using a complimentary product provided by Walt Disney Studios Motion Pictures. Walt Disney Studios Motion Pictures doesn't represent or warrant the accuracy of any statements or product claims made here, nor does it endorse any opinions expressed within this blogsite. The opinions stated from me are 100% mine and they are my true thoughts on this film.
The following two tabs change content below.
Anne is a 30-something full-time SAHM mom of 5 ranging from 3 to 17 and grandma of 1 who resides in Ashwaubenon (Green Bay) Wisconsin. She started blogging in 2008 as a way to regain her sanity. She enjoys coffee, chocolate, cheeseburgers and vodka along with spending time with her husband and kids.
Latest posts by Anne Younger (see all)