Can you believe I have a daughter who is starting her sophomore year of school in less than 2 weeks? I still can't believe it!
Having a teenage daughter has been interesting, especially when it comes to clothing shopping and getting her ready for the new year.
Teenage girls don't just want the latest fashions, they want all of the accessories to go with it, and let me tell you, that can get pretty darn expensive!
She wants earrings, necklaces, bracelets, charms and purses, headbands, scarves and more!
To help save some extra money, we decided to do some online shopping for accessories and found that shopping wholesale at places like Teeda.com is a great help and makes my wallet happy. Teeda offers high-quality wholesale silver jewelry which is just what we like.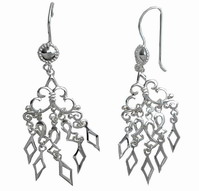 I have a feeling this is how we will be shopping for accessories from now on, especially when homecoming and prom roll around.
Teeda has a great selection of necklaces, earrings, rings cubic zirconia and even charms so you can put together the perfect charm bracelet.
Of course, Libby is busy filling up a shopping cart with items she wants!
Have you ever thought to purchase wholesale accessories to accessorize your wardrobe?
The following two tabs change content below.
Anne is a 30-something full-time SAHM mom of 5 ranging from 3 to 17 and grandma of 1 who resides in Ashwaubenon (Green Bay) Wisconsin. She started blogging in 2008 as a way to regain her sanity. She enjoys coffee, chocolate, cheeseburgers and vodka along with spending time with her husband and kids.
Latest posts by Anne Younger (see all)