Being plus sized no longer has a negative stigma, thanks to leading celebrities such as Adele and Amy Schumer. Not only are plus sized women being praised for their bravery, they are also receiving kudos for their sharp fashion sense and daring style choices. You can become a more confident and smartly dressed plus sized woman by stepping out of your comfort zone and learning to accept compliments with grace.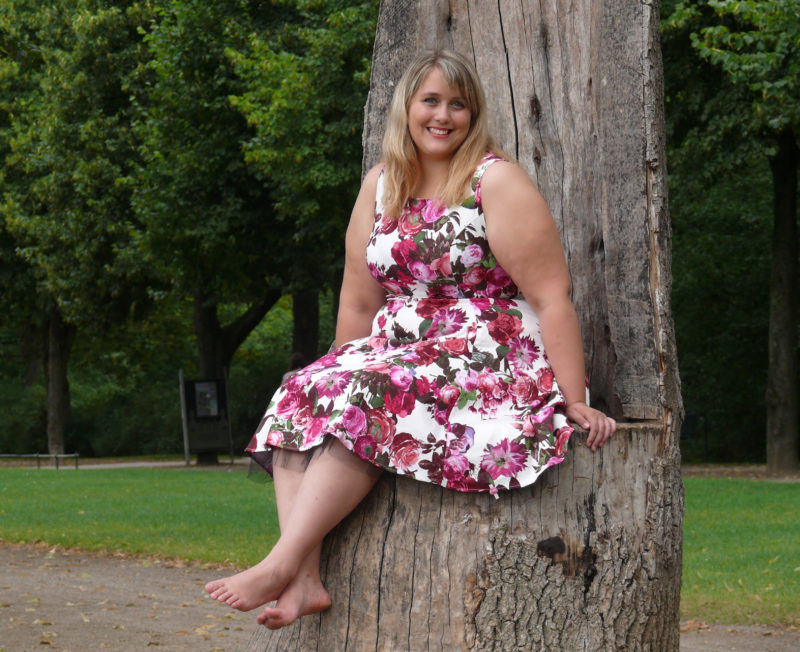 Here are six tips for building confidence and improving your style sense as a proud, plus sized woman.
1. Highlight Your Legs
You may have been afraid to show off those legs when you were younger because you thought your thighs were too chubby, but as many plus sized women have shown, thick thighs are a sign of womanhood. You can wear plus size tights black in colour and a pair of short shorts to highlight your womanly thighs, strong calves and shapely feet. Have a confident walk as you strut and show your legs in all their glory. If you struggle to find tights and hosiery for your plus sized figure, APM Fashion have a range of hold ups, leggings, stocking and tights for you to browse through.
2. Don't Be Afraid to Show Off Your Arms
Many plus sized women complain about having jiggly arms and hide them behind long sleeves, even in the summer. The truth is that no one is thinking about your arms but you. By keeping them under cover, you are depriving yourself of a lot of cute, head turning outfits that would gain you a lot of positive attention. Get over having what you think are 'fat' arms and embrace your body as it is.
3. Pair Your Favourite Outfit with a Big Smile
You can't be a confident and well-dressed plus sized woman if you don't believe that you look amazing. You need to be able to put a genuine and relaxed smile on your face if you are going to face the world and let your inner radiance shine. Give yourself permission to relax and feel comfortable in your skin.
4. Expertly Add Your Accessories
All fashionable women know how to choose the right accessories to make an off-the-rack outfit look like a designer creation. Wear large size tights along with a dress and a silk embroidered cape to create drama and decadence wherever you go. Pile your head high on your head and drape a delicate necklace around your neck to highlight your high cheekbones and frame your full face.
5. Keep Your Hair and Nails in Check
Speaking of hair, your mane and nails need to be styled perfectly if you want to put on an air of constant confidence. Even when you wear a pair of sweats, a nicely done hairstyle will make you look radiant rather than plain. Get a manicure regularly, keep your hair neatly trimmed and spend a little extra time doing your makeup so you have a flawless look.
6. Get a 360 Degree View of Your Outfit
If you haven't always felt confident about your looks then you will have to make an effort to truly see yourself. Plus sized gals require motivation, positive role models, and affirmations to finally accept their inner beauty in many cases. Get more mirrors in your home so that you are able to see your true self from head to toe and you'll appreciate what you look like on the outside more as well.
Confidence is a skill and not such much a trait. Charming people need to practice being polite and accommodating to master the art, so don't think that being confident in your beauty is going to occur overnight. If you dress the part and make bold moves, then you will become the confident, plus sized woman that everyone else already sees you as being.
The following two tabs change content below.
Anne is a 30-something full-time SAHM mom of 5 ranging from 3 to 17 and grandma of 1 who resides in Ashwaubenon (Green Bay) Wisconsin. She started blogging in 2008 as a way to regain her sanity. She enjoys coffee, chocolate, cheeseburgers and vodka along with spending time with her husband and kids.
Latest posts by Anne Younger (see all)