SeaTac, short for Seattle-Tacoma, is a town that encompasses the airport of the same name. On the north end, it starts at South 128th Street and extends all the way south to just past South 216th Street and is bordered by different cities on the east and west sides. It may not be the largest city in the Seattle area, but it is home to interesting destinations that include everything from a botanical garden to restaurants that serve fresh-caught seafood and pour local draft beer. There's plenty to do in this area that goes beyond the airport!
Check Out the Natural Beauty of Washington State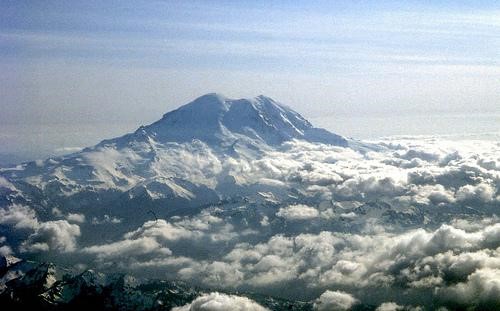 Image via Flickr by davidwilson1949
Angle Lake is a recreational park situated on a small lake. It's got a spray park for the family to enjoy, a boat launch and fishing pier, playground equipment, and a recreation area among other features. Got a little bit of time before heading to your next destination? Make sure to stop at the Highline SeaTac Botanical Gardens. The gardens aren't that large, but they're well-curated and full of beautiful plants, displays, and pathways. Plus it's close to the airport, which makes it a great place to stop for a refresher.
Find a Place to Lay Your Head
As you would expect, SeaTac has plenty of hotels, and a majority of them are located near the airport. Prices vary from just under $100 a night to just over $200. You'll have an easy time finding a room whether it's at the Cedarbrook Lodge with its landscape of wetlands or the Best Western Seattle. Many of these hotels offer an airport shuttle, but not all. Make sure to double check with the website when you decide on which hotel to book. You want to make sure you can make your flight with the least amount of effort.
Grab a Bite to Eat
One of the best-rated places to eat is found in the SeaTac airport. Beecher's Handmade Cheese has a parent storefront in Pike Place, but if you don't have time to get over there, you can get something delicious, fresh, and hot to take with you at the airport. Got some time but don't want fancy? Ulysses Restaurant and Lounge in nearby Tukwila is the place for you. It's traditional diner food that's made fresh with quality ingredients. Wash your meal down with a local draft beer for the ultimate in satisfaction. Near the airport is Mecca Mediterranean Cuisine, another diner-style place with a Middle Eastern flavor. Here, you'll find everything from chicken and waffles to shish kebabs. Food is always served with a smile to complete your dining experience.
This is a small sampling of the things you can partake of when you're in SeaTac, whether you're killing time on a layover or are in town for a short trip. Find yourself an out-of-the-way diner to experience food that you can't find elsewhere, or take a trip to a lookout spot for Mt. Ranier. You'll find that it's a pleasant place to visit.
The following two tabs change content below.
Anne is a 30-something full-time SAHM mom of 5 ranging from 3 to 17 and grandma of 1 who resides in Ashwaubenon (Green Bay) Wisconsin. She started blogging in 2008 as a way to regain her sanity. She enjoys coffee, chocolate, cheeseburgers and vodka along with spending time with her husband and kids.
Latest posts by Anne Younger (see all)