Over the weekend, Alex and I had some time to ourselves to head down to Shopko Hall and the Brown County Arena to check out the WBAY-TV 2 Home & Garden Show.
I'm telling you, if we had endless money, we would be doing all kinds of upgrades and add-ons to our home. I now have a wish list.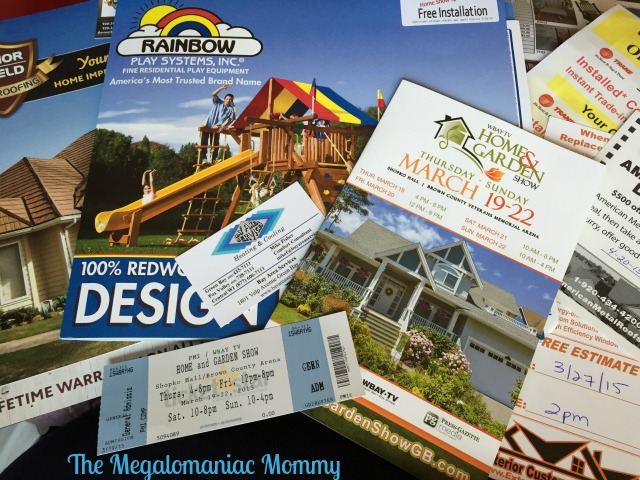 The show was filled with vendors from all over the area to help with roofing, gutters, landscaping, windows, HVAC and everything else you can imagine when it comes to your home and garden, we are talking over 80,000 square feet of vendors!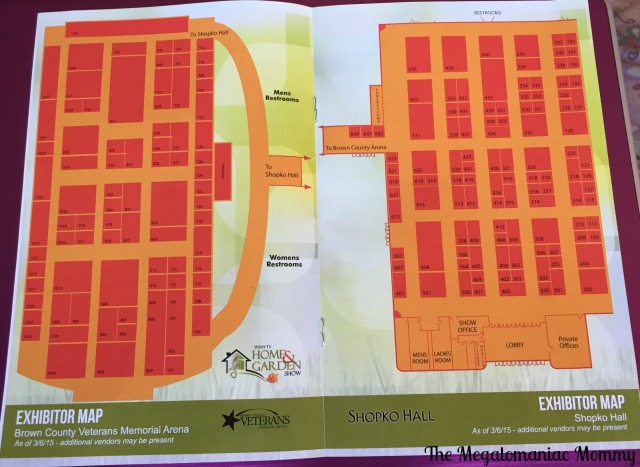 Every one of those red boxes represents a vendor. Yes…..all those vendors and so much to see, learn and explore.
There were a few things that we found that are on our wish list, starting with this magnificent hot tub for our backyard from Master Spas of Northern Wisconsin.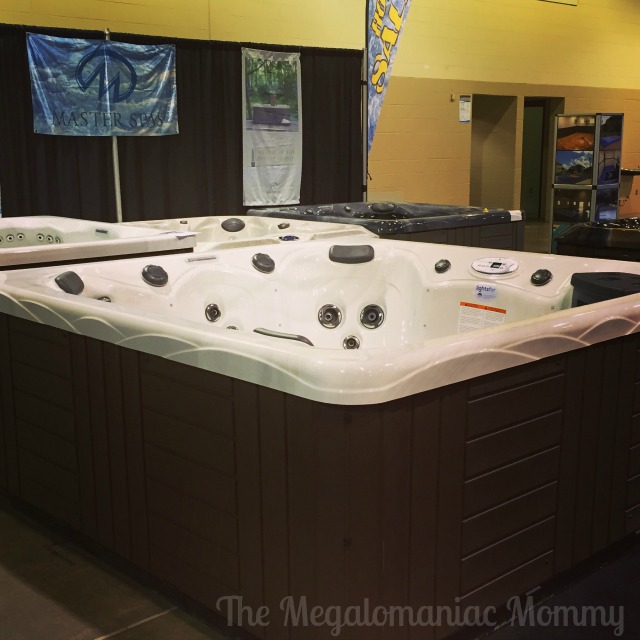 I'm pretty sure if we had this in our backyard people would always know right where to find me!
Since we are planning on putting in a patio this summer, we looked at a lot of the landscaping booths and checked out what they had to offer, their designs and now we are figuring out what our budget will be and how we can keep the costs down.
I do know that if we do splurge on something after the patio is in, it could very well be some of this awesome furniture from Amish Craftsman Guild II. It's all made from sustainable recycled #2 plastic and stainless steel hardware and handcrafted in the USA by Old Order Amish Craftsman.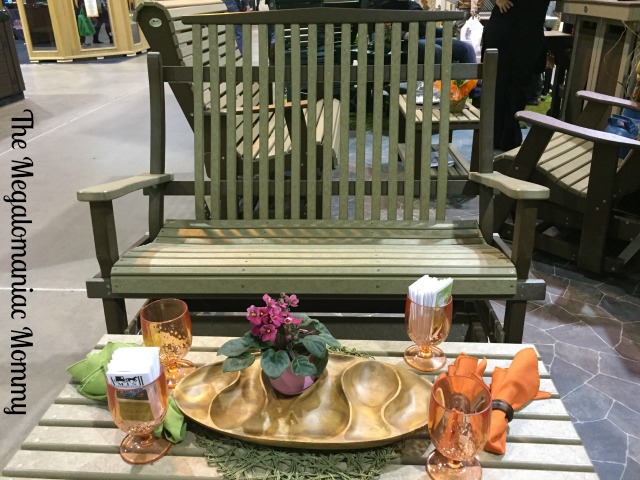 My calves are still aching from walking the floor and checking everything out but we did come home with lots of things to look through, appointments scheduled for estimates on a few things and of course, Ellie found something that she thinks we absolutely must have from Rainbow Play Systems…………..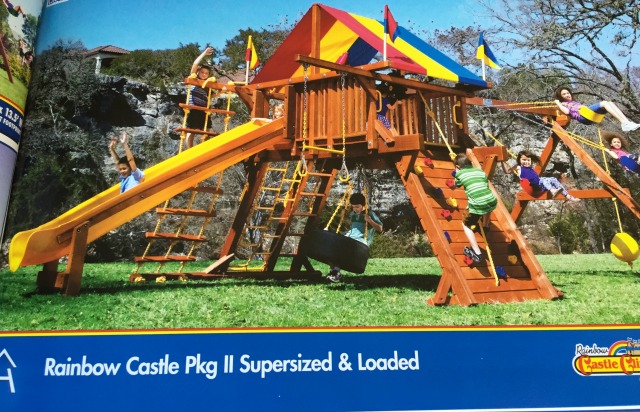 Her exact words….'Mommy, please we get this for our backyard….ppppplllllllllllllllllllllllleeeeeeeeeeeeeeaaaaaaaaaaaaaaaaasssssssssssssssseeeeeeeeeeeeeeeeeee?'
Oh how I wish we could!
All in all, the Home & Garden Show was a hit and it really helped us to figure out what we do need for this little house of ours and what needs to get done.
The following two tabs change content below.
Anne is a 30-something full-time SAHM mom of 5 ranging from 3 to 17 and grandma of 1 who resides in Ashwaubenon (Green Bay) Wisconsin. She started blogging in 2008 as a way to regain her sanity. She enjoys coffee, chocolate, cheeseburgers and vodka along with spending time with her husband and kids.
Latest posts by Anne Younger (see all)