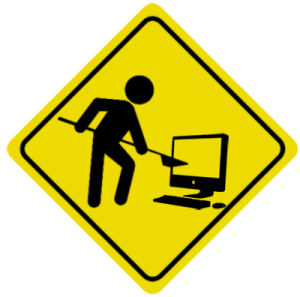 As you may notice over the next couple of weeks, there are some changes going on behind the scenes here at The Megalomaniac Mommy. I am in the process of reorganizing the site and making it easier to find things, changing up the categories, and making all of my recipes nice and prety and easy to print!
Please bear with me as this is a huge undertaking and I have 1400 posts to go through.
I will continue to post new material as well during this time.
If there is something in particular you are looking for and can't find, please let me know by leaving a comment on this post and I will gladly send you in the right direction.
Thank you!!
**UPDATE – 04/12/2013: I am working on finishing up all of the posts from 2009 and then I will move on. Please note that the new categories in the menu bar and those listed in the categories section will not pull all posts associated with that category until I am done cleaning up everything. All new posts from 3/23/2013 until now are all properly tagged and will show up. I will continue to update as I complete things. Thanks for sticking around!
**UPDATE- 04/13/2013: All of 2009 is now completed. I will be working on 2010 all of this week and will update when it is finished.
The following two tabs change content below.
Anne
Anne is a 30-something full-time SAHM mom of 5 ranging from newborn to 14 who resides in Ashwaubenon (Green Bay) Wisconsin. She started blogging in 2008 as a way to regain her sanity. She enjoys coffee, chocolate, cheeseburgers and vodka along with spending time with her husband and kids.
4 Responses to "Pardon the Dust"