Trying to lose weight is not an easy task, especially if you are me. I love food and I love to try it all and eat new and exciting things. Recently, I have been trying to scale down my cravings and find new options along with new flavors to fall in love with. For years, my mother has followed Weight Watchers and has found great success. A few years ago, my father joined her and was also able to shed some excess weight and now, in the past few weeks, I have jumped aboard that same train but I am doing it 'at home'.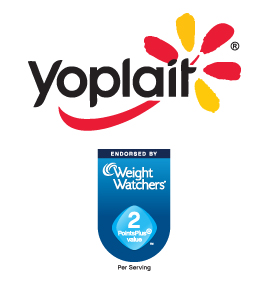 There are many options out there for those who participate in Weight Watchers programs and now, Yoplait Light and Yoplait Greek 100 now offer 20 Delicious Flavors for only 2 Weight Watchers® PointsPlus®value each. As the only yogurt endorsed by Weight Watchers®, Yoplait makes it easy to enjoy a delicious, creamy, and satisfying snack any time!
For me, this is a great option because I am just learning to like yogurt again and have a variety of flavors to choose from has helped make the transition easier.
I am happy to say that in the last 2 weeks, I have managed to lost 12lbs. just by replacing my cravings with better choices!
Yoplait, along with MyBlogSpark, has been generous to offer an awesome Yoplait Prize Pack to help introduce you to new flavors that contains a Yoplait Light VIP coupon and a Yoplait Greek 100 VIP coupon (not valid in some states, including Louisiana, Nevada, New Jersey, North Dakota and Tennessee), Yoga Ball, Water bottle, and work-out towel.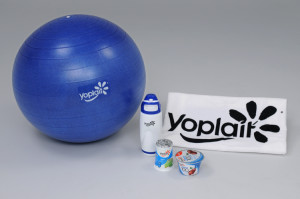 You can enter to win using the Rafflecopter form below.

In order to qualify to win this giveaway, you MUST COMPLETE the mandatory entry.
Disclosure:  The product, gift pack, information, and additional sample have been provided by Yoplait through MyBlogSpark
Anne
Anne Younger is a full-time wife and stay at home mom of 4.....soon to be 5! After spending most of her 20's as a single mom, she met a wonderful man, fell in love, got pregnant, got married and welcomed 2 more children in her life and is currently expecting another! Anne started The Megalomaniac Mommy blog in April 2009 as a way to reach out and connect with other moms and it has become a passion of hers! Anne has been a brand ambassador for many great brands including Crayola, Verizon, Disney and many, many more.

33 Responses to "Yoplait & Weight Watchers Spark & #Giveaway Ends 10/22"